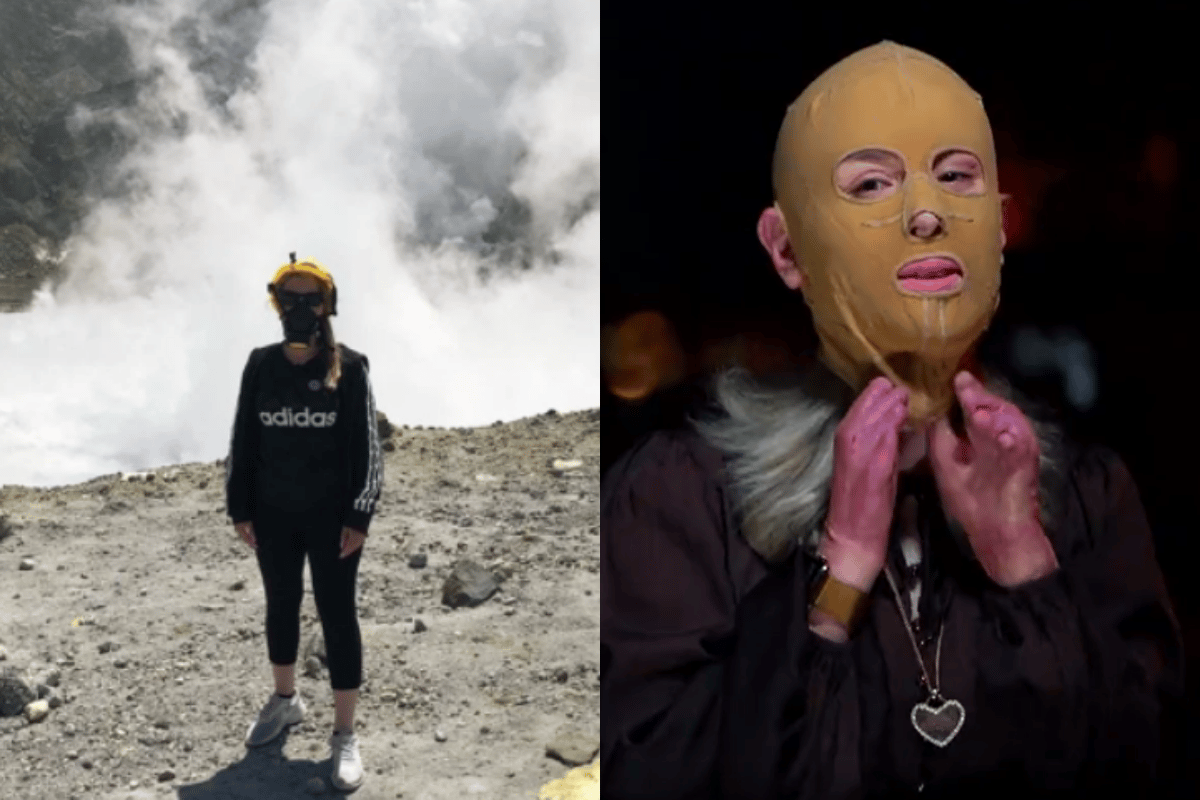 On December 9, 2019, 47 unsuspecting tourists and tour guides were on Whakaari / White Island when the active volcano erupted.
Closest to the crater was the Browitt family; daughters Stephanie and Krystal and father Paul. 
At first, they didn't realise what was happening and took photos of the smoke coming out of the volcano. A few seconds later, a tour guide screamed.
"Run!"
Watch: Stephanie Browitt removes her compression mask on 60 Minutes. Post continues below video.
"You could hear the sound of all the rocks hitting the ground and people just screaming because no one knew what to do," Stephanie previously told 60 Minutes in 2020.
"Everyone was just petrified. And then when it hit, it was just darkness. I didn't think I would survive. I thought I was going to die. It was just rolling me over. The force was just that strong, that my whole body was being shoved and pushed and rolled onto the ground. I was just hitting things while getting burnt at the same time.
"It was the most terrifying moment of my life. The ground was burning hot. And I could tell I was burnt really badly. I could see my hand and I could see nails hanging off and skin loose."
Now, over two years on from the incident that left her suffering burns to 70 per cent of her body, Stephanie has finally been able to remove her compression face mask for the first time.
Appearing on 60 Minutes on Sunday, the 26-year-old said that being able to remove her mask felt "emotional and scary".
"It is actually quite daunting as much as it is exciting," she shared.
Looking in the mirror now, Stephanie says she sees "a person who has gone through so much more than I ever expected to go through" in life.
"I see a very tormented person," she said. 
"I definitely think I'm tougher than I ever thought I would be... I think I have learnt that the fight for survival is a real thing. I was fighting every day to survive, just to get back to myself... I never knew I had this in me."