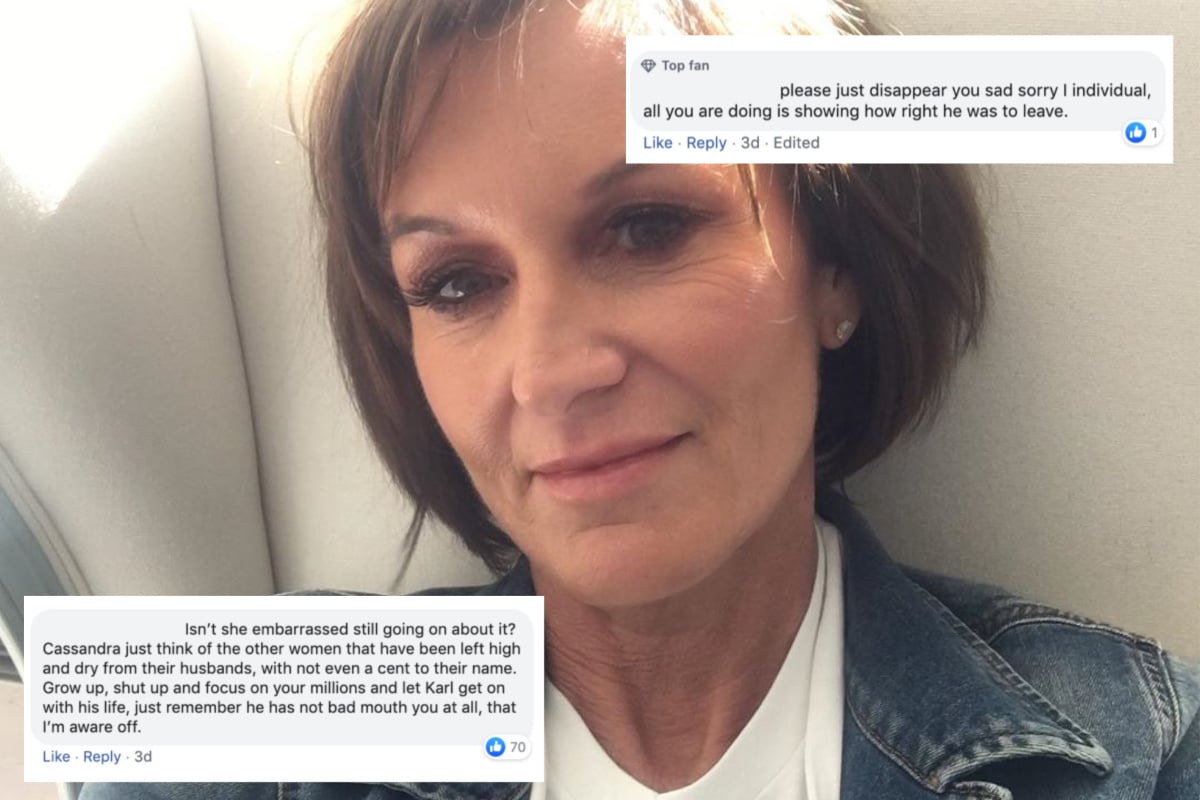 Cassandra Thorburn came to the public's attention as Karl Stefanovic's wife, when the couple separated after 21 years, in 2016. As divorces go, they don't get much more high profile in Australia, and everyone was hungry for the details; was there a third person involved? What would be the arrangement for their three children? Who'd get the house?
Thorburn, now 48, attracted the extensive empathy of Today show viewers, and they appeared to turn on Stefanovic, who left the show in 2017. Since then, Thorburn has appeared on Dancing With the Stars and given front cover interviews on the split.
Considering all of this, you would be forgiven for thinking the public were interested in her as a person.
Cassandra Thorburn on leaving Dancing With The Stars. Post continues below.

That's what makes the backlash against Thorburn's most recent move so curious.
Now a confident single mum, Thorburn is co-hosting a new podcast, Divorce Story – Surviving Separation, which dropped earlier this month. With journalist Annaliese Dent, Thorburn, according to the 12-episode pod's description, "will help you navigate your separation, provide advice from experts and help you relaunch your life post-divorce."
The podcast delivers on its promise, with the first two episodes covering the healthiest way to recognise and talk about the end of a marriage. The hosts speak to the CEO of Relationships Australia, a psychiatrist, and divorced women, in a helpful manner.
And yes, Thorburn shares some relevant bits of her experience, admitting, for example, that she was devastated when her husband chose to leave.
But as she speaks, there is no bitterness; it is clear to anyone who's listened that Thorburn is offering constructive advice from an experienced perspective.