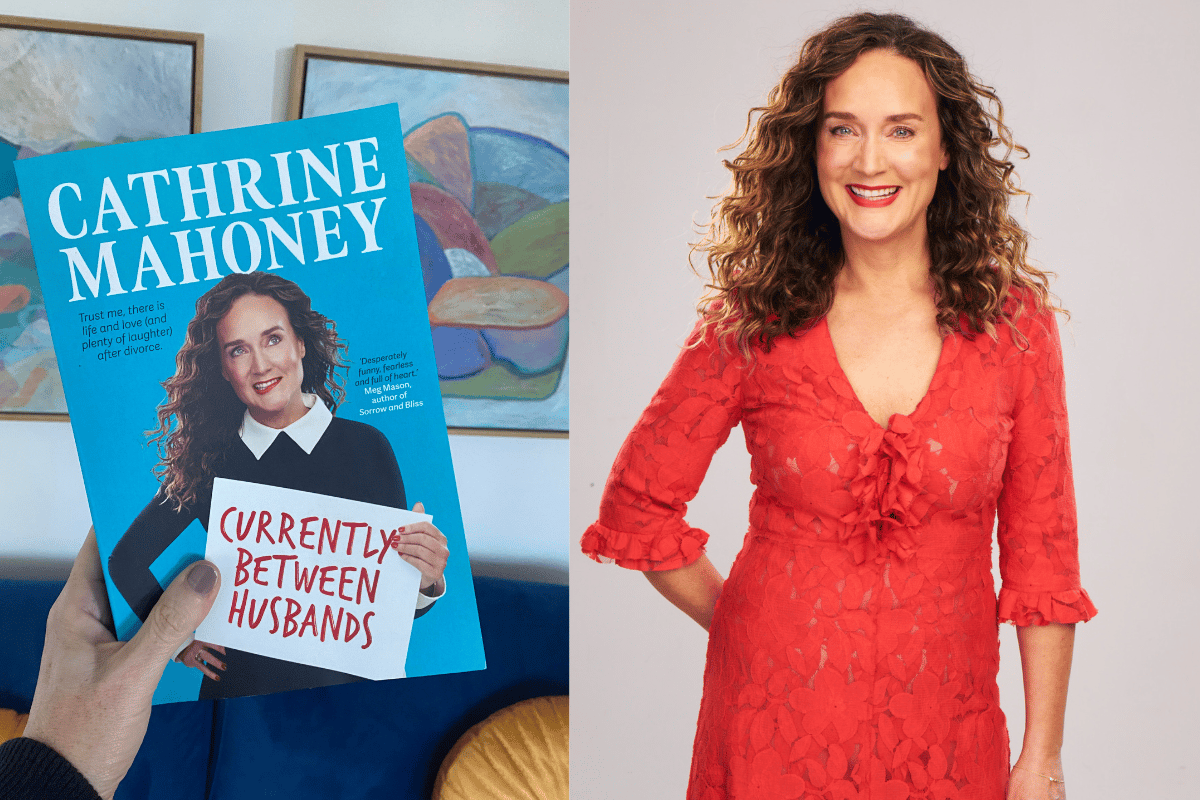 Experiencing a marriage breakdown is hard enough, but what about when you are married to one of Australia's highest profile sports stars? 
In her new book, Currently Between Husbands, podcaster and former publicist Cathrine Mahoney writes about the challenges of separation and divorce, the early days of solo parenting, and dating in midlife following her 2014 separation from Newcastle Knights halfback Andrew 'Joey' Johns.
Speaking to Mamamia, Cathrine shared that she was inspired to write her new book to help others who are experiencing a marriage or relationship breakdown.
Watch: The Split podcast guides you through your separation and divorce. Post continues below.
"When my 13-year marriage ended, nobody I knew had gone through divorce," Cathrine shared.
"Of course my friends helped me, but there was no one with experience to say, 'This is going to be difficult, but you'll be okay.'
"I had always loved Helen Fielding's Bridget Jones' books for other phases of my life and right when I was there in the horrors I thought, 'Why hasn't Bridget got divorced?' which is in part why I wrote my book."
"You're going to cry and that's okay."
While Cathrine brings cheeky Bridget Jones inspired humour to her writing, her new book is also full of emotional and honest descriptions of major life events; from the wonder of falling head-over-heels in love, through to the messiness of divorce and post-separation dating. 
"I can't sugarcoat it. Those first 12 to 18 months of a marriage or long-term relationship breakdown are horrendous. You can't fast forward them and you have to just get through them, but just know it gets better."
Cathrine feels strongly about not judging yourself too harshly when you're in the middle of a relationship breakdown. 
"Everyone's different and everyone heals at their own rate, so don't judge yourself. Don't judge how much you drink or whether you eat as much as you should while you're drinking.