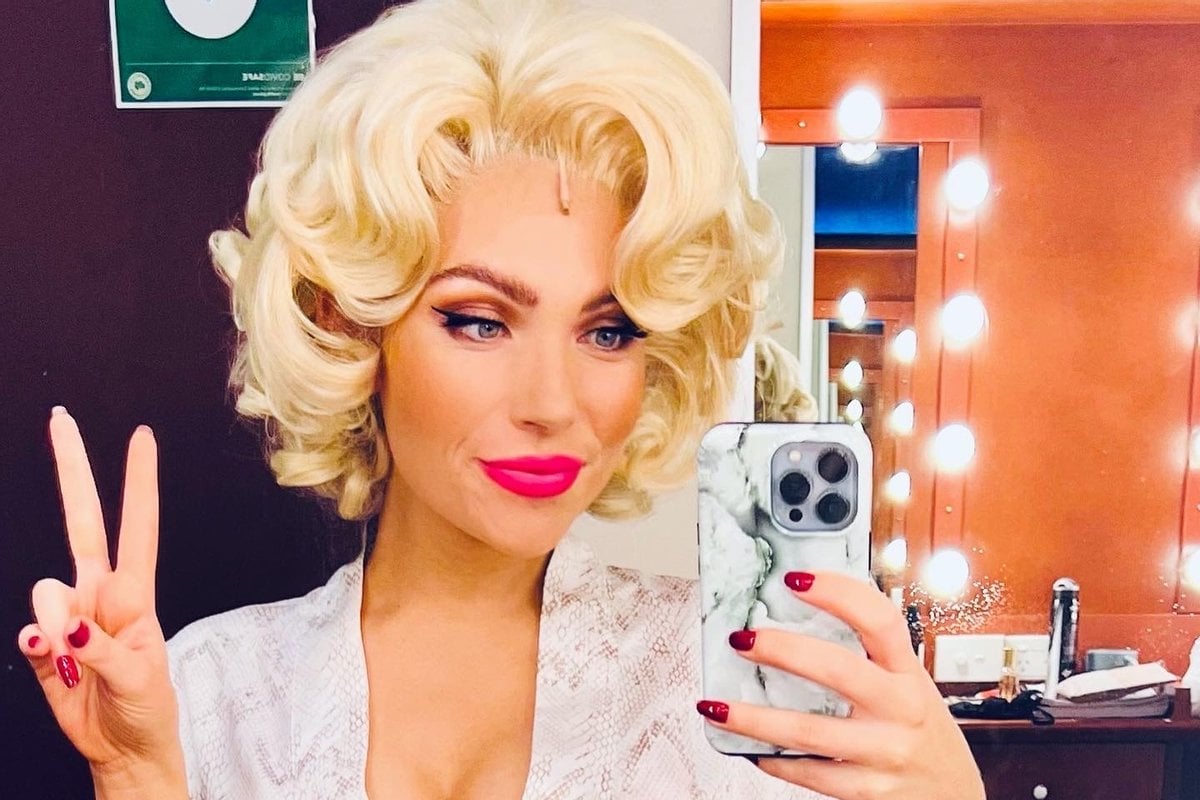 Want to know how your favourite celebs spend their days? Yep, us too. In Mamamia's A Day in the Life series, fascinating people share everything from what they eat for breakfast to their pre-bedtime rituals.
This week, we find out what life is like for actor, singer, songwriter and star of 9 to 5: The Musical, Erin Clare. 
Whether she's on the stage playing the enigmatic character 'Doralee Rhodes' in 9 to 5: The Musical, or resting her voice for a massive day ahead, Erin Clare is always on the clock. 
The actor and singer is currently touring throughout Australia for the production of the West End hit 9 to 5, featuring the musical score Dolly Parton herself wrote, based on the beloved 1980 film.
As a 90s kid herself, Erin didn't grow up immersed in the earlier days of Dolly Parton's music, but admitted she "fell in love" after hearing 'I Will Always Love You' for the first time. 
Watch: Behind the Scenes at 9 to 5 The Musical Australia. Post continues after video.
"I missed out on Dolly's early catalogue, but being one of the most prolific songwriters of our time, I was introduced to her early on," she tells Mamamia.
So as a devoted fan, it was no surprise Erin was able to flawlessly take on the character of Doralee Rhodes - the same role Dolly herself played all those years ago. 
Her days? Understandably long. 
Her love for the role? Understandably immense.
Erin's days are not at all the same, but they always begin with total silence until 10 am so as not to strain her voice, and then it's straight on to a piping hot shower.
"The steam really helps keep everything hydrated and warm and I usually just begin with doing some vocal sirens," she explains.
However, the rest of her afternoons depend on whether she has one or two shows in a day and until then, not much is set in stone.