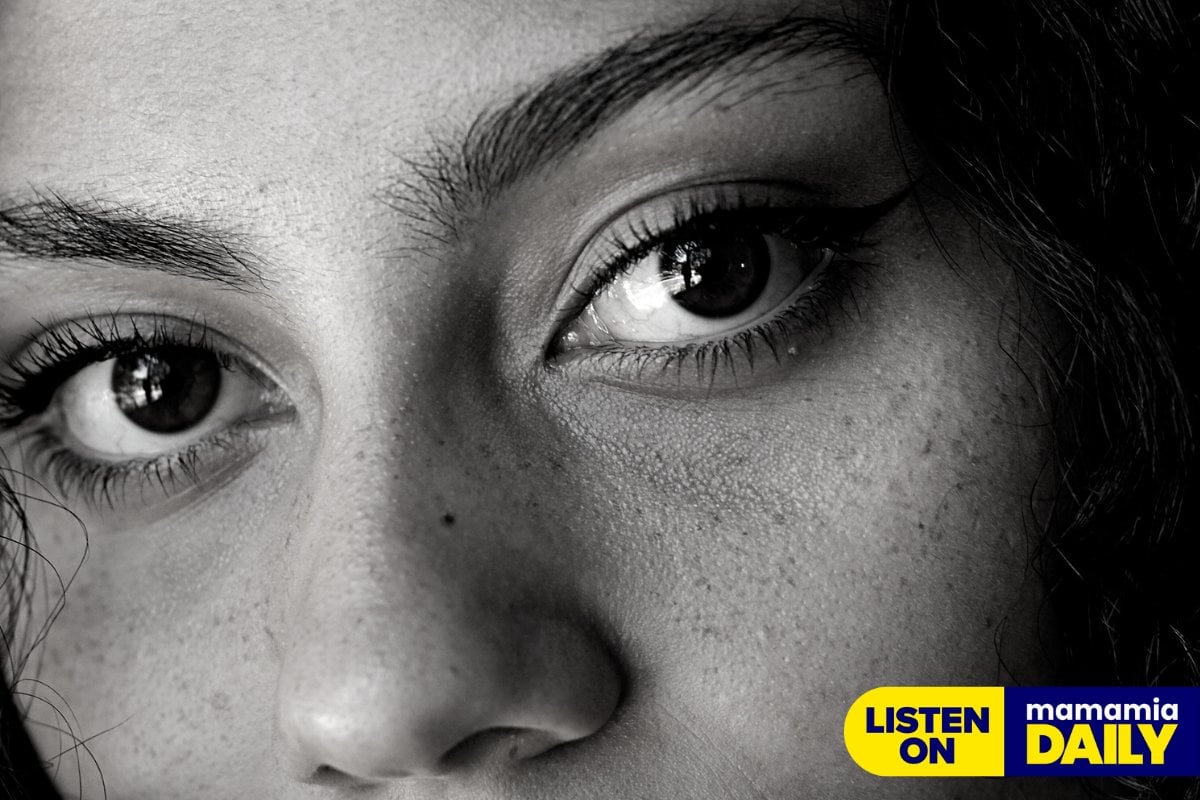 Listen to this story being read by Rebecca Davis, here.
Warning: Aboriginal and Torres Strait Islander readers are advised that this article contains the names of people who have passed. The feature image used is a stock image from Getty.  
This post also deals with extreme domestic and sexual abuse and might be triggering for some readers.
We don't know her name yet. Or the name of her little baby. 
For now, they are known as the 40-year-old woman and infant child whose bodies were found at an outstation north of Alice Springs on Sunday. 
With them, was also the body of a 41-year-old man. A firearm was located at the scene and the police are treating the "horrific" incident as domestic violence.
But perhaps you didn't hear about it?
"Our hearts are hurting. Sometimes it feels like they don't have a chance to heal. But our voices say enough, the violence must stop," a statement from @TWFSG1 read, crafted in response to the loss of another woman and child from their community.https://t.co/NGPzMAKsiA

— ANROWS (@ANROWS) July 19, 2022
And maybe you also didn't hear about Kwementyaye Murphy?
She was 36 when she was beaten to death by her husband, Stanley Scrutton in Alice Springs, 2014. The autopsy reported she had cuts and bruises covering her body, brain bleeding, bruised lungs, a bruised bowel, and fractured ribs. 
Police had been called to 45 domestic violence incidents between Murphy and Scrutton from 2003 until her death. The details released in the inquest are chilling, and include incidents where Scrutton had used a bottle to hit her in the face breaking a tooth, dragged her by the hair, and stomped on her head.
Did you ever hear about Kwementyaye McCormack? 
She was also from Alice Springs. Police recorded 32 episodes of domestic violence over 12 years between her and husband Nathan Swan. Over that time, Swan had chased her with an axe and smashed the windows of her car, yelling "Get out of my house, I'm gonna half kill you". He often choked her too.