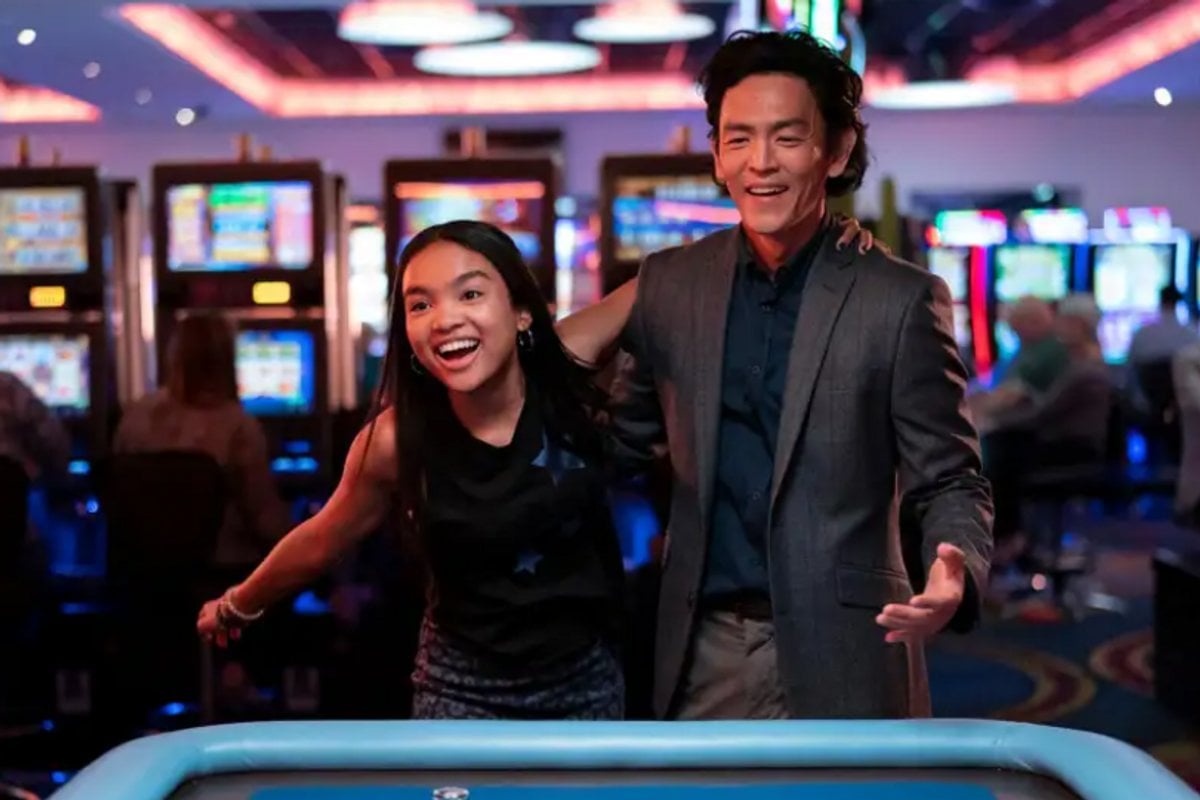 If you were given just one more year to live, what would you do with it? 
That's the premise of Prime Video's original adventure dramedy film Don't Make Me Go. The movie, which was written by Vera Herbert and directed by Hannah Marks, follows the story of single dad Max Park (John Cho) and his teenage daughter Wally (Mia Isaac).   
After Max is given just one year to live, he sets in motion a series of events that will change both his and Wally's lives forever. 
"Even though it's very sad, it's empowering," Marks told TV Insider. 
"It's not just a father teaching his daughter about life, but a daughter teaching her father about life. It's such an important relationship in so many people's lives, but you don't see it explored that often."
Don't Make Me Go is a heartfelt adventure, a celebration of father-daughter relationships, and a lesson in making the most of even the smallest of moments. 
Watch the trailer for Prime Video's Don't Make Me Go. Post continues below.
Below I unpack what Don't Make Me Go is about and give my verdict on whether you should watch it: 
What is Don't Make Me Go about?
Max Park (Cho, Harold & Kumar and Searching) is a loving yet uptight single dad who has been raising his teenage daughter Wally (Isaac, Not Okay) on his own since her mother left when she was only a little girl. 
It's always been Max and Wally against the world and he thinks it will always be that way. 
That is, until he discovers he has a terminal tumour. 
When Max's doctor gives him a slim chance of surviving surgery, he decides not to tell Wally about his diagnosis. Instead, he decides to spend his final year on earth making the most of the time he has left with her.