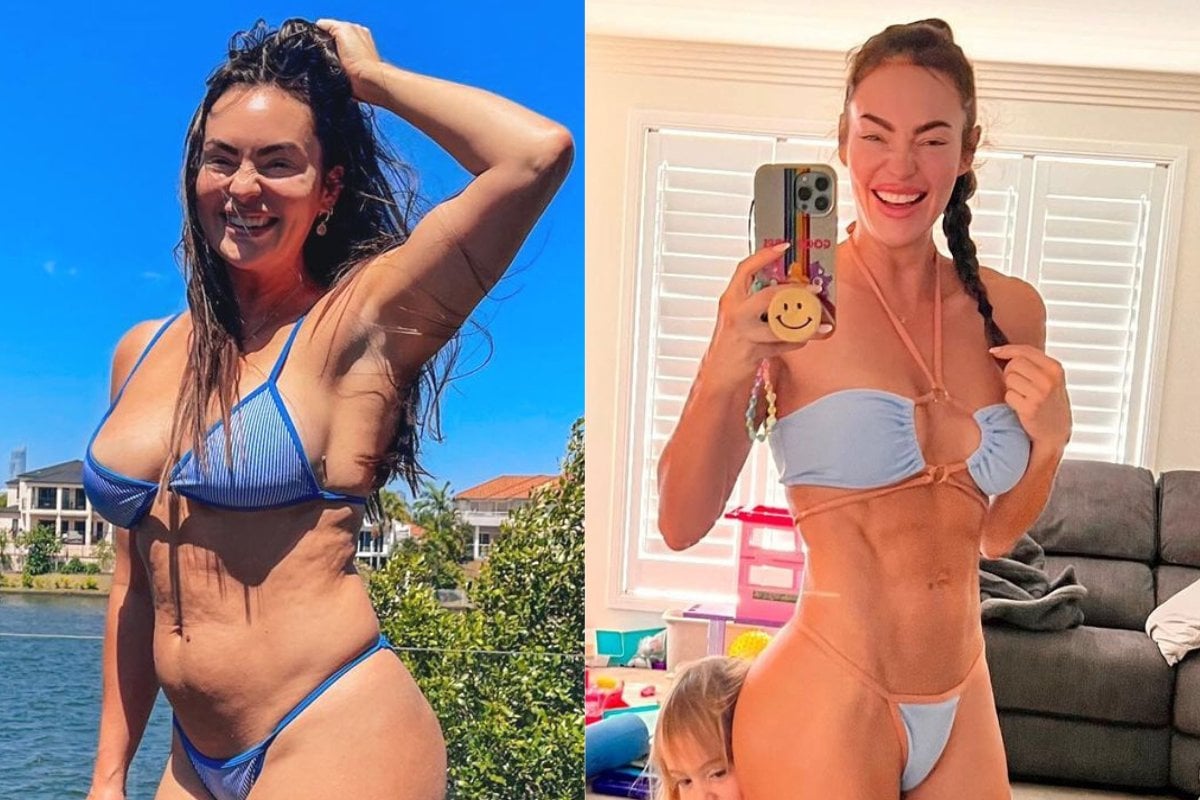 There's a reason Emily Skye has amassed a community of 2.7 million followers on Instagram.
Unlike many of us on the social media platform, the fitness influencer and mum-of-two doesn't just share her highlight reel - she's posted about the good, the bad and the in-between of pregnancy, the reality of "bouncing back" and how her body has changed since having kids.
And the response to her refreshing approach on the app is mostly always positive. Except for most recently.
In July, Emily shared a montage of videos - from when she was pregnant with her second son in 2020 to now - wearing a bikini, highlighting how her body has changed over the two years, and embracing it all.
"My 'bikini body' in different forms over the past couple of years," she wrote.
"There's nothing 'wrong' with being confident in your own skin! There's everything RIGHT about it!"
In the caption, Emily detailed how when she "was pregnant and postpartum and carrying a bit of extra 'padding', people used to celebrate the fact I was confident and comfortable enough in my own body to wear a bikini."
But now that she's lost the weight gained during pregnancy and at her fittest, people haven't reacted as nicely.
"People say things like 'why do you have to wear a bikini?', 'mums shouldn't show their bodies like this' or 'you love yourself!'" the fitness influencer wrote.