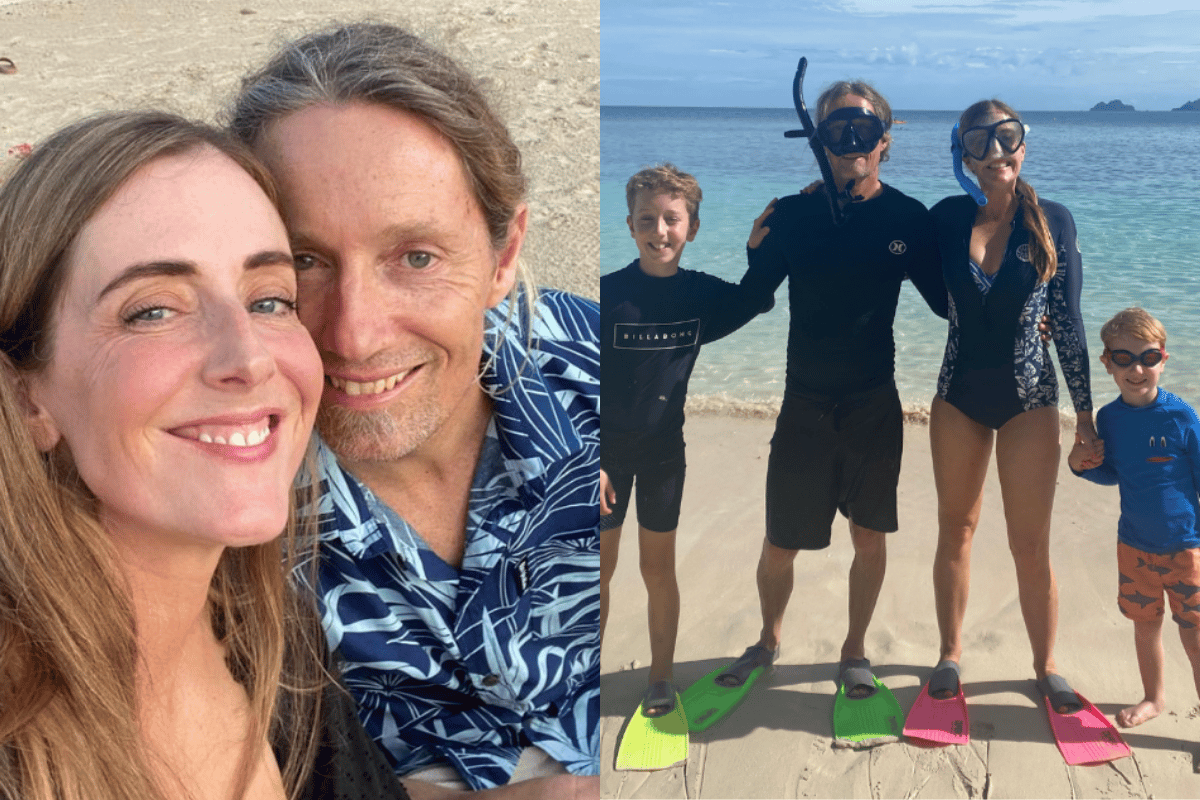 Listen to this story being read by Laura Jackel, here. 
My 'babies' are now 11 and five years old and we have just returned from our first truly relaxing family holiday. Why? There were no travel cots, nappies, naps, sick kids, or sleepless nights. 
Also: Fiji.
Also: Kids Club. 
Every day we got up, went for breakfast, then enjoyed relaxing days made up of a family swim or snorkel followed by adults only bush walks, swims or drinks at the bar while the kids went to kids' club. 
Watch: The things parents never say on school holidays. Post continues below.
We came together again to get freshened up before dinner, then the boys raced back to the clubhouse for discos and games while we had leisurely meals and conversation without interruption. We all fell into bed knackered and woke up excited about the day ahead. 
We had time together and time apart. No one got COVID (thankfully) and we made core memories in beautiful surrounds that I hope will last a lifetime.
There was still the odd gripe or complaint - my kids aren't robots - but on the whole, we nailed it.
But as every parent knows, family holidays take some years before they look or feel like this. 
Holidays with little kids and babies are not really holidays in the traditional sense, rather a change of scenery that requires a lot of effort.
When my boys were young, the work began before we even left the house with the holiday planning, followed by the packing.
Before having kids, I never understood why anyone would want to go back to the same place twice. Now, I totally get it. We have returned repeatedly to our favourite local holiday haunts, because the research into accommodation and location for a young family can be A LOT.
Googling whether there is parking close to the property, dodgy staircases in the house, unsafe looking balconies, single beds in the second bedroom, toddler friendly activities nearby, a high chair included and a kids' menu at the local pub, all takes time.