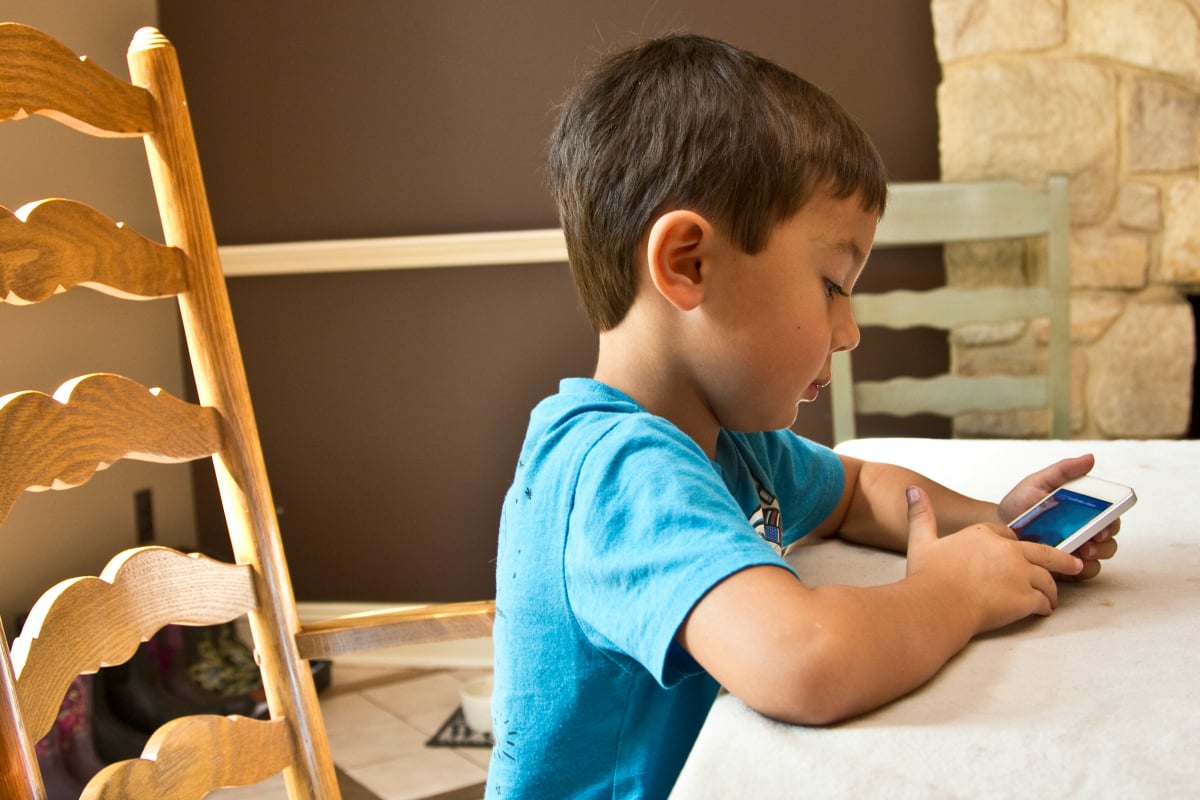 Kids today can watch or play anything, anytime. Literally everything is available at the touch of a button. No wonder they can't get enough of it.
Screen time is an area of concern for most parents. We all wonder if we're getting it right.
Queensland Health has produced a fascinating three-minute documentary called Square Eyes (watch below) looking at the impact of screen time on Queensland kids with experts in the field.
Rather than suggesting that we can't have devices or the TV on in the background, Director of Psychology at Children's Health Queensland Josie Sorban tells us that screen time "is not, in itself a bad thing – it's how we use it".
Watch: Queensland Health's Square Eyes documentary. Post continues after video.
Sorban feels that it's not about banning screens altogether, it's about controlling their use.
Queensland Health's Healthier. Happier. guidelines tool is a handy reference tool sourced from national guidelines that you can use to check the amount of screen time for your child, depending upon their age.
The recommendations are as below:
Kids five to 17: no more than two hours per day
Kids two to five: less than one hour per day
Kids under two: no screen time
However, according to the Australian Child Health Poll, 60 per cent of primary school-aged children and 85 per cent of teenagers are already spending more than two hours using screens on a typical weekday.
Mamamia spoke to four parents about how they manage their children's screen time to see what works, and what doesn't, in practise.
"We have no handheld screens on school days" – Jo.
Jo has two children aged six and eight. She used to let them use handheld screens before and after school but recently changed her rules.
"I found that over time it became their default setting," Jo tells Mamamia. "They would reach for the screens as soon as they got up or as soon as we walked in the door. They wouldn't answer if I spoke to them. It was infuriating.
"I could see how addictive the screens had become, so we implemented a rule of no screens before or after school. They just play, read, draw or throw the ball with the dog now.
"On the weekends we let them have screens when they wake up (at the crack of dawn) until we head out to the beach or wherever we are going that day; and then in the afternoons when we are at home for an hour or so.
"We don't take screens if we go out to eat, but we would let them have a device if we were going on a very long car trip, say two hours or more."
"They need to do some physical activity first" – Ali.
Ali is a mother of two children aged eight and 11. She shared with Mamamia that the biggest hurdle with her kids and screens is their behaviour when it's time to switch them off.
"They'll carry on so much that it makes me think, is it even worth using them if it makes them so upset?" she shares.
So, Ali sets time limits for her kids, so that they know how long they have on the device before it will be packed away. She also doesn't allow them to use screens before school, as she believes it affects their behaviour and ability to listen later on.