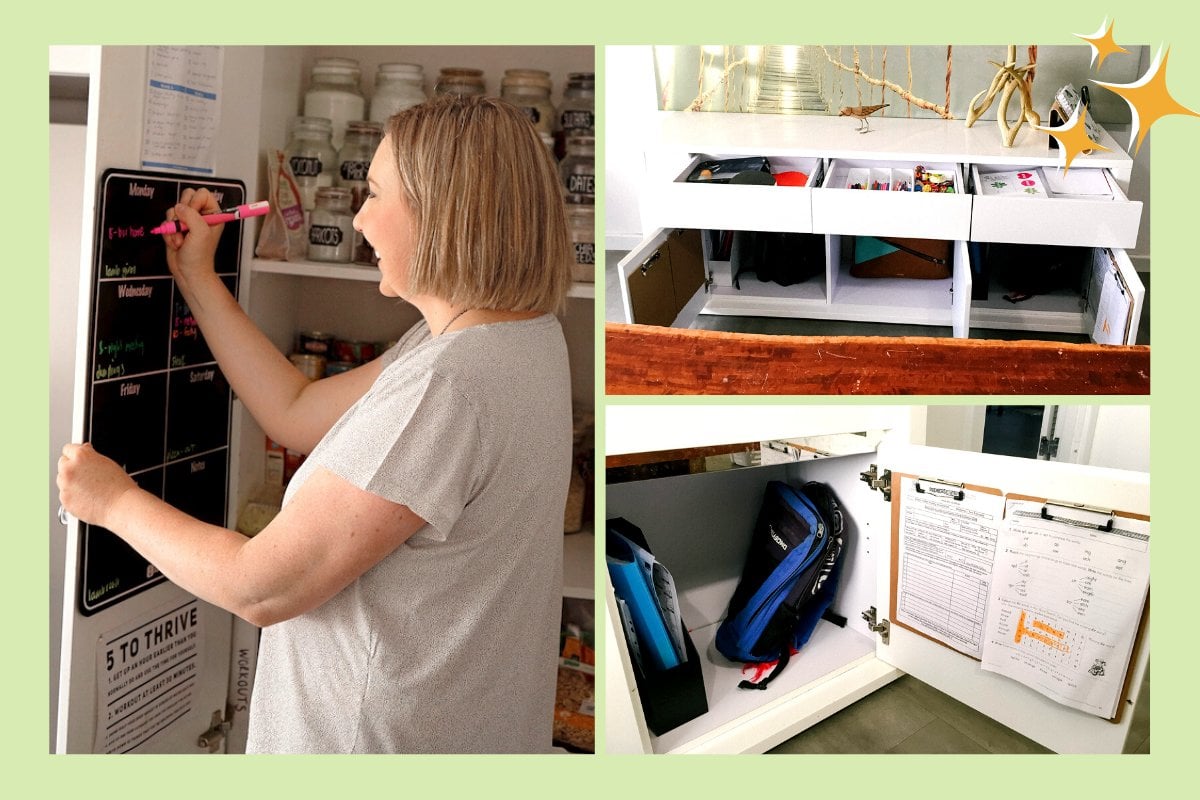 In Mamamia's Parenting Hacks series, real women share their tips and tricks on everything from meal prep to organisation to nailing the morning routine.
This week, organisation expert Bridget Johns shares her tips for delegating the mental load.
Women shouldering the mental load have been on my mind the past few weeks. 
I don't need to describe the mental load to you. It's the never-ending to-do list of tasks that keeps everything running and we know it disproportionately falls to women.
But it doesn't have to. And it doesn't in my house.
While you're here, watch how one mum managed to do three things at once. Post continues below.
I can't remember the exact moment my family started to share the mental load, but through daily practices and open communication, I've been able to take some of the weight off my shoulders and share it with them, giving the kids independence and my husband more time with the family along the way.
How did I remove some of the never-ending slog from my to-do list and actually get my husband (a farmer) and kids to share it? Because you're a busy woman, I'll cut straight to the chase.
No jobs for the girls and jobs for the boys.
I want my son and daughter to grow up in a household where both parents do things around the home and so in my house there aren't 'men and women' jobs. The only way they are going to learn that is by us modeling that behaviour and living by that rule.
Stop.
This is the first step of one of my favourite mantras. We've got to stop doing the same thing over and over again and expecting a different result. 
Stop getting grumpy if something isn't happening how you want it to. Instead, break the cycle and decide to address it. That pile of clothes on the chair that keeps getting bigger and no one ever gets around to sorting out? The bills that are piling up? The first step to reducing your mental load is deciding to do something about it.