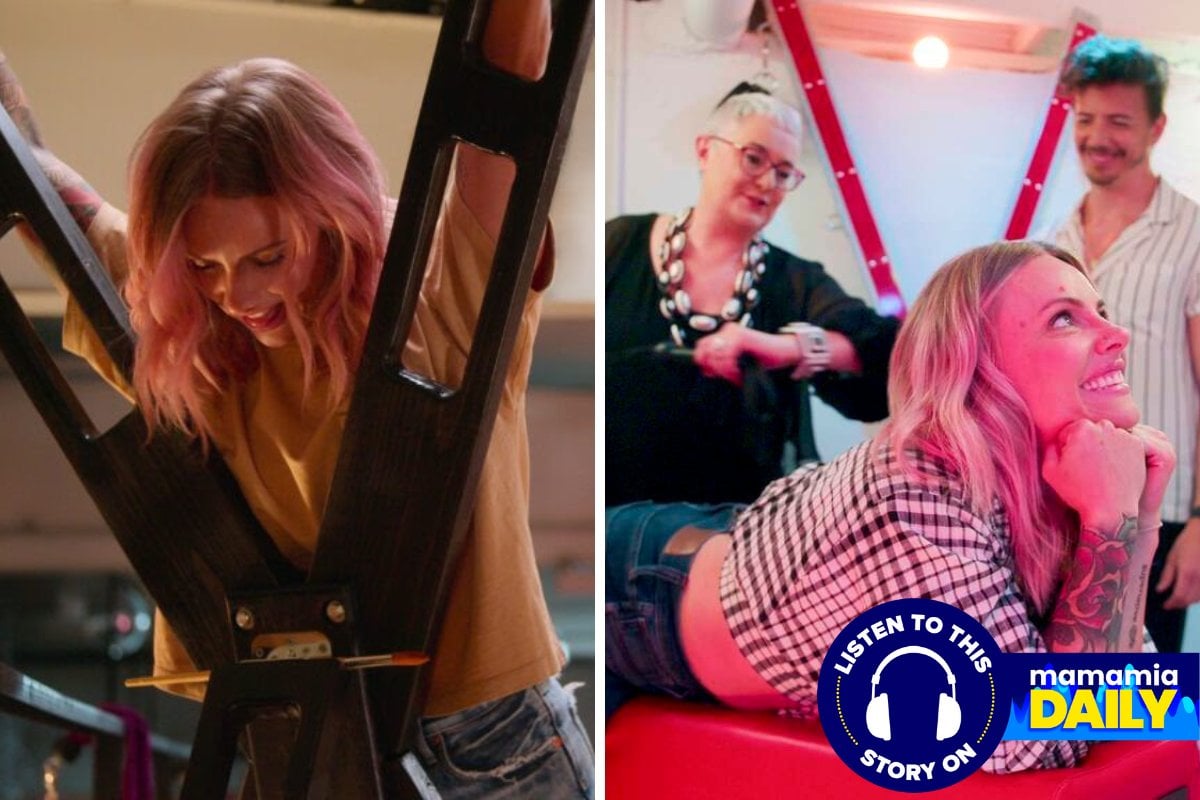 Listen to this story being read by Katie Stow, here.
I was just casually opening up Netflix on my morning off, looking for a bit of distraction while I necked my coffee and chomped my way through a banana. The first thing that beamed out of my TV screen: How To Build A Sex Room.
Perfect.
As the Sex Editor at Mamamia, there's nothing I love more than a pervy look into the sex lives of, well, anyone. So the fact a whole series of sex chats was staring back at me, I knew I'd struck gold. I put my banana down (as that felt slightly inappropriate now) and hit play. 
Watch the trailer for How To Build A Sex Room right here. Post continues after video. 
I am not even slightly telling porkies when I tell you I didn't move from my couch for the next eight hours. 
I watched the whole series in one go. Eight episodes, 15 sex rooms, two dominatrix classes, and one 'golden shower proof' reno. ALL. IN. ONE. SITTING. 
While I don't recommend digesting any TV show in one swallow, being this deep into How To Build A Sex Room has led me to an insatiable urge to talk about what I have just witnessed.
So here are my thoughts.
1. This woman is a fairy f**kmother.
The first thing you need to know about How To Build A Sex Room is that while it promises raunch and romp, the host of the show (and the head interior designer) is an absolute sweetheart. 
She's not your usual sex show host, and she'd perhaps look more at home doing some community gardening with your great aunt, but don't be fooled by her wholesome smile. This woman knows sex. And she's going to talk about it for eight hours.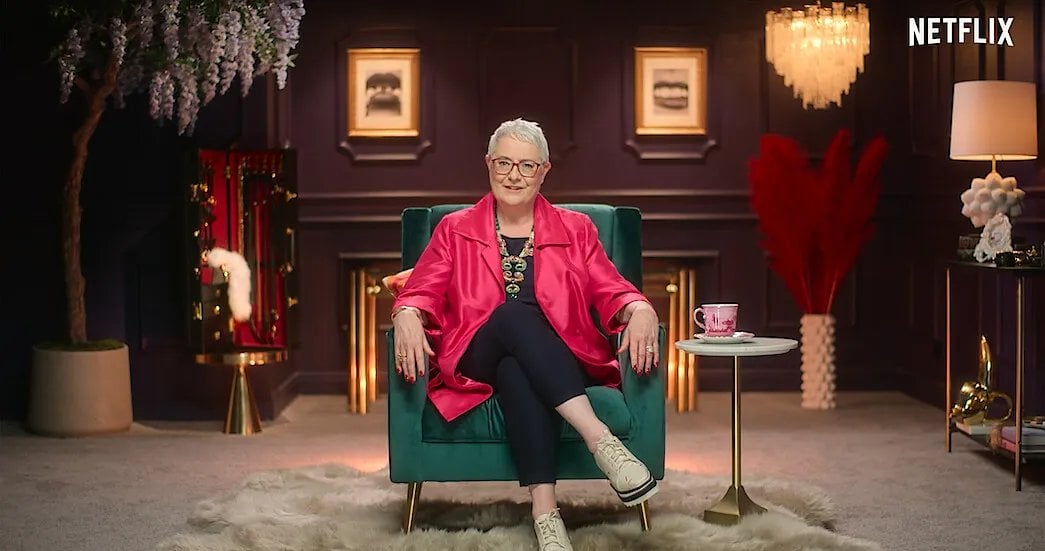 Image: Netflix.  As an interior designer from England, she initially specialised in luxury bathrooms and kitchen designs, before a high-end client asked her if she'd ever designed a sex room before. She hadn't, but she was intrigued, and this chat thrusted her into the world of sex room designing.