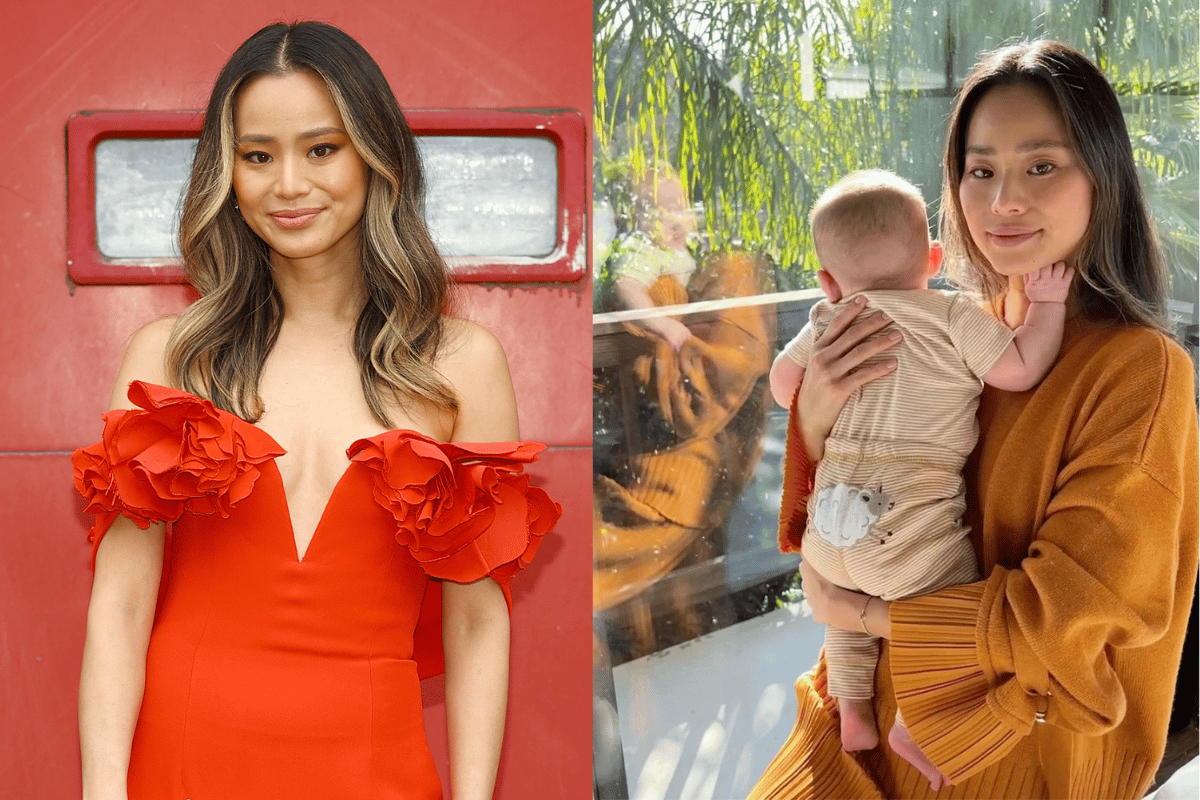 Content warning: This post deals with fertility and postpartum depression and might be triggering for some readers.
Jamie Chung has a relatively successful career in Hollywood. She has had roles in hits such as The Hangover Part II, Dexter: New Blood, The Misfits and Lovecraft Country.
But throughout her career, the 39-year-old has said she has feared being "easily forgotten".
In Hollywood, there is a level of A-list elite that don't budge from their position. But for the rest, it's often described as a constant revolving door where actors must consistently prove themselves and secure roles in order to stay relevant in the cut-throat industry.
It's for this reason that Chung decided to have her twin boys - born in October 2021 - via surrogacy. In an interview with TODAY this week, she said it was a decision she knows is controversial and has privilege attached to it. 
But it was a decision she felt she had to make for the sake of her career. 
Watch: Kim K's surrogate on KUWTK. Post continues below.
Chung said she her actor husband Bryan Greenberg made the "compromise" together as a couple. 
"I was terrified of becoming pregnant. I was terrified of putting my life on hold for two-plus years. In my industry, it feels like you're easily forgotten if you don't work within the next month of your last job. Things are so quickly paced in what we do," she said.
In 2019, Chung shared her egg-freezing journey with her fans, writing on Instagram: "I've been stewing over the idea of freezing my eggs for a couple of years now, and decided to move forward with the process only just recently. I did my research on facilities and then it all boiled down to these deciding factors - I want options. I'm buying time. I'm unsure and scared and hopeful. I have the best life partner a person can ask for and I know I want to one day raise a child with Bryan. I'm just unsure when that will happen."
At the time, Chung saw egg-freezing as an opportunity to create a conversation and share her thoughts with others who were curious. But when it came to surrogacy, she was wary. 
"I think there's a little bit of shame. It's still not a very common thing and we weren't ready for judgment," she explained to TODAY. "We really just did it to protect ourselves. We announced things when we were ready to."