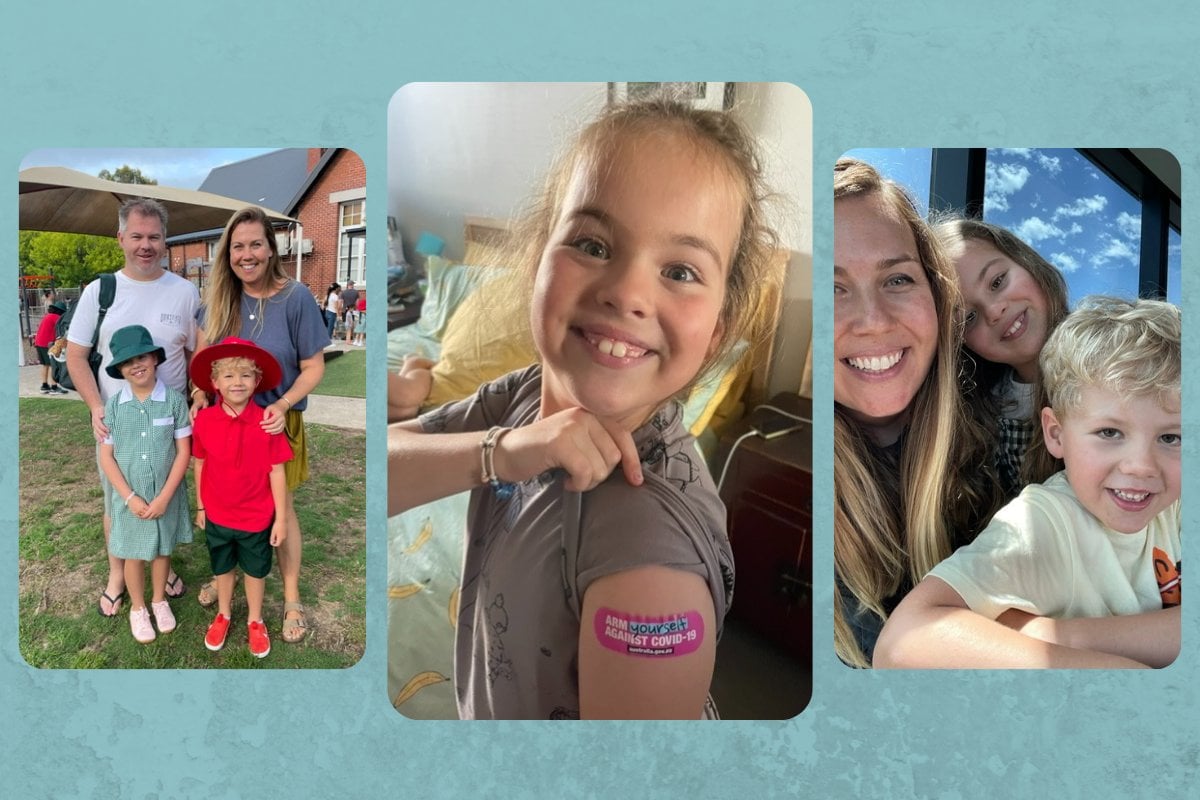 Picture this: New Year's Eve, 2021.   
It was about 8pm and still a while before the countdown to a brand new year. I was on the couch, in my PJs, but could barely see the television through my puffy, watery eyes. 
My neck and shoulder ached. My throat was scratchy.
My kids and husband were already in bed. The virus had got them too. COVID-19 had crashed the party, and all four of us were testing positive. Happy New Year to us!
It was not a pretty picture.
My son had vomited and had a red bloodshot eye. Hubby was coughing uncontrollably and could not keep his eyes open. As soon as he clocked off work online, he made the crawl to our bed and stayed there for hours. My daughter was shivering cold, but it was 33°C outside. 
My husband and I are thankfully vaxxed, and I've had my booster shot. I know our COVID-19 experience could have been much worse, had it not been for getting vaccinated. It's been worse for so many. 
And that is simply how I decided to vaccinate my children against COVID-19. I know that it's possible to catch COVID-19 again, and like every parent, I'll do everything I can to help ensure my kids are protected from harm. 
I wanted to make sure we were all doing our bit to keep ourselves safe and well, and to help prevent further spread. We were so thankful to all recover okay, but COVID-19 still made us miserable.
After we'd been through the wringer with our COVID-19 episode, the kids didn't take much convincing to get the vaccine once they'd fully recovered.
Still, I found it so helpful to chat to them about why it's important, and give them the space to ask all the questions. 
Here's how I talked about it with my kids, and the 7 things that actually helped.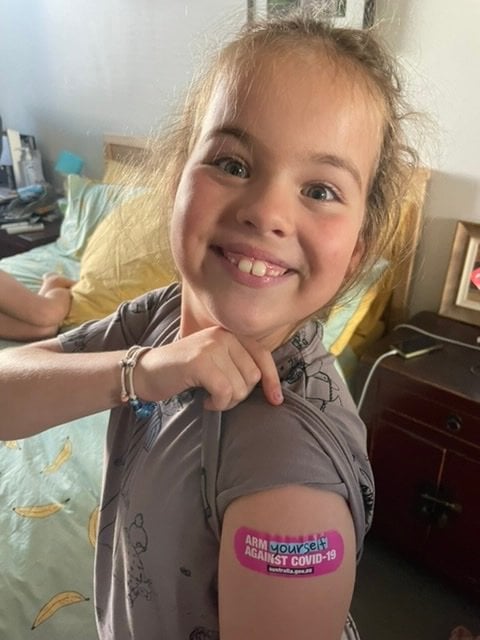 Image: Supplied.