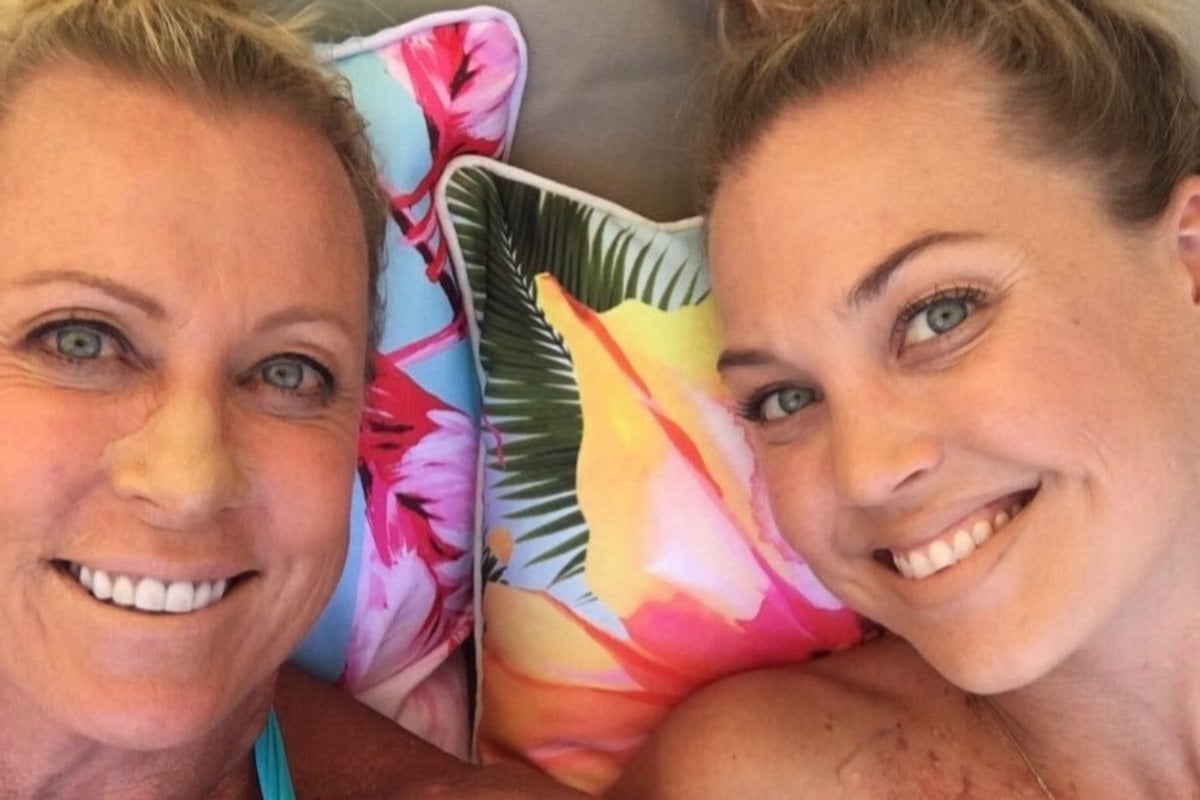 Content warning: this article deals with disordered eating and mental health, and may be triggering for some readers.
At one stage, it looked as though Lisa Curry's eldest daughter Jaimi might follow in her mother's Olympian footsteps.
"She was actually a really good swimmer. She came fourth in the country for her age [at 15] after only five months of training. But the kids at school bullied her. They said she had muscles and she looked like a boy. Everything they said to me when I was younger," Curry tells No Filter host Mia Freedman.
"It's interesting because you can say the same thing to someone different - someone takes it personally and someone can just brush it off and keep going. And that's the thing with Jaimi. She took everything to heart. She was such a sensitive, fragile girl."
Jaimi died in September 2020 after complications with an eating disorder and alcoholism.
She was 33 years old.
Listen to Mia Freedman's full interview with Lisa Curry on the No Filter podcast below. Post continues after audio.
It was while Jaimi was training for swimming that one of the swim coaches said something about her weight.
"He said maybe she could lose a few kilos," Curry recounts. "I'm thinking, 'What? What do you mean? She's 15. How can you say that?'"
Not long after that, Jaimi gave up swimming and took up outrigger canoeing.
"The coach was weighing these 16-year-old kids every session. Again, I was like, 'What are you doing?' And she'd come home and say, 'Mum, I put on 200 grams'," Curry says.
Read more: "It was like a toxic beast." Lisa Curry on her daughter Jaimi's addiction.
"People listening to me now [on this podcast] who have children struggling with their eating will understand exactly what I'm saying. People who have never experienced it will be thinking, 'Oh, that's what it's like'.
"You can have a child who opens the fridge and inhales everything and then they disappear. And we didn't think anything of it because we had big house; everyone disappears and does their own thing. But we didn't realise that inhaling all this food and then disappearing was a sign of bulimia, of course."