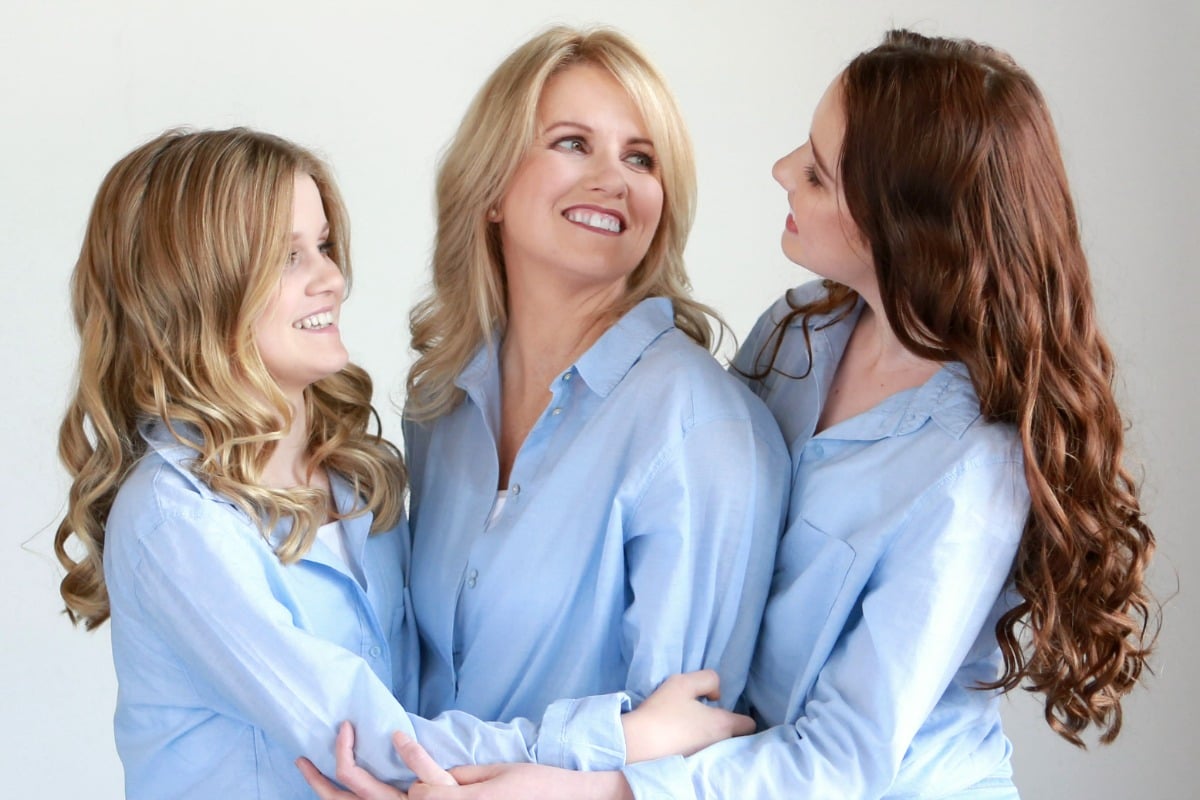 There were two things that pushed Melinda Frabrici into finally creating her own business. Her three sons had finished high school and she was becoming increasingly unhappy sitting in front of a computer screen at work.
So she began pursuing her lifelong passion for photography, with a feminist edge. Her studio, MISS Portrait, would cater towards women.
Melinda tells Mamamia how she put her idea into action.
Tell us about MISS Portrait – What is it?
MISS Portrait is a one-stop photography studio set up solely for women. We specialise in business and personal branding, corporate headshots and more personal Portrait experiences for women of all ages. Mums and daughters, sisters shoots, BFF's and milestone birthday sessions are my favourites.
What were you doing before you went into business for yourself?
Aside from working in IT in the not for profit sector, I've been busy raising three amazing young men. Is it any wonder I have made the choice to revolve my business around 'all things girly'. Lace, sequins, makeup and power suits… it's all so pretty.
What made you want to start your own business?
Starting my business didn't just come from a love of photography. I knew I was getting nowhere really fast sitting in front of a computer screen at work. My boys had all finished high school and I found myself needing to fill that empty nest space with something substantial. I was so unhappy in my job and I had always wanted to pursue photography. I am awed and inspired by so many women out there doing it for themselves, so what the hell was I waiting for?
It's the transformation, watching a nervous, shy woman, relax and stand in her own natural gorgeousness and pose proudly in front of my camera is something I have loved to do since I first started my photography journey. The emotional response I get from my clients when they see their images is so humbling that I find myself moved as well. It seems there are a lot of women looking for reassurance like me!!
 

View this post on Instagram