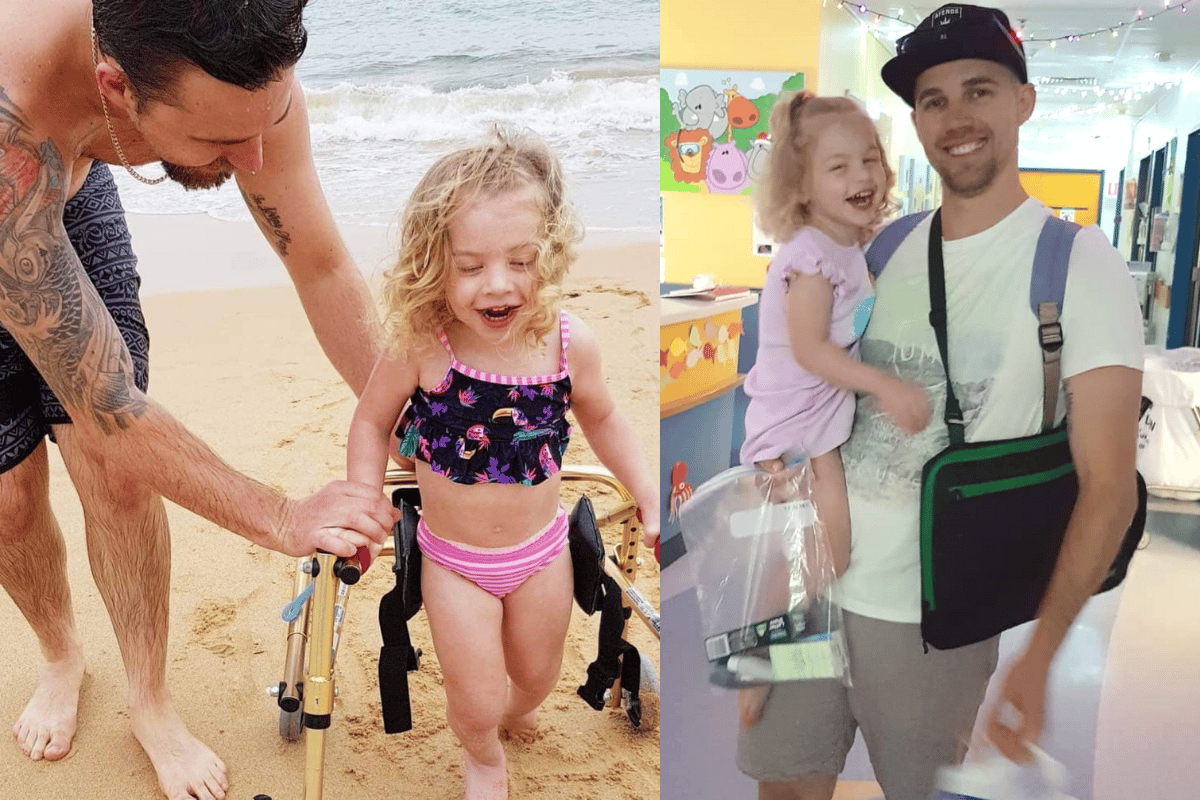 This post deals with depression and anxiety, and might be triggering for some readers.
Kirk Thompson is an Aussie dad to three girls aged nine, seven and four. His middle child, Willow, was diagnosed with cerebral palsy and autism early on in her life. And alongside his wife Tara, Kirk initially found it challenging to navigate parenthood with a child with a disability. 
But it was the fact that Kirk has often felt left out of the conversation, that has hurt the most. 
Back when Willow was born seven years ago, Tara underwent an emergency c-section due to a serious bleed. Their baby Willow was premature and sent to the Neonatal intensive care unit (NICU), and it was during her four-week stay that a brain scan revealed something was different. 
And when doctors discovered that Willow had cerebral palsy, Kirk wasn't there to hear the news for himself.
"That day, Willow was being transferred and didn't have to be in the NICU anymore which was awesome news. Both Tara and I had been at the hospital every day for three weeks, and on that day Tara had arrived at the hospital before me. As I walked into the main entrance, Tara ran up to me in tears, completely distraught. I had no idea what was going on," Kirk said to Mamamia.
Watch: The special relationship between dads and daughters. Post continues below.
"I went to go and find the specialist to explain what had happened, and I was pretty angry and annoyed - he had dropped the news on Tara without a lot of empathy and consideration for her, not to mention he should have waited for both parents to be there."
As Kirk explained, the specialist knew Kirk was heavily involved in his daughter's health. And even if Tara had been a single parent, shouldn't she have been offered the opportunity to have someone with her when difficult news was being delivered? And should that difficult news have been delivered in such an inconsiderate way?