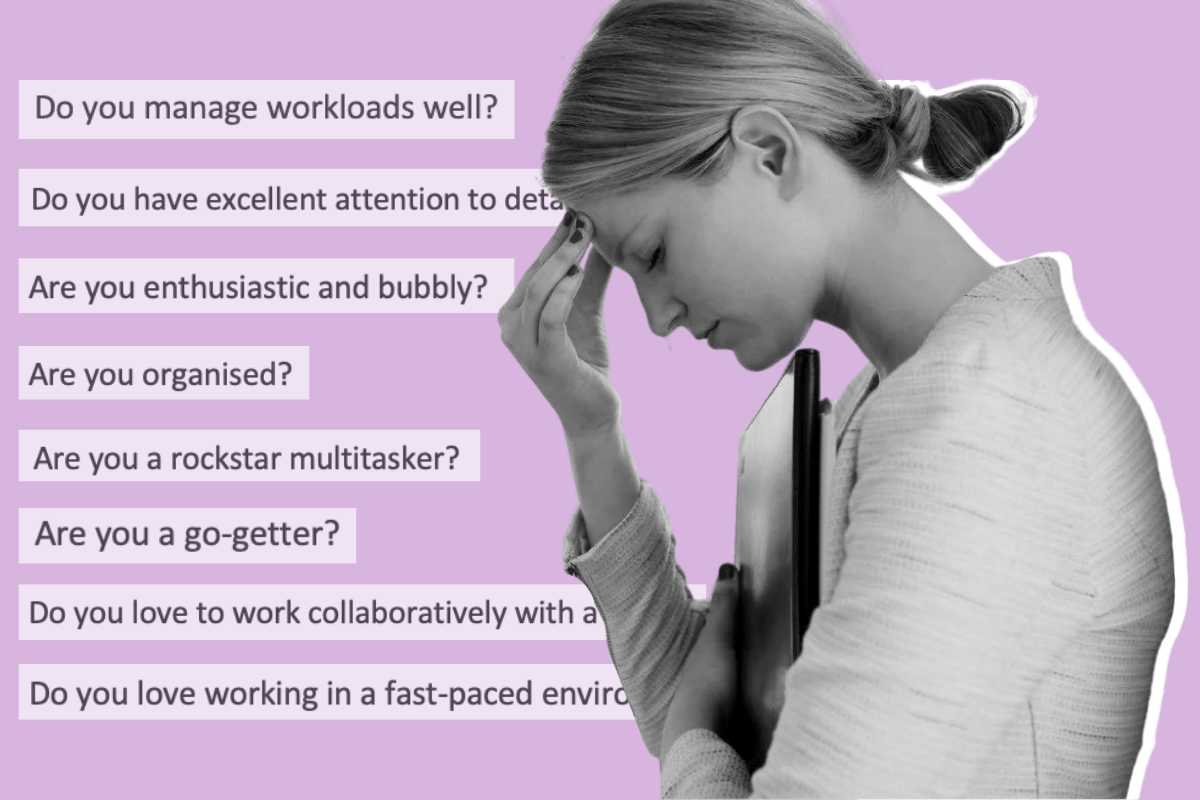 This post deals with depression and could be triggering for some readers.
Job searching is a struggle many encounter. Looking through endless job advertisements, scrolling through the criteria, applying for multiple positions, only to secure an interview here and there. 
But imagine trying to find a job when your mental health is not in a good place. 
This is exactly what *Lucy is experiencing. She is also in the process of being formally diagnosed with ADHD, bipolar, depression and anxiety. It's led Lucy - who is 44 years old - struggling to see how she will secure long-term work and support herself and her family. 
For over 17 years, Lucy was the owner of a successful dance school in NSW. She had started the business from scratch, and although she has had depression and anxiety her whole life, in her earlier years Lucy was finding it more manageable. But when the pandemic popped up, Lucy knew she couldn't handle any more small business-related stress.
"During lockdown, I realised just how burnt out I was from being a dance teacher and running the business. I was finding it harder and harder to concentrate and manage things, and I began the process of being diagnosed with ADHD and bipolar," Lucy said to Mamamia.
"It was becoming debilitating."
Watch: How to talk to people with anxiety. Post continues below.
Even when the lockdown lifted and business started back up again, Lucy wasn't coping and her cognitive function was declining. 
"I couldn't handle the stress of being responsible - for the families and kids I worked with, the COVID safety implications, the thought of teaching again on such a repetitive cycle - it was too overwhelming."
After being offered a contract gig doing kid's photography, Lucy decided to sell her business of 17 years. She figured she could also find another part-time or full-time role to supplement her income so she could continue doing the occasional photography work - which is her passion. But as the months rolled on, Lucy was fearing the worst - could she ever find a job?
"I was looking towards a new chapter, or so I thought until I couldn't get a job. What do you do when your mental health means you can't hold down a job or even get one? I'm applying for a lot of work, but I'm not landing much, and it could also be to do with my age too."