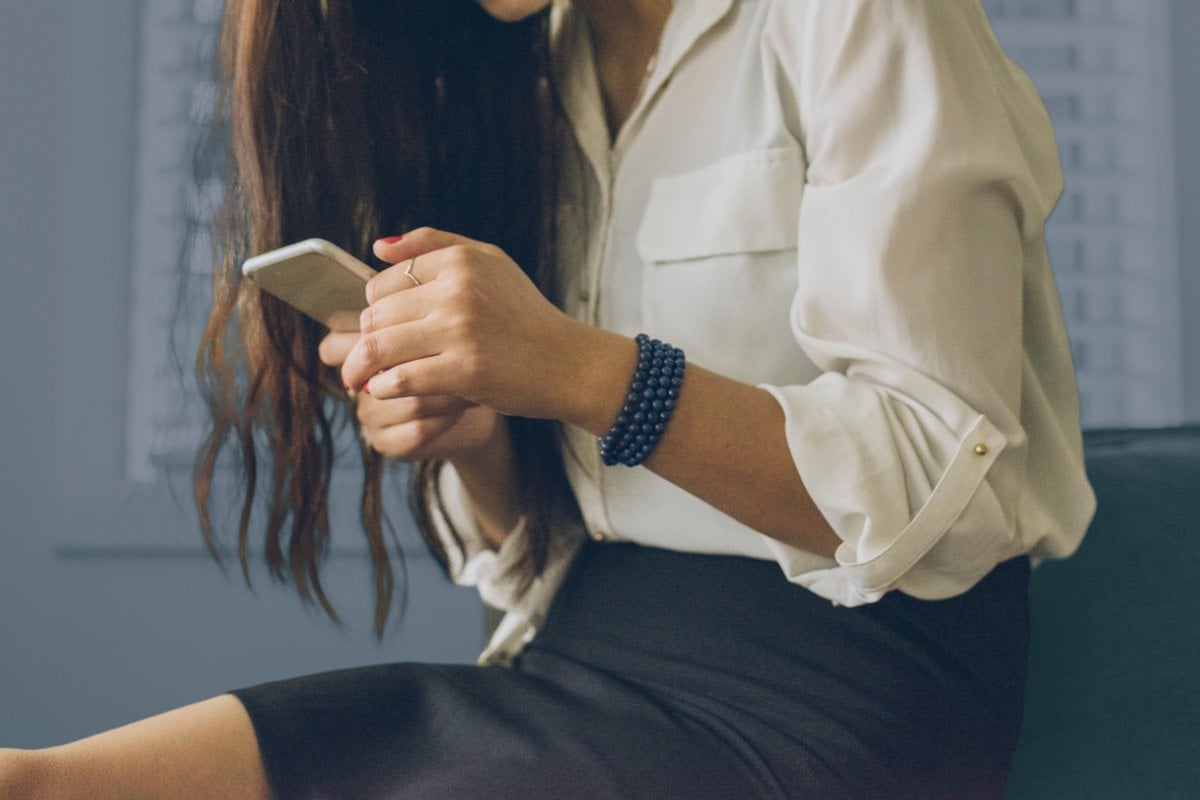 In the middle of a long-term relationship, my boyfriend at the time received a half-naked photo a girl had sent him. 
He proudly showed me and then even more proudly showed me his response, which was disappointing. He didn't say, "No, I have a girlfriend," but he didn't encourage her behaviour either. 
I can't remember the exact response, but it was something like, "No, thanks."
Watch: Things our partner doesn't know. Post continues below. 
I'd been with him long enough almost to expect the bare minimum, so I think at the time I was just happy he wasn't encouraging. Mind you, I never got to see the text message chain before the nude was sent. 
He swore the nude photo was sent out of nowhere, but I really doubt that story in retrospect. I've never sent a random man a nude photo unprompted and I've yet to meet a woman that has.
We fought about it at the time, but he very much sat in the camp of it was no big deal and I was being dramatic and annoying. 
He also refused to admit he had showed me wanting a reaction. Interestingly, although we didn't break up until years later, that nude photo often played on mind. 
Was it cheating? Was it not? Was it a power play? He was always dismissive about the whole thing and acted like I was crazy for even caring, but I could never forget how smug he was about showing me in the first place.
In our world of technology, where we all have Instagram, Snapchat, and are all constantly texting, there are all these new ways to cheat or act disloyal. 
I've since dated a guy who didn't understand why I got upset that he constantly commented flame emojis under various Instagram influencers' photos. 
He made it seem like my issue with it was just my insecurity, just like my ex made it seem like me being upset a girl sent him a nude was my own issue.
We can all define cheating differently, can't we?