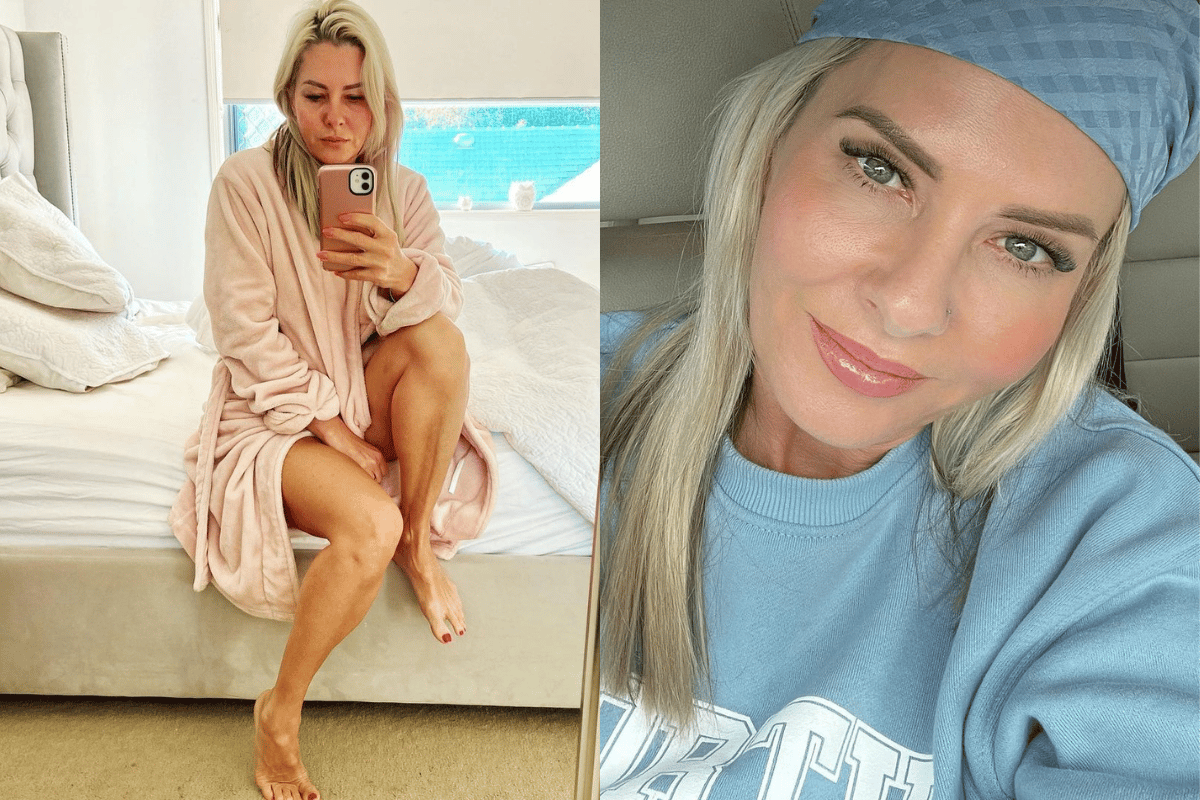 I woke up this particular morning with my heart pounding. My skin almost felt like it was on fire. That all familiar cortisol fuelled eye-opening when everything seemed too hard right from the get go. 
So much to do, so little time and not enough stamina to do it. Over committed and overwhelmed - a significant lack of self-care. 
Heading towards burnout.
Add to the equation weeks of poor sleep combined with late nights and too much screen time. My mind was a muddled mess, every muscle in my body ached. My OCD had been in full flight all week leaving my brain with zero reprise.
The tears began to fall.
Which quickly morphed that into that 'ugly' cry.
Watch: Your body after one year without alcohol. Post continues below.
My head was saying I couldn't do it anymore. But my heart said, 'Yes you can. You just need to make a plan'.
I pulled myself out of bed and into the shower where I sat with the water running over my face. One of my many resources I now have in my sober tool box. And just like a boxer sniffing smelling salts after a knockout, I was coherent enough to start creating my road map out.  
Eight and a half years ago, I would have either taken a Xanax or had a drink, depending on the time of the day and stage of alcoholism I was currently in. Because that would be the easiest and less time-consuming solution. But inevitably the thing I was avoiding would chase me harder and faster a little later on, and all of a sudden I was now dealing with the original issues amplified. 
Sobriety has brought me many things but more than anything it's given me the capacity to cope with everyday life challenges with less knee jerk reactions and a lot more strategy.
It's what I have fondly named my 'sober clarity'.
When I was drinking, I honestly believed that alcohol was the only way I would get through anything remotely challenging. That compulsion to anaesthetise when the adrenaline started to soar. It was such a force that I never imagined in a million years it would ever not be part of my chemistry.
When taxing situations emerged, I was innately geared to avoid or escape. Confrontation was never my thing nor was sitting with something uncomfortable for longer than three minutes. My capacity to tolerate disagreeing moments was nothing but mythical.