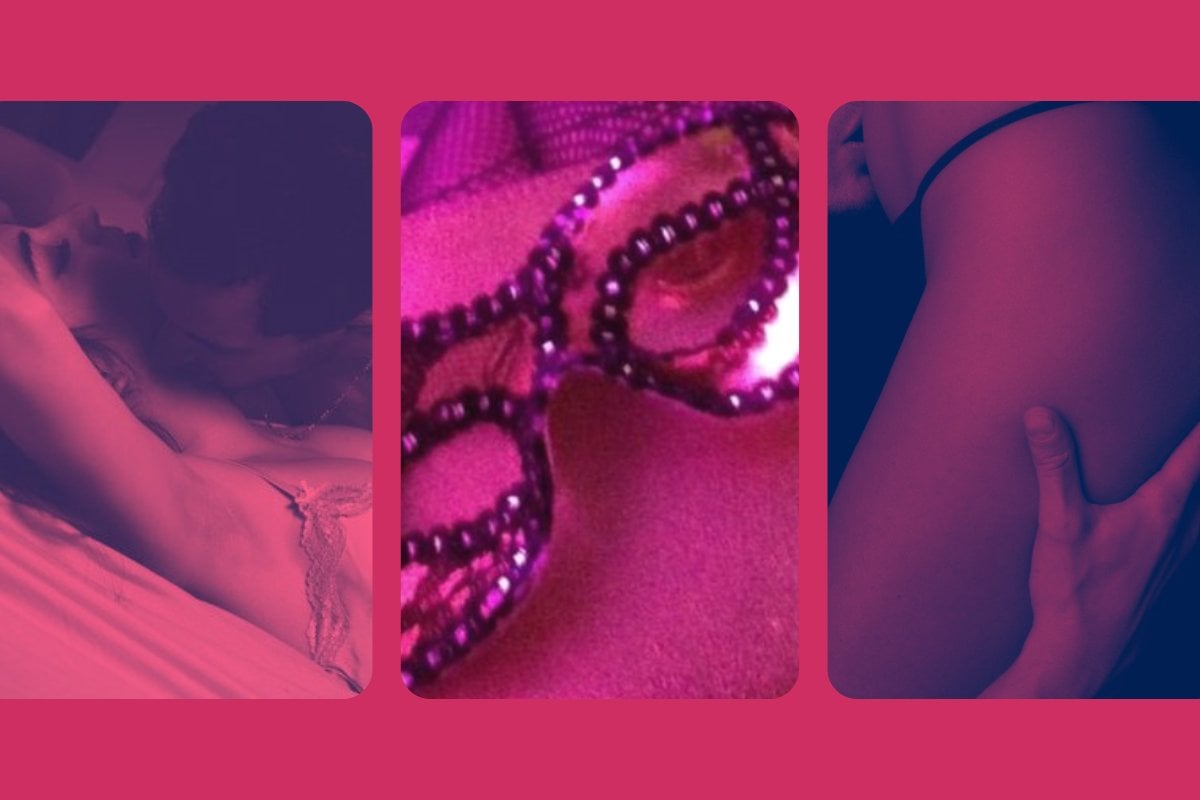 Look, your first time at an orgy is always going to be memorable.
I am making idle chit chat with the taxi driver while my heart beats loudly inside my chest. It is close to 10pm and I am on route to an exclusive Killing Kittens party for Sydney's 'sexual elite'. About this time on your average Saturday night, I am in my pjs watching Netflix with my husband of 12 years, whilst having a cup of tea, child in bed.
Not tonight.
The taxi drops me at the chic apartment block in the city and the porter lets me into the lift. I take a long hard look in the mirror at my tight skirt, fishnets and red lippy and wonder if I will fit in. Will I be attractive enough, too old, too young or too obviously nervous? As the doors open, I make as confident a sashay as I can muster to the champagne table, and go in search of my contact, chief Kitten Natalie.
Earlier that same day, I met with Natalie who has been helping Managing Director and Founder, Emma Sayle, organise Killing Kittens parties for many years. The business has since gone global and Emma is now a well-known 'sex-preneur' and best selling author.
Natalie is a vivacious and curvy mum of three girls and I like her immediately. She calls me darling and pours me a drink, showing me around the luxury penthouse and soon-to-be house of debauchery. The bowls of condoms are the only clue to what will happen here later tonight.
Watch the Mamamia Team's most outrageous sex confessions…
In all of her years working in this scene, nothing shocks her. There are the stories of writhing bodies, the man with the enormous penis, the confident woman who gets naked on arrival; she has literally seen it all before. There are other funny little details too like how they have to use fake candles, as the wax become a cleaning issue thanks to the frenzied sexual activity. She also tells me how at the end of a night she collects multiple pairs of panties, as so many women wear little black g-strings they cannot possibly be sure which one is theirs.
Natalie says the most demanding but little known part of her job is talking to and coaching many of the female guests prior to an event.