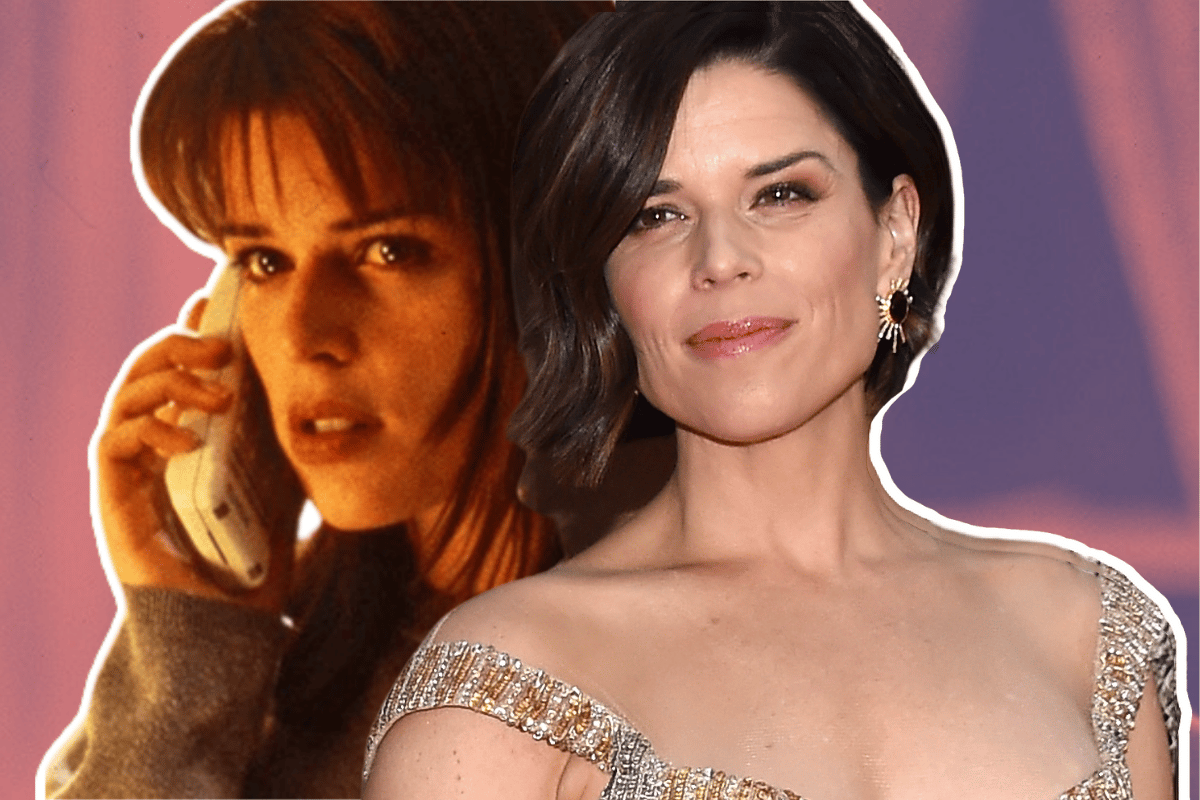 Neve Campbell was everywhere in the 90s and early 2000s - often answering phone calls (bad idea) and brandishing knives (good idea). 
The Canadian actor first had big breaks in TV series Party of Five and cult classic The Craft, but Campbell's most recognisable role has always been undeniably alongside a killer (or two) dressed in a black cloak and Ghostface mask.
Campbell's appearance as Sidney Prescott in Scream made her a household name. Between 1996 and 2022, she starred as Sidney in all five Scream installments.
Watch: The trailer for Scream (2022). Post continues below video.
As such, Campbell is one of the most beloved and highest grossing film heroines ever, which comes with plenty of benefits. She has consistently been praised by critics and has won plenty of awards for her work.
With Scream, she had built enough momentum and recognition to be Hollywood's next big leading lady. But - like plenty of franchise actors before her - Campbell also found it hard to escape her most famous role.
Sure, Ghostface might not have been in her kitchen, waiting for her to turn around, but the shadow of Scream still loomed over her.
Her opinion on that challenge has shifted over the years.
"I'm very thankful for the Scream movies. They were fantastic for my career. Do I fear being pigeonholed for making this genre of movie? Not really. I've had a good ride, career-wise," she told Black Book Mag in 2009.
Two years later, she told The Guardian that in some ways, being part of the franchise was "a challenge".
"People did pigeonhole me."
Image: Getty.