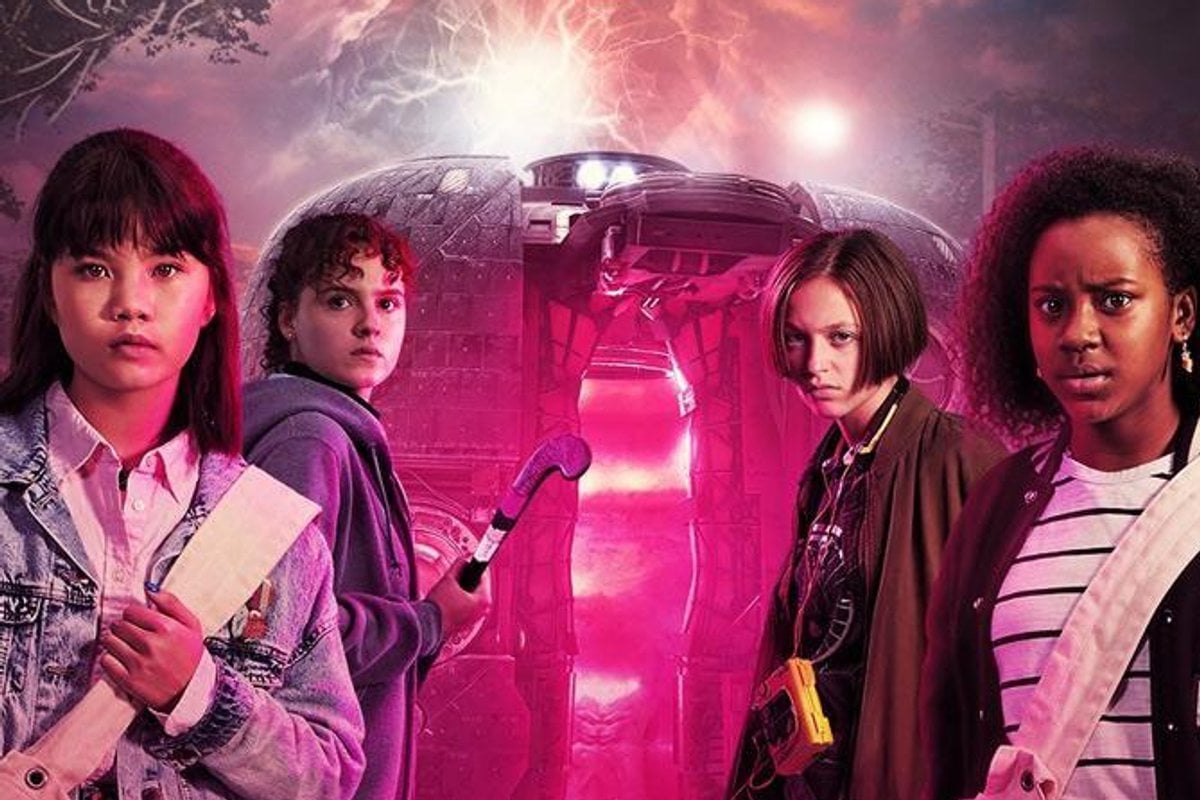 It is the early hours of November 1, 1988 and four 12-year-old girls are up before the sun, delivering newspapers to the houses around their town. 
It's a pretty standard job for tweens looking to earn some extra money or help out their families. Most of the time, it's routine. Mundane, even. 
That is until this particular morning, when the girls - Erin, Mac, Tiffany and KJ - team up to avoid harassment from some local boys and inadvertently find themselves caught in the crossfire between two groups of very strange, very futuristic looking people.
Watch: The Paper Girls trailer. Post continues below video.
They definitely didn't factor in running into warring time-travellers and being transported into the future when they got out of bed that morning.
Now stuck in 2019, the girls must figure out how to get themselves back home to the past, while coming face-to-face with their future selves and being hunted by a militant faction of time-travellers known as the Old Watch, who have outlawed time travel so that they can stay in power. 
That is the premise of Prime Video's new original TV series Paper Girls, a sci-fi, coming-of-age drama based on the best-selling graphic novels written by Brian K. Vaughan.
Here's everything you need to know about the series before you delve into the world of Paper Girls.
Paper Girls is based on a critically acclaimed, award-winning comic series.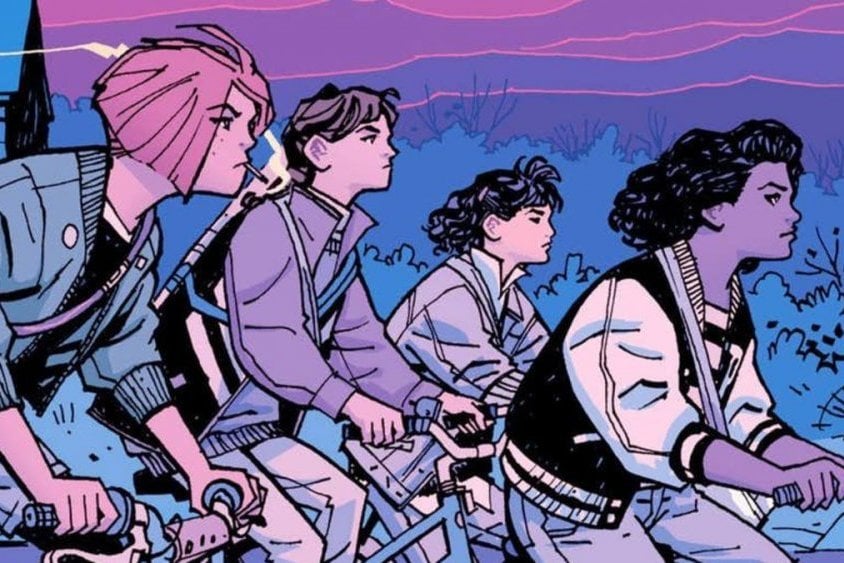 Image: Cliff Chiang/Image Comics.