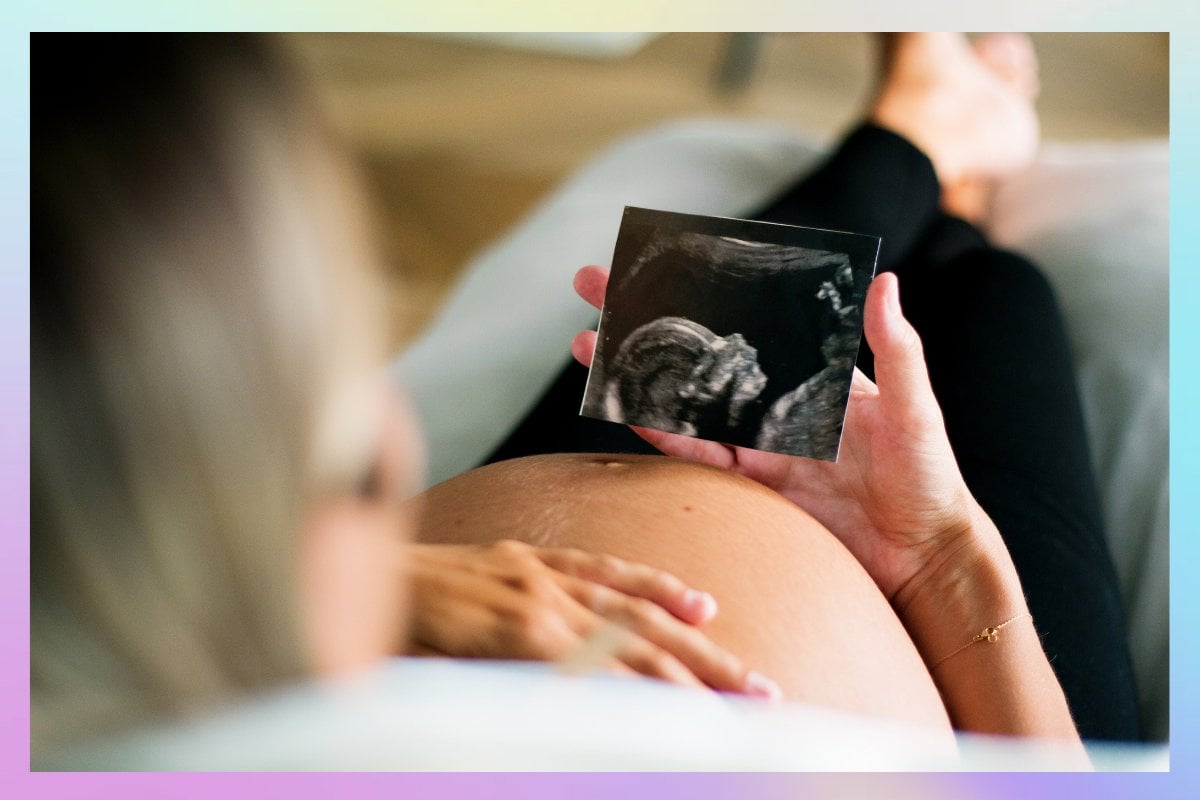 It is an emotional, joyful and challenging time after those two little lines appear on your pregnancy test for the first time. 
So, now you know you're pregnant, what next?  
As your burgeoning bump grows week after week, there's so much to learn about supporting your baby's development in their first 1000 days of life, as well as the emotional impact of realising you're about to become a new parent.
To help you navigate your first pregnancy as best you can, here's my list of 10 things I wish I knew back in 2010 when I was a first time mum-to-be. From the silly to the serious (and absolute essentials), it's a list I hope gives you a bit of support and guidance during this crazy, beautiful time of your life.
Listen to Mamamia's podcast, The Delivery Room. Post continues after audio.
1. Sleep is going to get… weird. Invest in a maternity pillow.
At around 20 weeks pregnant when your bump is really beginning to pop, sleep positions become a bit limited. Recommendations from health professionals are to avoid sleeping on your back, so for front sleepers, that baby bump makes it tricky. Side sleeping is where it's at, but you will need some under-bump support with a soft pillow. 
I loved my maternity pillow and often used it between my knees to get comfy or to cuddle and then to prop up my huge bump in the second and third trimester. Now's the time to ask for recommendations from friends, or just use a spare pillow to make sure you can get as good a night sleep as possible.
2. Worries about being pregnant and becoming a parent are normal. Promise.
There is a lot to take in and think about when pregnant. Health-related worries and questions are completely normal. I remember lying awake during the night on many occasions worrying about becoming a mum and whether or not I could actually do it. Was I wise enough? Sensible enough? What about the lack of sleep coming my way?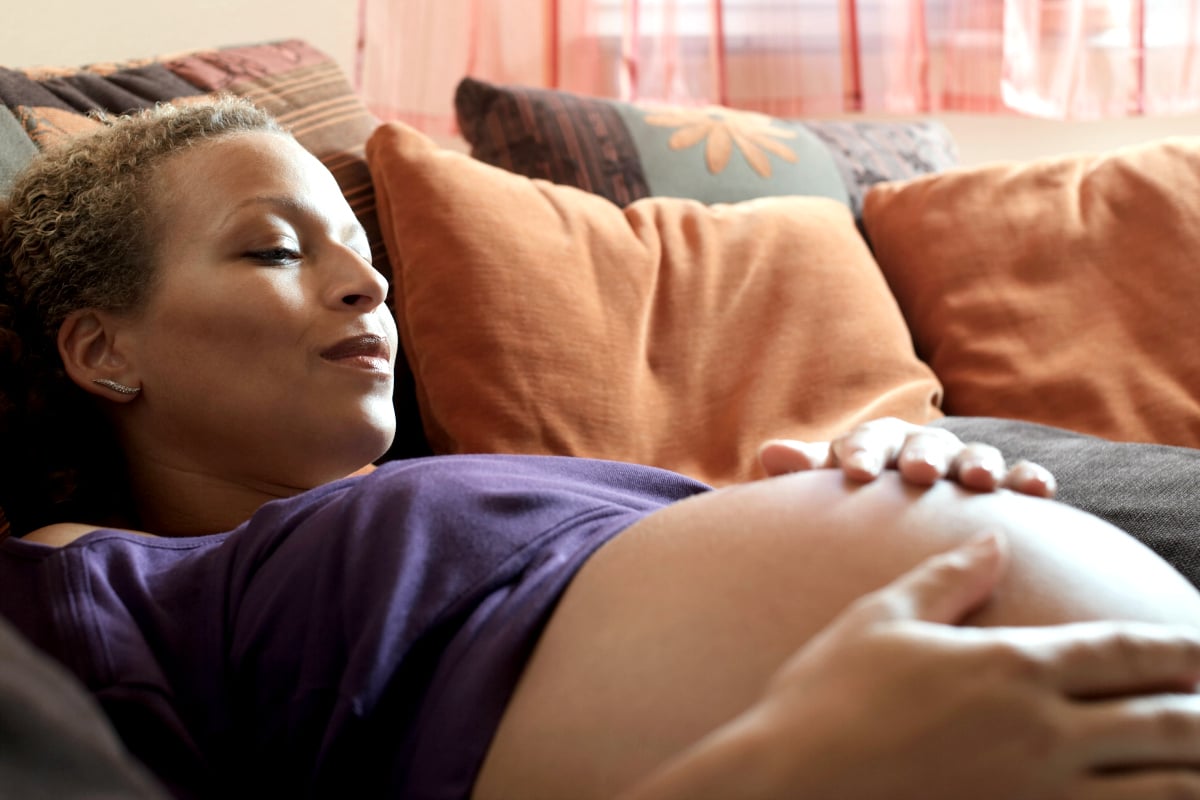 "Life will change and you will worry, but remind yourself: you will figure this out" Image: Getty.