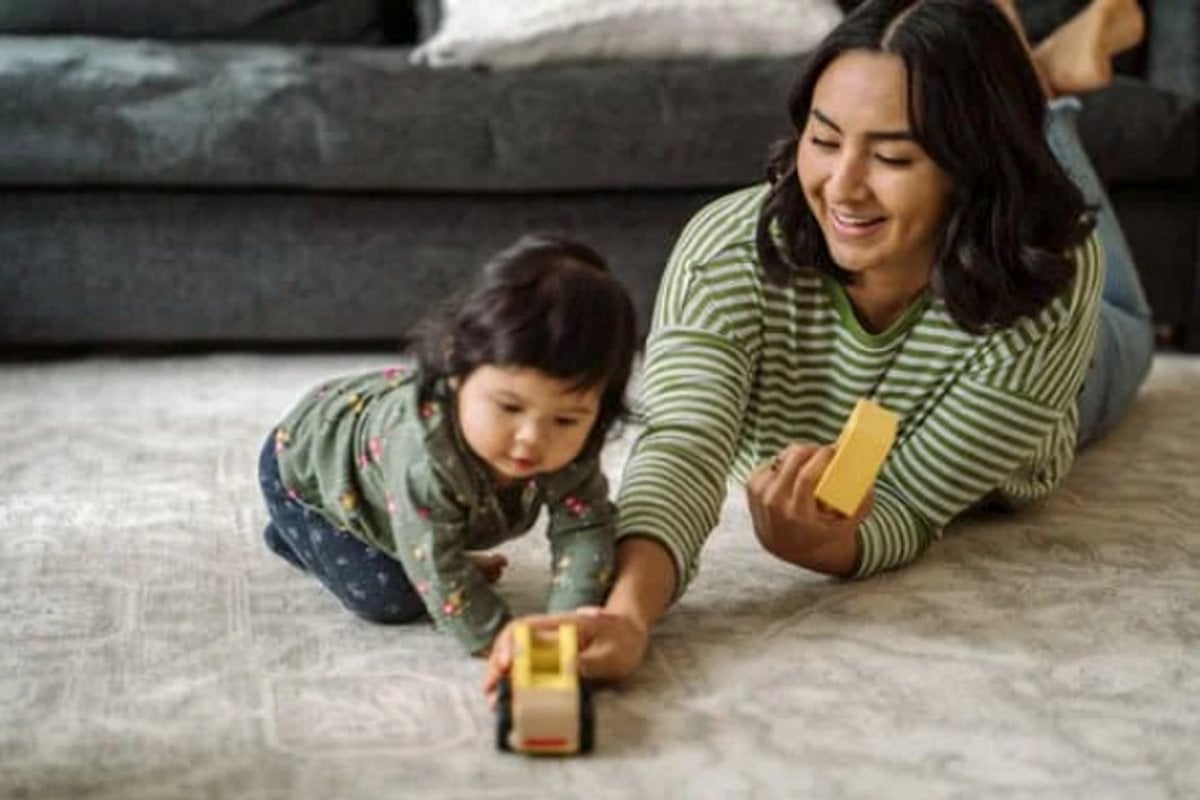 I remember going back to work after my first maternity leave like it was yesterday.
I was restless the day before. I had to dig into the darkest corner of my closet to find my work clothes. My dress pants and shirts were wrinkled and musty. I looked at their sizes and I knew I wouldn't fit. I threw them back in my closet and grabbed a flowing dress that gave me ample room around my waist.
I barely slept that night. The morning was a blur of shakily applying mascara, packing my lunch, and pouring hot coffee into my stained thermos while constantly checking to see my daughter was safely rolling on the floor.
Watch: Be a good mum. Post continues after video. 
As I hugged and kissed her goodbye before dropping her off at my parents' house, I could feel a mix of bittersweet emotions.
I was excited to go back to my job, but I also loved the time with my daughter. 
On the drive to work, it felt oddly familiar. I hadn't driven this route in almost a year. Every light and turn brought me back to my life before giving birth. I felt reassured. 
But when I parked my car, I turned off the engine and sat like a nervous wreck. Anxious thoughts and worries were starting to consume me as I looked at the clock. I was 20 minutes early, and my anxious thoughts were festering.
Am I going to remember how to write an email? Contribute to meetings and speak eloquently as I did before my leave? What are some corporate-y words again?
Circle back, pivot, synergise, close the loop, piggyback, deep-dive, take it offline...
How much do I share with my coworkers about her? I want to gush about her to everyone but will that make them think I'm more focused on my home life than my work?
Back to the office.
I entered my old office, and it was decorated with balloons and a big welcome back poster.
I followed the instructions to reinstate my log-in. I checked my schedule, and I had a one-on-one meeting with my manager. I spent most of my day setting up and catching up on everything that had changed since I left. From people, programs, processes to physical locations, so much had changed. I started to feel overwhelmed but my manager eased my anxiety.
During my meeting with my manager, she spent the first half asking me how I'm doing and gushing over the pictures of my daughter. In the other half, she provided a high-level overview of what's new but reassured me that she doesn't expect me to have all this memorised, that it will take time for me to get my feet wet.