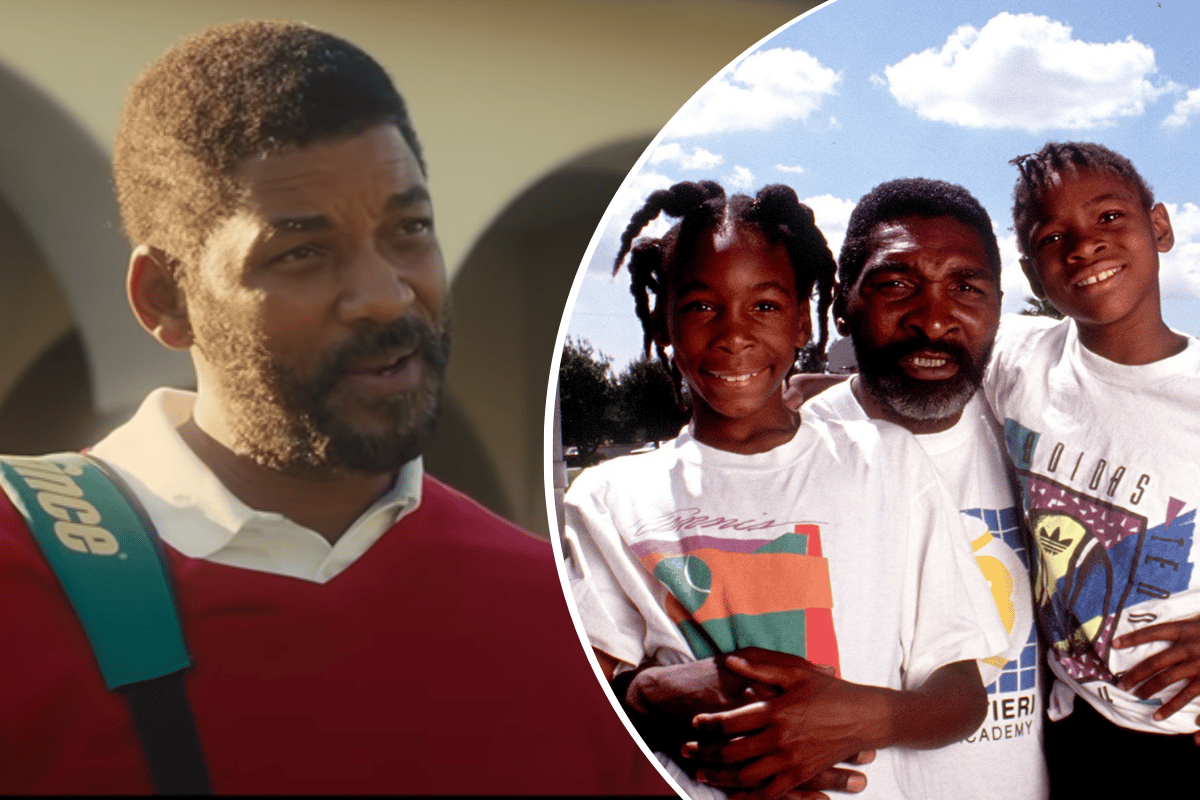 Will Smith has won a Golden Globe, and now an Oscar, for playing the father of tennis superstars Venus and Serena Williams in King Richard. 
The movie raises two questions. One: Why are we getting a biopic that focuses on Richard Williams, rather than the true champions, Venus and Serena? Two: Did Richard really go that far to make his daughters into Grand Slam winners? The answer to the second question is yes. In fact, Richard went further than the movie shows.
Most people would know the famous story of Richard watching TV in 1978, seeing Virginia Ruzici win the French Open and earn more than $20,000 prize money, then turning to his wife Oracene and suggesting they have more kids and make them tennis players. 
Watch the trailer for King Richard below. Post continues after video. 
Oracene already had three children from her first marriage (Richard had five from his first marriage, although he didn't have any contact with them) and she didn't want more. But Richard was determined.
"So I used to take her out on dates, and I'd hide her birth-control pills," he told Today. "That's how Venus came." 
Wanting a second baby, Richard convinced a friend to steal Oracene's purse when she had her pills inside. 
"And I'd calm her down, and that's how Serena came."
In 1980, when Venus was born, Richard and Oracene were living in a nice home just a block from the ocean in beautiful Long Beach, California. 
Richard, who owned a private security firm, decided to move the family to Compton, a part of Los Angeles notorious for its crime and gangs, because he felt it would give his daughters "a fighter's mentality". 
"How much easier would it be to play in front of thousands of white people if they had already learned to play in front of scores of gang members?" he pointed out in his 2014 book Black And White: The Way I See It.
Oracene was against the move, worried for her children's safety, but Richard said he was going to move without her. Eventually, she followed. Venus was not quite three and Serena not quite two. 
Richard wanted the two girls to become "rough and tough and strong", but even he started to wonder if he'd made a mistake by moving to Compton, where the family were "trapped in the middle of daily gun battles and shootouts".