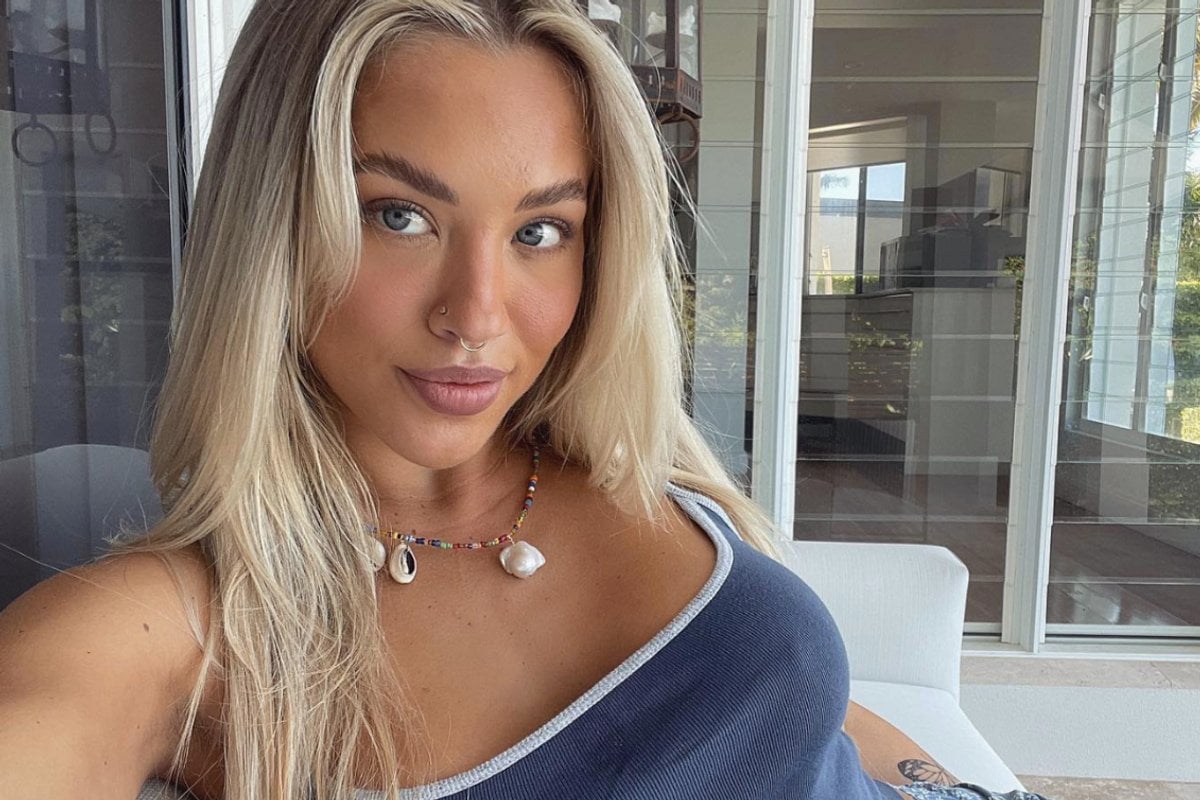 The majority of Aussie Instagram users would have heard the name 'Tammy Hembrow'. And there's a good reason why.
Hembrow is considered one of Australia's most successful influencers. The 28-year-old has over 15 million Instagram followers and has a strong legion of fans who go nuts over her workout content, her fashion, and her children.
But she's also a business owner too - founding an online fitness app Tammy Fit and a clothing brand Saski Collection - all of which combined have given her an estimated $38 million fortune.
But according to Hembrow herself, she wasn't always this financially successful. 
This week, she shared how she came from "humble beginnings" in rural Queensland - and that it was $400 in her pocket that gave her the push to start something new.
Watch Social Squad: Behind the lives of influencers. Post continues below.
Tammy Hembrow grew up in Currumbin Valley near the Gold Coast and went to primary school with no more than 80 students in total. 
"We did not have a lot of money. We didn't live in a house, we lived in an old wedding reception facility. We made the walls out of tables and blankets. The bath was outside too. My dad called it 'an adventure'," she shared on the How I Made It podcast.
In high school, Hembrow decided to live with her mum - Hembrow's parents separated during her childhood - who was living in Singapore.
"It was the complete opposite to how I had been living. My mum's partner, my stepdad, was extremely successful and was living a big life of luxury. I had never seen it up close, only ever in movies. It was the first thing that inspired me to be successful in whatever I was going to do."
Hembrow later returned to Australia where she did a Bachelor of Business on the Gold Coast. But from the very start of her first lecture, Hembrow hated it. She knew it wasn't right for her.