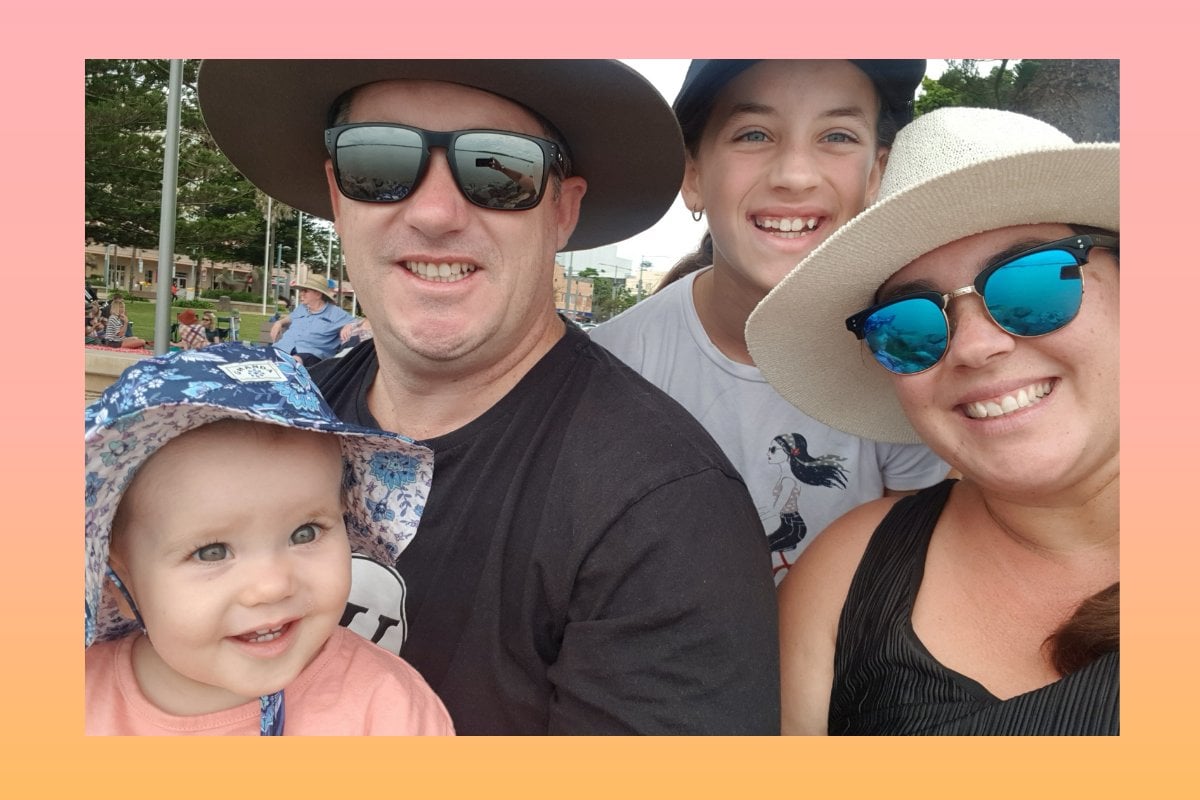 I was a really lucky kid. I hardly ever wanted for anything. 
And now looking back on it, I think my understanding of money was defined by the typical view most kids have. 
I had no idea if my parents had a budget, what they earned, how they saved or what investments they put their money into. 
Money was just something that was never discussed. 
One benefit I did have was that cash was always used so I could physically see the notes and coins exchanging hands, the money in my mum's purse decreasing. But then she would go to the ATM and withdraw more. To me, it was an endless pool. 
Now I'm an adult with a family of my own, I look back and know that I appreciated everything they did for me. However, I also know that it gave me absolutely zero sense of what things were worth or provided any idea of how I should treat my money. 
Thank goodness I have grown up and found my way out of those muddled days. But unfortunately, I can see the sparkle in my 10-year-old daughter Summer's eyes when I pull my debit card out to pay for her brand new Vans. 
It's this clear lack of understanding around where my money comes from and what happens when we use it that sparked a series of ideas to help Summer understand how our now very digital way of life works for finances. 
Here are the 6 hacks that we use at home that have really helped build my daughter's financial literacy skills.
For a teachable moment, let them blow it all. 
Birthday and Christmas money from friends and relatives are always sent to Summer as cash in a card. She collects it all up and zips it away safely in her purse. 
We can always see it burning a hole in her hand though. She's so eager to get out and spend it.
We like to encourage her to think of something nice to save for — something that we wouldn't buy for her unless it was a special occasion. 
One time, however, after a lot of back and forth, I conceded. I let her spend every single last dollar on whatever she picked up. 
And when we went to what was the last store, she saw something she really wanted. But she knew she had spent all of her money and couldn't buy it. She left the shopping centre that day carrying a lot of bags and was filled with buyer's regret. 
It was the perfect bitter pill that allowed us to have an open conversation about the implications to her savings whenever she spent money all willy-nilly.
Mix up pocket money payments.
Pocket money has always been a big hit and miss in our household. Summer is always keen to make money but isn't overly good at sticking to the tasks required that enable her to get it.