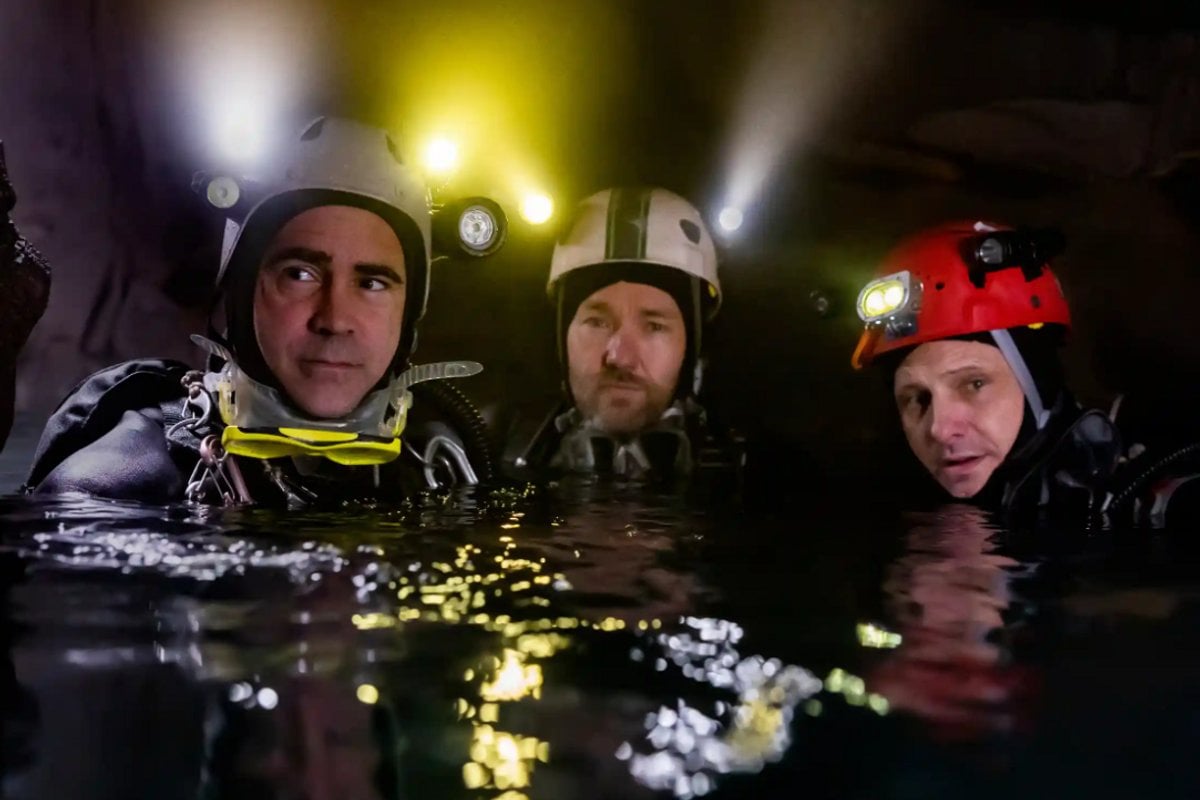 In the opening scene of Prime Video's Thirteen Lives, a group of boys kick a soccer ball around an oval in Thailand. 
They run around the grass, laugh, and share snacks. They have no idea that in just a few short hours they will become the biggest news story in the world. 
It's June 23, 2018, and the boys are the 12 members of the Wild Boars soccer team. That afternoon they would become trapped in a flooded cave. For 18 days, experts from across Thailand and around the globe would attempt to rescue the boys, to no avail. Meanwhile, millions of people around the world followed their story, desperately waiting for the next update. 
Watch the trailer for Prime Video's Thirteen Lives. Post continues below. 
Their experience in the cave, the bravery of those who rescued them, would unite people around the world. The story of those 12 boys, their coach, and their rescuers came to represent the good in people. How we will drop everything and come together to help those in need. 
Now acclaimed director Ron Howard has brought their story to life in a heartwarming, life-affirming movie. Thirteen Lives is streaming exclusively on Prime Video from August 5. 
Howard, who also directed Apollo 13, said he was drawn to the story because of its sense of optimism. 
"I don't think I'm naturally drawn to tragedy. I'm drawn towards the validation of optimism," he told The Guardian.
"I was drawn to the cave rescue in part because it incarnated something that impressed me in the early days of NASA – that the best idea wins. The same happened during this rescue."
After the training session that afternoon, the boys and their 25-year-old assistant coach Ekkapol "Ake" Chantawong (played in the movie by Teeradon Supapunpinyo) decided to explore Tham Luang Nang Non, a cave complex located under Doi Nang Non, a mountain range that sits between Thailand and Myanmar.