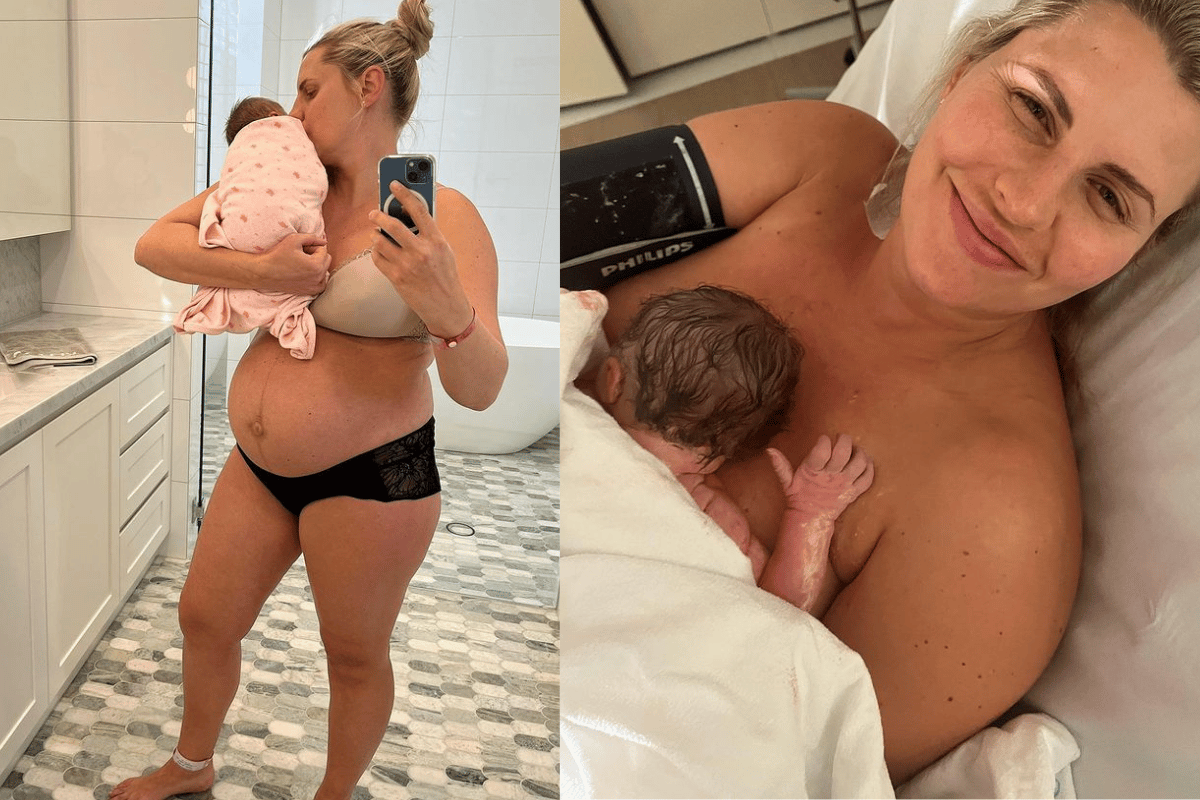 Fitness entrepreneur Tiffiny Hall delivered an emotional message for new mums on her Instagram account on Wednesday.
The mum of two, who welcomed newborn daughter Vada last week, spoke openly to her followers about adapting to her new postpartum body.
"I just wanted to say how important it is to bounce forward," Tiff said, using a term she coined to stop new mums feeling like they have to 'bounce back' to their pre-baby bodies after childbirth.
Watch: Tiff Hall talks to Mia Freedman for No Filter about the 'bounce back' with her first child Arnold. Post continues below.
"It's not easy. It's not easy to bounce forward and take the pressure off. I stand in front of my mirror, looking at my new body with my big bump, Vada's house, and it's really hard to accept that it's going to take time," she added.
"I'm super emotional too," she said, her voice breaking.
"But it is going to take time. Healing takes time. It depends what birth you had too. I've got a few stitches and stuff going on and it's all a bit painful. But she's absolutely beautiful. She's worth it. "
Tiff also shared how her four-year-old son Arnold has been asking questions about her postpartum body. 
"Arnie keeps asking why my tummy is so big. Bless him. He keeps saying, 'Is there another baby in there, Mum?' I'm trying to explain to him that it takes a long time for bodies to go back to normal. And it's hard to accept it, but you have to take it one day at a time."
In the post, Tiff also encouraged other new mums to be kind to themselves.