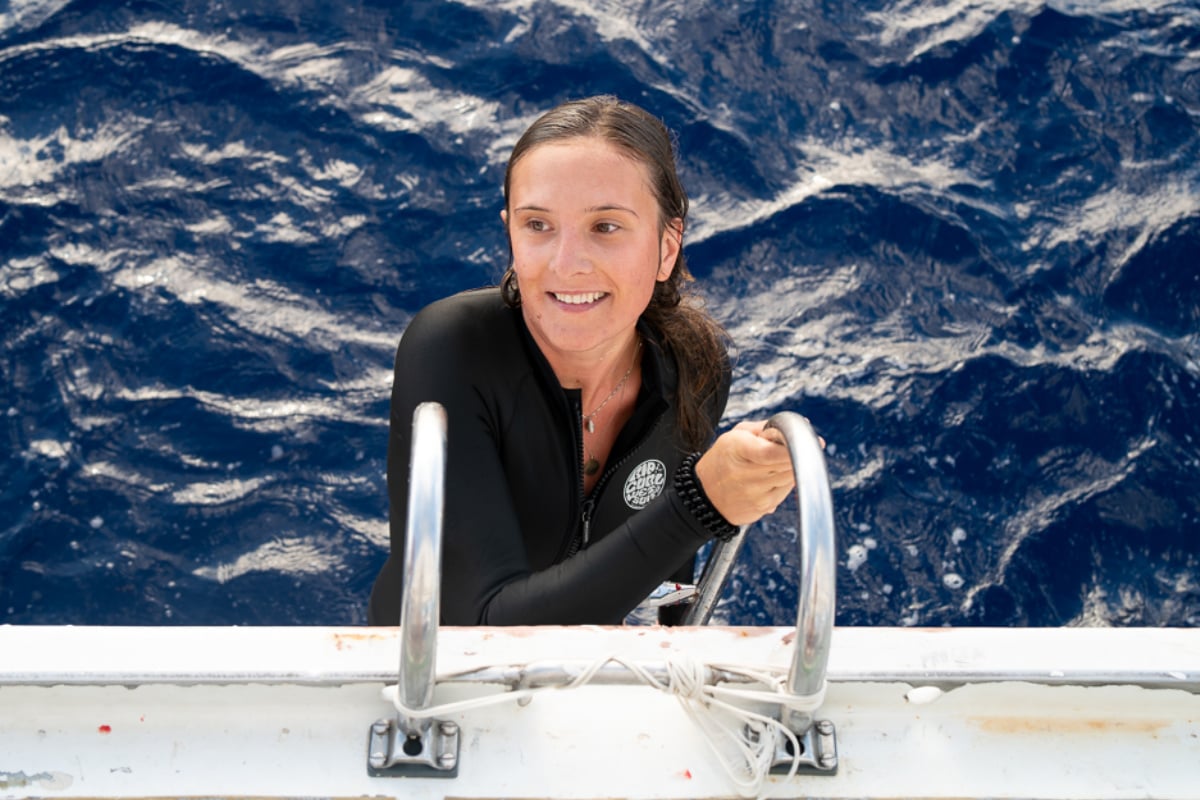 Just over a year ago I was preparing to live in self-isolation for almost three months. I and nine other people bought supplies, loads of toilet paper (back when this wasn't so hard to come by, may I add… ), packed card games and downloaded every movie we could think of. Then, we left Hawaii on a 67ft sailing boat and spent 80 days at sea without touching land.
We sailed from Hawaii to San Francisco on an expedition titled The Vortex Swim, supporting a long-distance swimmer and collected samples and data from the middle of the highest concentration of plastic pollution in our oceans, The Great Pacific Garbage Patch. As someone who had only ever spent one day at sea, this was a huge adjustment for me.
Here's how you'll act in self-isolation, according to your star sign. Post continues below. 

Watching land slowly sink away from us on the first night I had no idea what to expect from the coming months, but was ready for the adventure. Getting used to living on a 67ft vessel healed over and smashing into waves was like nothing I have ever had to do, but learnt to love it like my new way of life.
We found ways to pass the time, there was a constant smell of fresh bread from our talented skipper, fresh fish, inventive meals in the kitchen, workouts, drawing, endless movies to watch and even a podcast started around the kitchen table.
Fast forward a year and I've found myself in a similar situation. The expedition taught me many things, like the need to rid our lives of plastic and find more sustainable ways of living, how to sail, work as a team and a love for the ocean.
Never did I think the experience was preparing me for a pandemic that would see me locked inside my house for the foreseeable future.
Nevertheless, I and my three other housemates have been in self-isolation for a little over a week now and I've made constant references to how similar this feels to living at sea. Gone are the wonderful animal encounters with whales and dolphins and endless beautiful horizons of blue that made the long days worth it, replaced with a concrete backyard and sounds of sirens screaming past our window every so often.