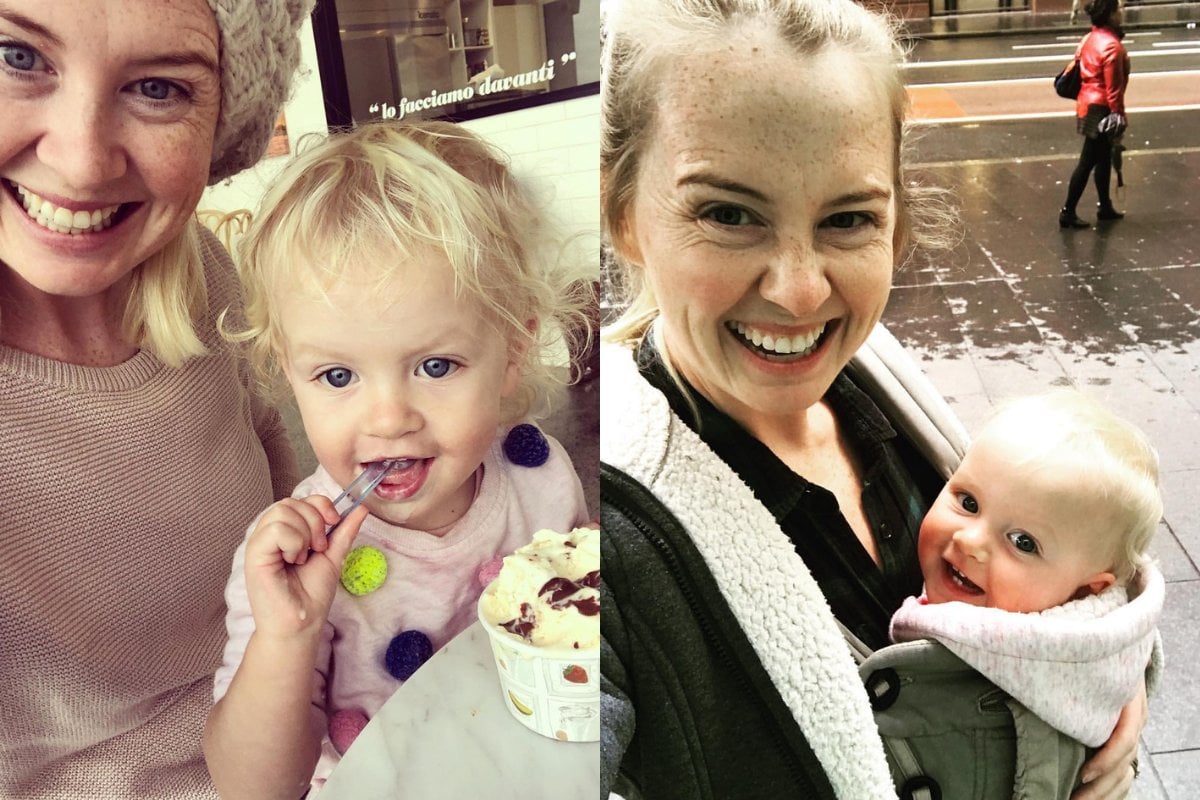 There's nothing quite like your toddler's first cold. 
There you are, coasting along, riding high on the 'we've got this parenting thing sorted' wave. 
The newborn phase is behind you. Routines have fallen into place. 
Your little person knows who you are and can be happily placated with fresh fruit masquerading as 'dessert.'
Life is sweet. 
Inevitably, this is when their first ever cold will hit because #karma. And, like that first time your child finds that tender skin underneath your arm and pinches it with their tiny, pincer-like fingers, the experience will be shocking, confusing and at times, painful. 
Here are the four distinct phases of your toddler's first cold. Because knowing what's coming is the only real way to survive.
1. Denial
If there's one thing I know to be true about parents, it's that a child's first cold will come with a healthy dose of denial.
Because nobody wants a sick child. You'll likely blame the weather, or something they ate. Allergies that they've never shown any indication of having before. Anything but actual sickness. 
These delusions that they might actually have their first cold will be expelled very quickly, generally after they've sneezed into your mouth for the third time, and you begrudgingly admit that something is going on with their immune system.
2. Panic
What do we do? Is it a cold? A virus from daycare? Some kind of germ that 2022 is releasing because we haven't suffered enough?