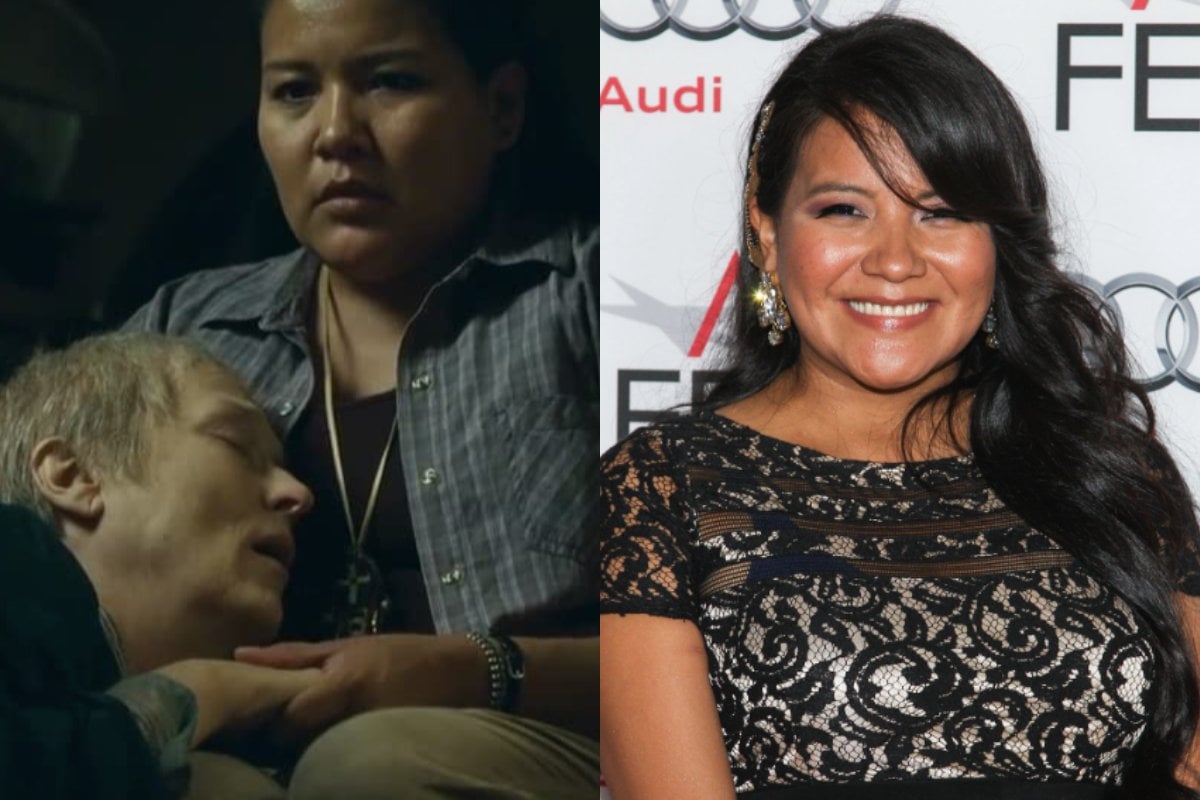 Content warning: This story includes descriptions of sexual assault and mentions suicide and self harm. It may be distressing to some readers.
Misty Upham always believed she had a "big purpose in life".
"My parents were told by more than one spiritual leader that I had a bright light around me," the Native American actress said in an interview with Figure/Ground in June 2014.
"My parents told me from birth my life would be hard but it was to make me strong. A bigger purpose is what gave me the strength to keep living. I will win an Oscar."
By then, Upham had already starred in two Oscar-nominated movies, alongside the likes of Meryl Streep and Julia Roberts. Tragically, just four months later, she died after falling 50 metres into a ravine.
Watch: Charles Upham, Misty's father, said that her death was an accident and not a suicide. Story continues after video.
Upham was born on the Blackfeet reservation in Montana, but her family moved when her father Charles won a music scholarship to university. Sexually abused as a young child by someone close to the family, Upham says she began suffering depression and anxiety from the age of eight.
"We were poor, so a doctor was out of the question," she wrote in her journal. "I didn't even know how to express the depression I felt. I just knew that I wanted to die and felt so alone even when surrounded by family. So I lost myself in books and music."
The family moved back to the reservation when Upham was 12, and she found herself victimised by other girls. When she was 13, she was gang-raped, an experience she wrote about in her blog, The Struggles And Triumphs Of A Blackfeet Native With A Dream.