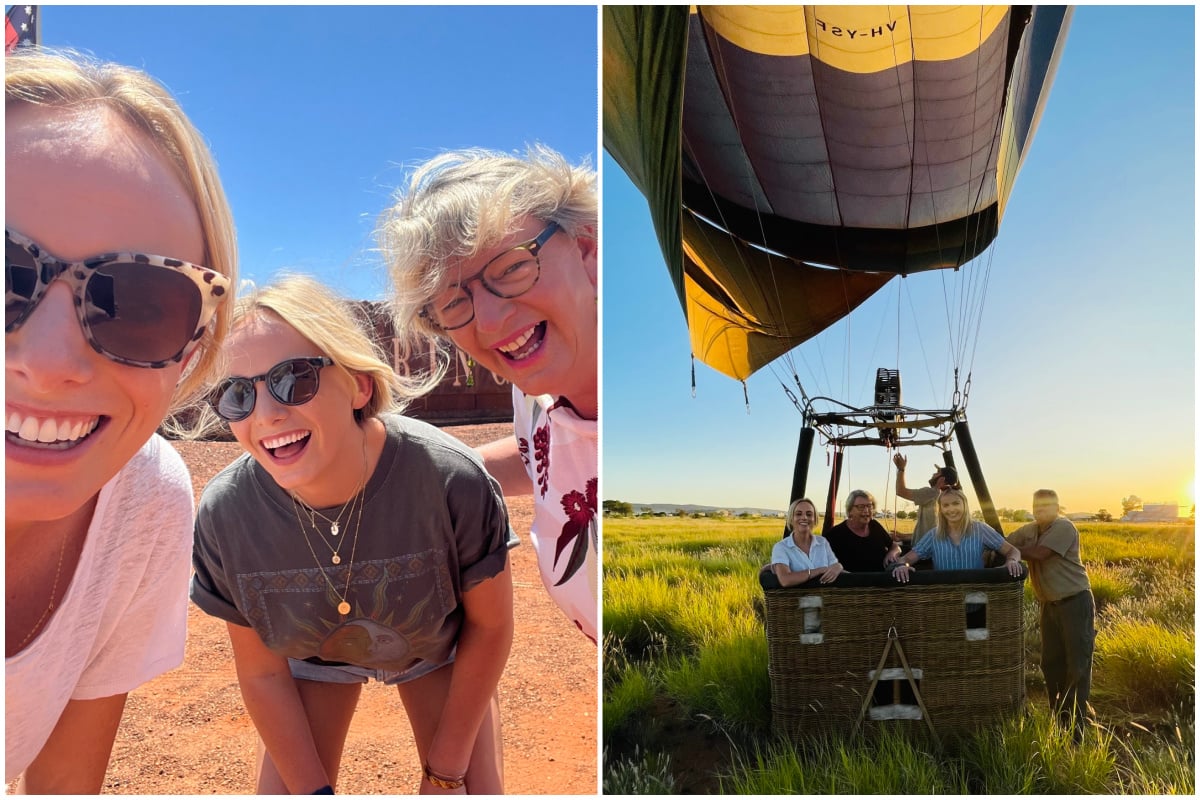 You're not imagining it.
Everyone you speak to is either a) currently on their way to the Northern Territory, b) just returning or c) madly planning a trip and working out the very best itinerary. 
We have written in the past (based on the hilarious 'bit' by comedian Geraldine Hickey) about how in every friendship group there is a personality called The Nicole.
Nicole is the organiser. She likes to read all the reviews of every hotel and dedicates six months of her life to researching a trip before she even buys the ticket. Nicole books the restaurants and once you're there she probably orders the food. She's driving the car. She's messaging you the night before you leave, reminding you to pack good walking shoes but also some sunscreen. When you inevitably forget sunscreen, Nicole. Brought. A. Spare. 
Everyone knows a Nicole.
And if you're reading this, it is likely you are the Nicole. 
Luckily, when we travelled to the Northern Territory recently, we went with our mum - the ultimate Nicole. Her actual name may be Anne, but she has the itinerary. She's up bright and early with her joggers on. She knows exactly where she's headed the moment she walks into a hotel because she's looked at so many photos online, and before you've even put your bags away, she's in the pool. 
The Nicole, of course, is after the seven things you absolutely must do in the Northern Territory. And, sweetie, we got you. 
The Earth Sanctuary
You've flown into Alice Springs (an easy three-hour flight for us from Sydney), and seamlessly rented a car. That night at sunset, you drive the 15 minutes from Alice Springs to the Earth Sanctuary for an experience you can only truly have in the outback: an astronomy tour.