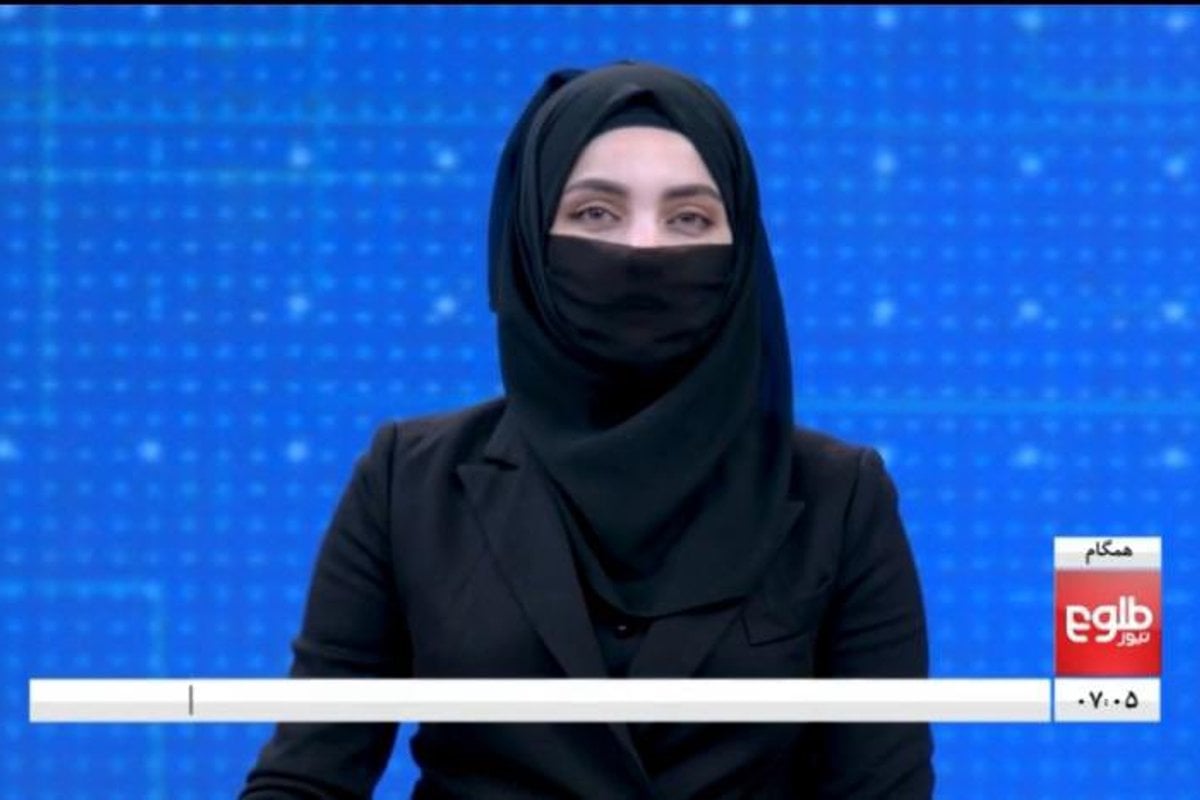 Warning: This post features explicit details of domestic and sexual violence that could be triggering for some readers. 
Watch your child starve to death, or sell one of their kidneys? 
This is just one of the horrific choices faced by Afghan parents as the barbarous grips of the Taliban continues to tighten.
"There are people in Afghanistan who are selling their children on the street to be able to feed the rest of the kids; they are sacrificing one or two children for the rest of the kids," Maria Aziz told Mamamia's news podcast, The Quicky. 
Aziz was 12 years old when she and her family fled Afghanistan as refugees. They arrived to the safety of Australia almost 40 years ago. Now, the Perth-based counsellor is trying to raise funds and do all that she can to assist those left behind and fighting for their basic survival under the regime. 
"Women are forced into prostitution, [they] are sold and bought every day; children [and] uni students are selling their kidneys and body parts to be able to make a living for the rest of the family," said Aziz, who still has contacts on the ground, keeping her abreast of the developments in Afghanistan since the Taliban seized power on August 15 last year. 
Listen to The Quicky on the unthinkable decisions Afghan mothers are having to make. Post continues after. 
Since then, there have been international sanctions, restrained aid and a collapsed economy. Women have been generally prohibited from working, and the country is suffering the effects of devastating drought.
23 million people face acute hunger. 
Aziz told the story of a young man who is studying law at university. He had to sell his kidney because his brothers were killed, and so it became his duty to be the breadwinner for both families - "and there are no jobs or money in the country. [This is what] he had to do to survive."
Speaking with Wall Street Journal (WSJ) podcast, The Journal, WSJ foreign correspondent Sune Rasmussen said that flyers advertising the buying and selling of kidneys are stuck on lamp posts and walls in the western Afghan city of Herat. 
"There are kidney brokers in Herat that will distribute their business cards. It's on social media. It's an open secret basically," said Rasmussen.
But organ harvesting is just one aspect of the tragic reality of post-Taliban life in Afghanistan.
American Payvand Sayedali has lived in Afghanistan for the past decade. She consults NGOs on education, health and human rights.
"There's a lot of sadness. Suicide rates for girls are through the roof. Women are even burning themselves as a suicide methodology and as a way to go out making a statement... That's much more trackable, and that rate has increased as well," Seyedali told ABC News America.