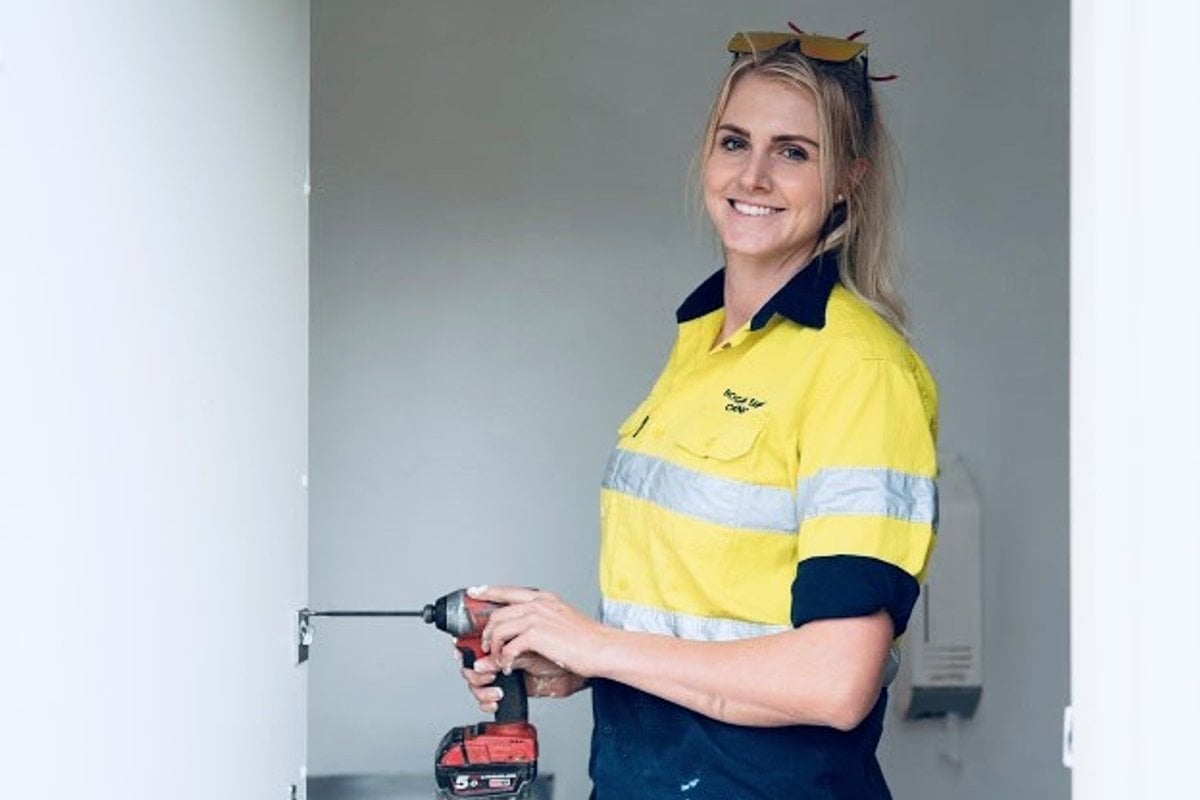 I was never cut out for an office job. 
I grew up on a farm with three brothers and loved helping dad fix things in the shed. 
As a kid, I was always making, fixing or changing things, but it never occurred to me that building, or carpentry, could be a viable career option for a woman. 
Watch: When I grow up I want to be... Post continues below. 
This all changed in my early 20s when I worked for my brother in his carpet laying business. 
It was physical, rewarding and gave me a great sense of achievement. That's when I decided I wanted a career on the tools and started studying a Certificate III in Carpentry. 
It took six years to complete, in between having babies and raising two young kids, but it's the best decision I've ever made. 
So here is some advice for other young women looking to start an apprenticeship in trade-based work to hopefully make your transition a little easier.
Stereotypes shouldn't define you
There's no doubt that stereotypes are a barrier for women wanting to enter the industry. 
I've seen and heard it all. Women aren't strong enough. Women don't perform as well as men in traditional trades. Women are better suited to being teachers or nurses or working in an office. These very specific ideas about gender are ingrained from an early age.
Then there's the fact that some workplace cultures can be non-inclusive, traditionally masculine or 'blokey', and there may be biases against recruiting women, which can be intimidating for a young woman starting out in the industry.
I've used the male toilets on building sites (if there are toilets!). I've worn ill-fitting uniforms made for male bodies. I've hidden my pregnancies for as long as possible while trying hard to keep up with the physical demands of the job. I've spent countless hours at the gym working on my physical strength, so I don't have to rely on my teammates to do the heavy lifting for me. 
But I haven't let any of that stop me from being confident and proud of what I'm doing. I love being a builder, and I think my response to people has even helped to change their attitudes.