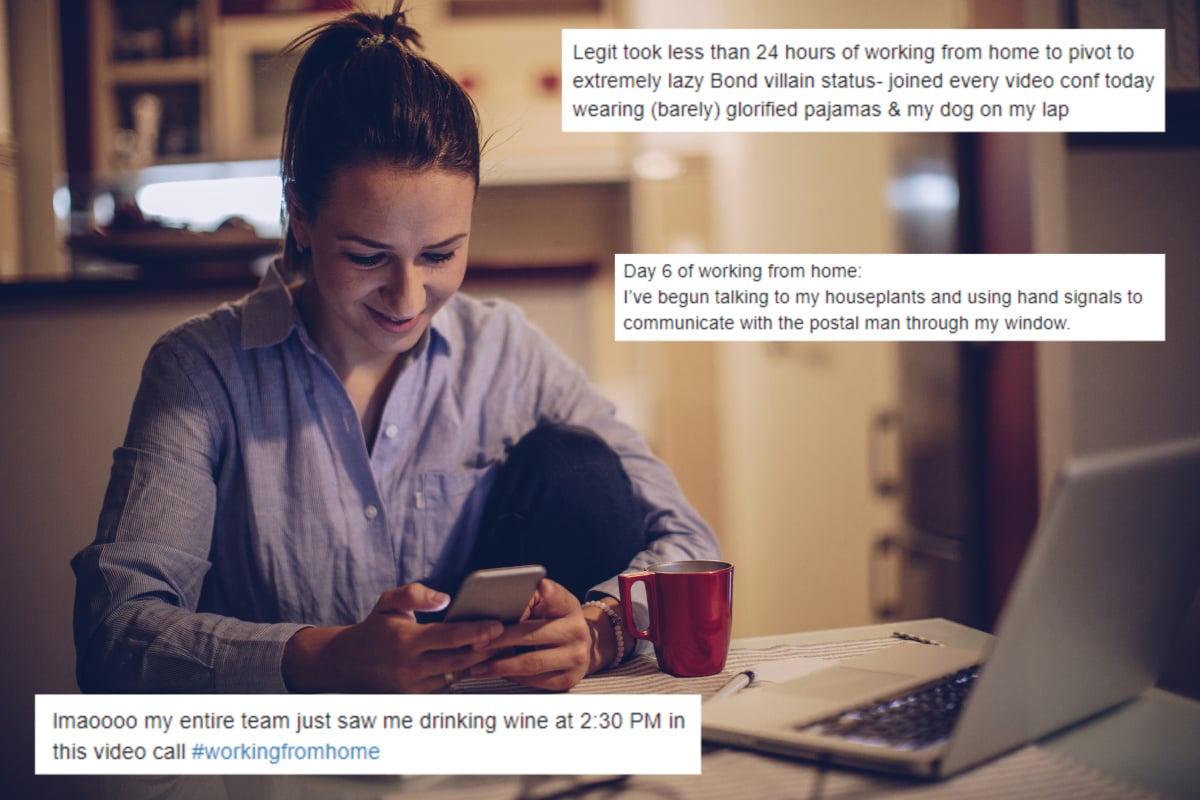 As the coronavirus infection rate increases, many companies around Australia (and the world) have decided it's better to be safe than sorry. Meaning, lots of people in desk jobs have been advised to work from home.
While for some, hibernating for the foreseeable future seems rather appealing (hello, lunchtime Netflix and bed), others will be dreading the less-social weeks ahead.
Our very own Claire Murphy breaks down your most answered questions about COVID-19. Post continues below.

Though there's a lot of doubt and uncertainty at the moment, one thing is for sure: we need things that will cheer us up.
So to get you even more excited, or slightly less concerned, about your new office, here are 20 of the best tweets and memes that perfectly summarise what it's like working from home during the COVID-19 pandemic.
Me working from home when my office closes… pic.twitter.com/wTah3gTKlW

— PAPER⁷ Magazine (@papermagazine) March 12, 2020
Those about to embark on the glorious journey working from home. Comfort first, pants optional. Keep a towel hanging nearby. If it's winter, keep the towel next to a heater. When Uber eats or amazon are at the front door, it's a quick cover and answer, no scrambling for pants! pic.twitter.com/aSdv9v5vB2

— Ben Verschaeren (@0xBennyV) March 13, 2020