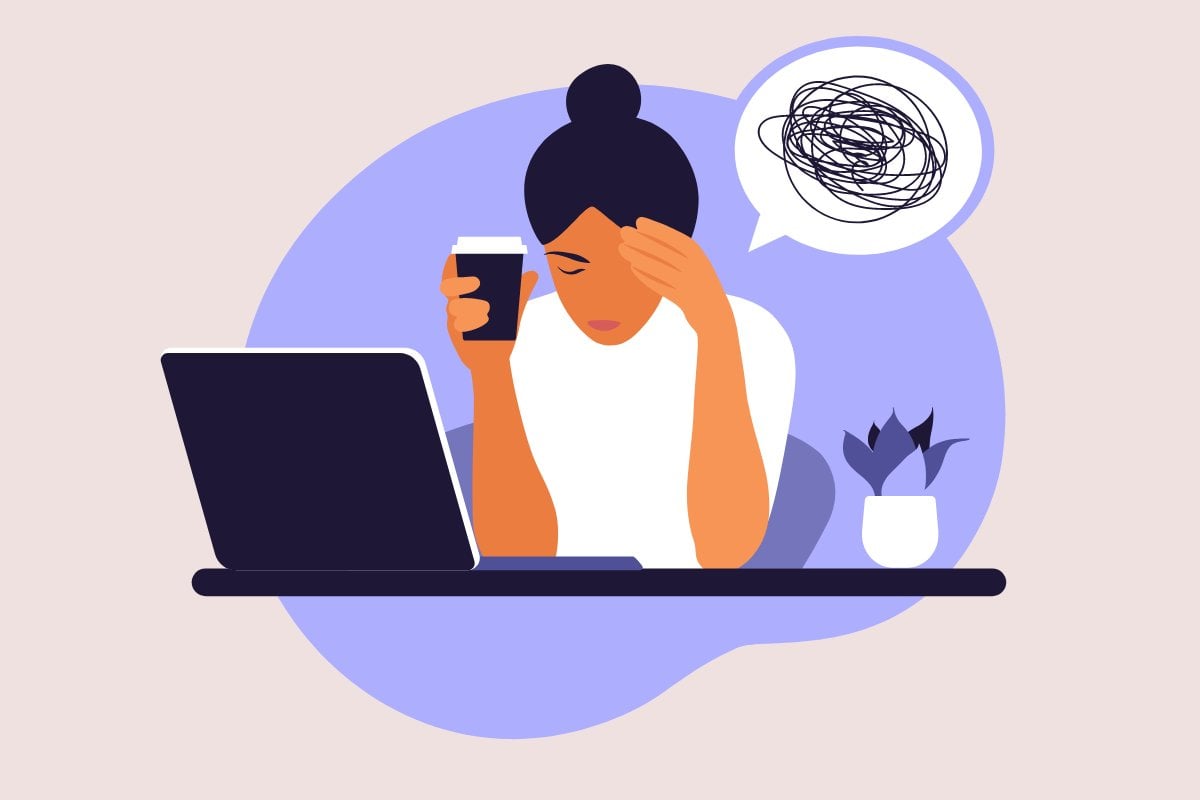 In July 2017, I took a two-week holiday from my leadership position in a top-tier consulting company. Little did I know that would be my last day in a corporate role. 
Fast forward three years and I was still struggling to regain my physical and mental health. 
This is a story of how devastating burnout can really be.
While you're here, watch the Mamamia team open up about the last time they cried in the workplace. Post continues after video.
To really understand the story of my burnout, we have to travel back to years before I really noticed and took action. 
I always seemed to have boundless energy. I was a high-achiever, highly motivated, and I cared deeply. Add in some people pleasing and perfectionist tendencies and you have a winning combination... for burnout, that is.  
I now know these are all classic indicators of the type of person who tends towards burnout, and didn't I just fit that profile completely.
All of these traits kept me succeeding in my career. It's an employer's dream to have someone willing to put the job and the welfare of others before their own health and happiness, but looking back, this is not a great strategy long term to enjoy a long and fruitful life.
The year before burnout was brutal. Burnout is by-and-large a hidden illness, and true to form, I kept the worst of what I was feeling hidden from those around me. 
An outside view would be that I was killing it and consistently received promotions and praise for a job well done. But my world was shrinking down to just work and home. I was frequently so exhausted I would flop into bed after work, missing meals and family time, desperately trying to recover for the next hectic day in the office.