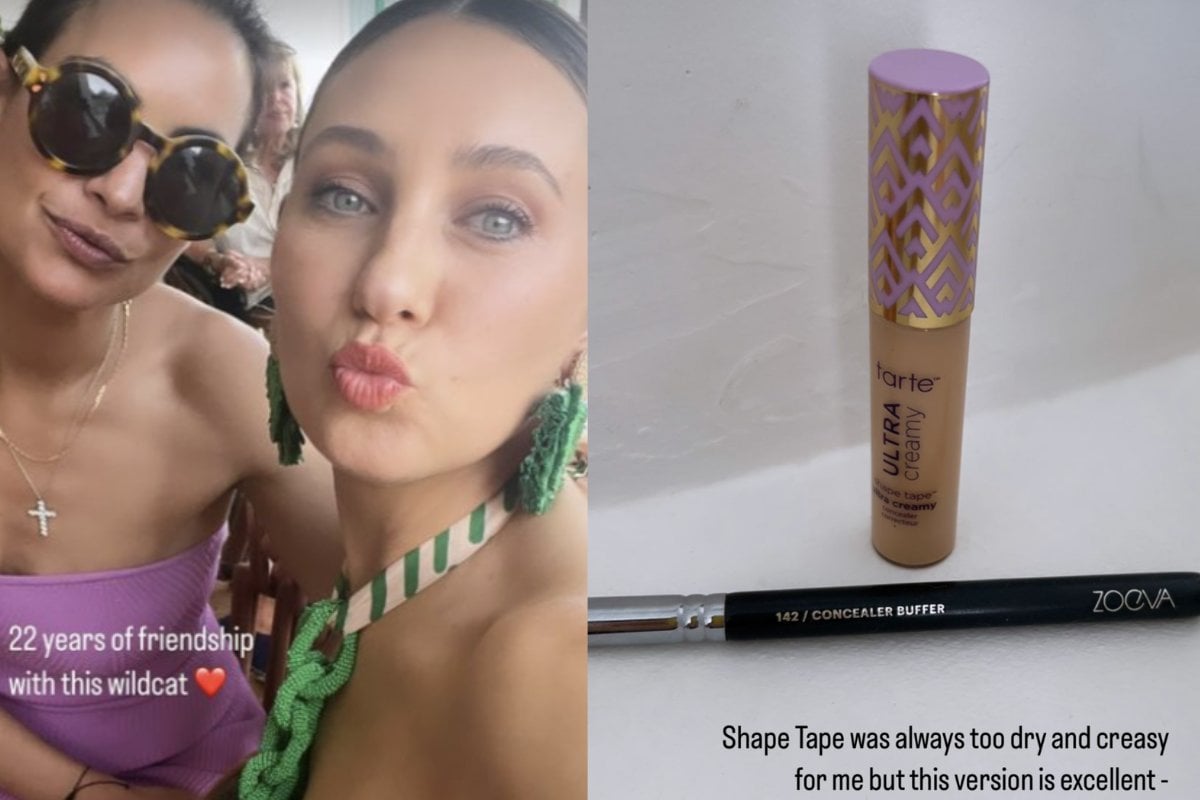 We know, we know. 
We've just posted a whole article on Zoë Foster-Blake's holiday wardrobe, and now we're talking about the makeup products she packed.
Obviously we don't *just* write about Zoë Foster-Blake and her fabulous holiday, you guys. Come on. We also write about her love life with Hamish Blake and how she runs her business.
But in all seriousness, we couldn't not talk about her most useful holiday makeup recommendations, could we? Goodness. Would be silly not to. Borderline irresponsible.
Because if you're anything like us, when you're packing makeup for a holiday, things can get a little weird. You spend a ludicrous amount of hours fretting about what to take, before finally deciding on 'the essentials' - such as a small pot of glitter (?), purple blush (??), and an eyeshadow palette you've never used (???). You know, JUST IN CASE.
And since everyone is apparently in Europe right now, it seems like a very good idea to look at what kind of makeup a seasoned beauty expert like Zoë actually wears and recommends.
Watch: Zoë shares how her makeup routine has changed since having kids. Post continues below.
So, a little bit of quiet please. A bit of hush at the back.
Below, we've broken down the exact five makeup products Zoë Foster-Blake recommends for travelling.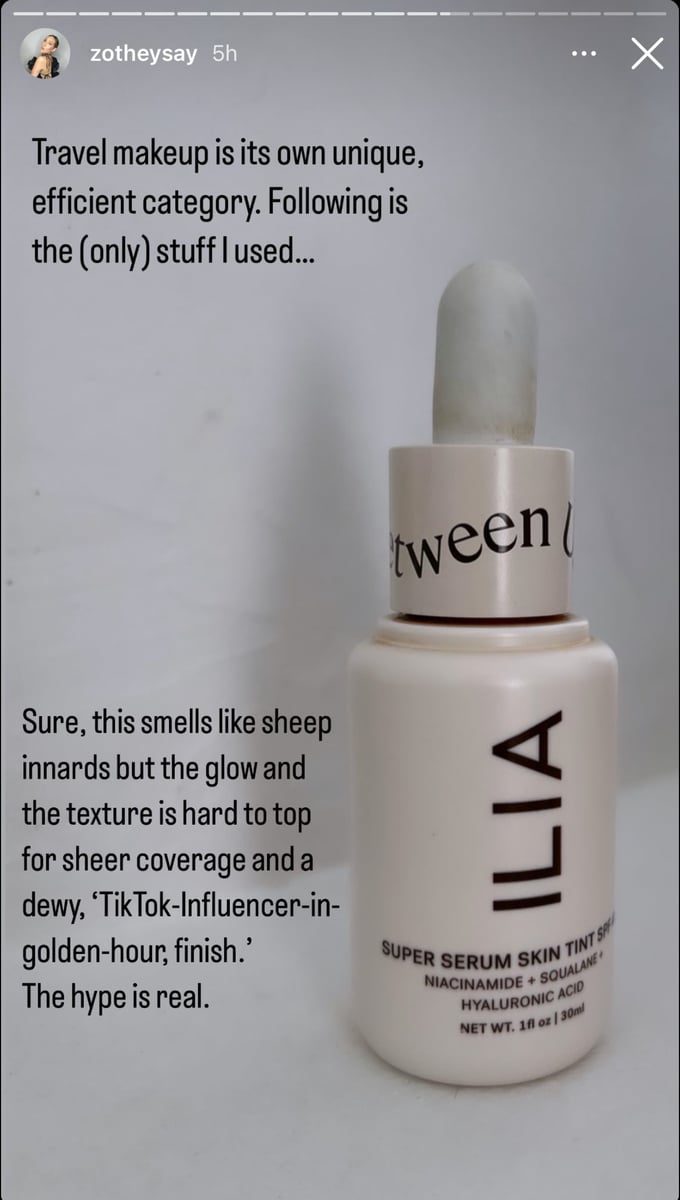 Instagram/@zotheysay