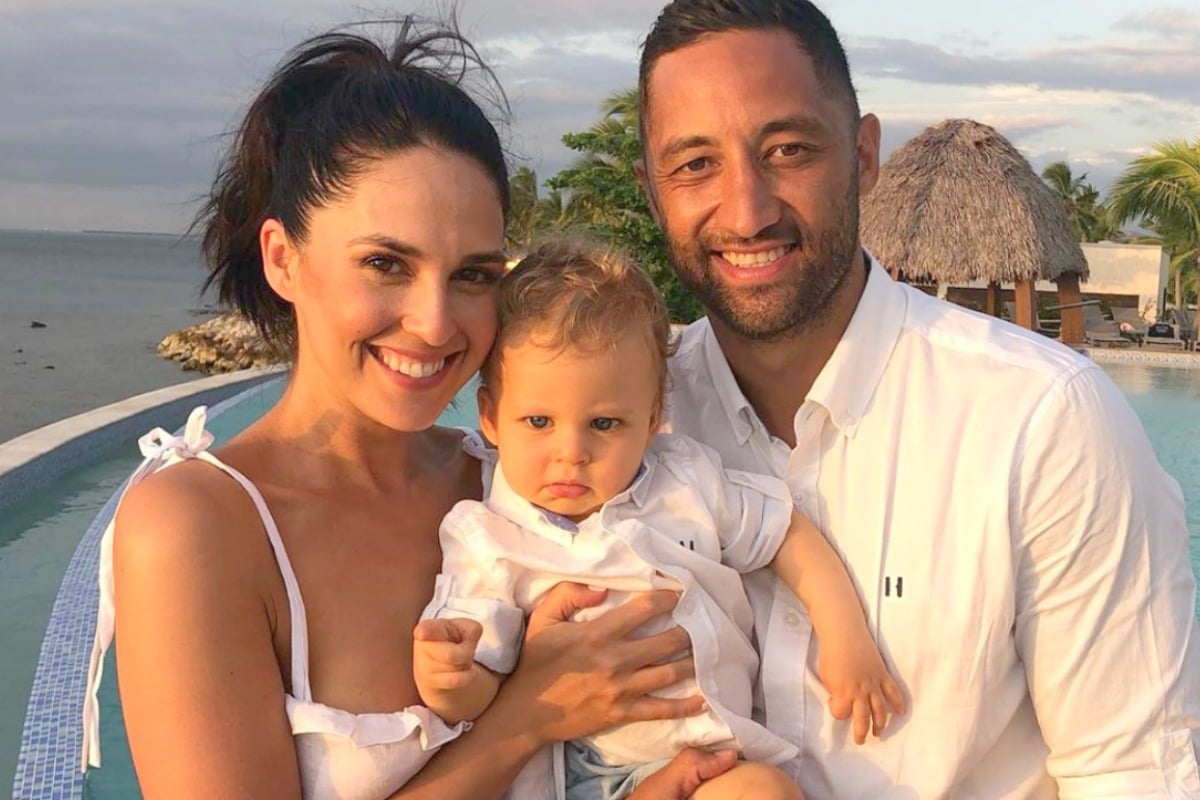 The battle between parents and kids over screen time can be epic, but it's one battle which Zoe Marshall, co-host of Mamamia's parenting podcast, The Baby Bubble, has a pretty solid position on – especially when it comes to one show.
Marshall, 32, who co-hosts the podcast with Sean Szeps, shares 10-month-old Fox with NRL player husband Benji Marshall. She admitted on the most recent episode that the kind of parent she thought she would be has evolved since she had her son.
LISTEN: Zoe talks about Peppa Pig and screen time on Mamamia's latest podcast for new parents, The Baby Bubble.
"We all have these ideas of who we are going to be as parents before we have a baby," she told Szeps, who has 16-month-old twins Stella and Cooper with husband, Josh.
Apart from practising attachment parenting, she explained, before having her son, she planned to "co-sleep… wear a sling and be barefoot." She was also determined to limit technology.
"No screens, no shortcuts, no routine," she said. But the reality of being a parent meant Marshall's approach needed to change.
"So I definitely have the routine, it's pretty hardcore, I stick to it like it's the air I breathe," she admitted to Szeps. However, her attitude to technology has changed.
"So, we watch a lot of TV, Benji and I. Like, it's my happy place. Netflix, Real Housewives – I do it all, I have no shame," Marshall told her co-host. "I can watch docos, I can watch the sh*ttiest shows on tv."
What does that mean for baby Fox and the "no screens" plan?