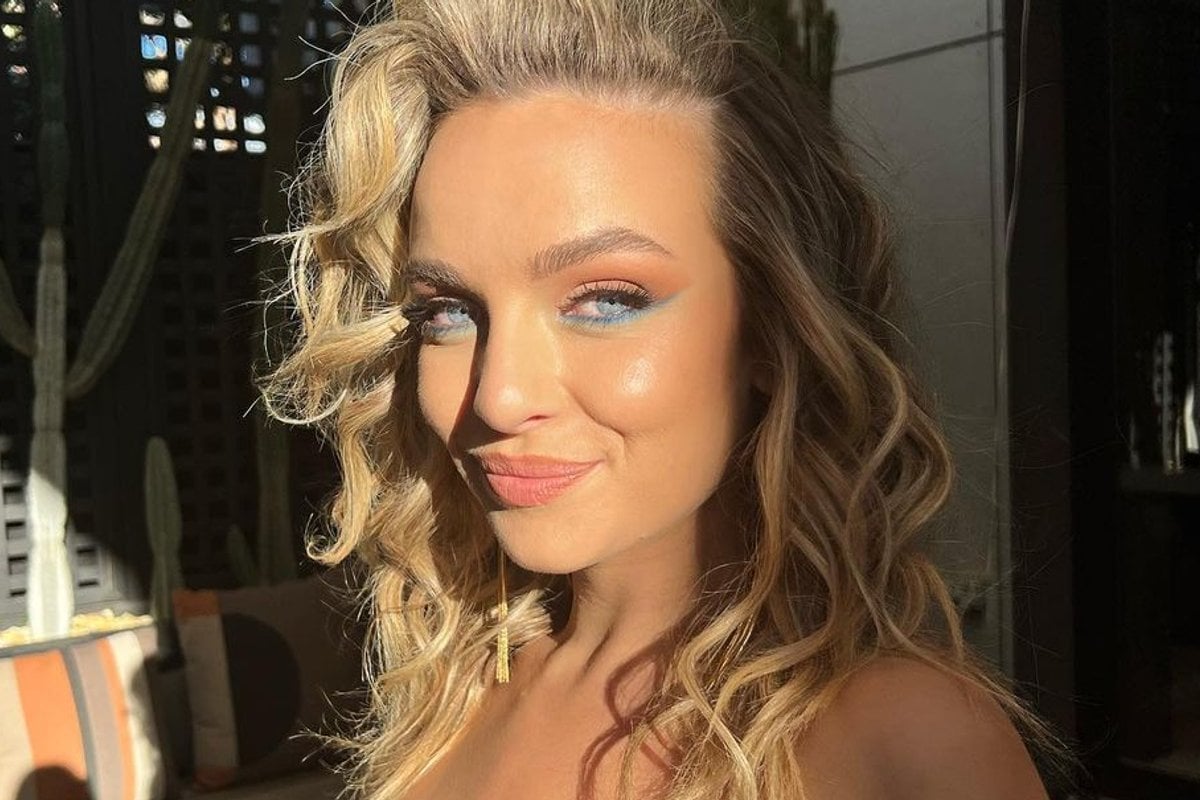 2022 has been Abbie Chatfield's biggest year yet.
In this year alone, the former Bachelor contestant has landed her own weeknight radio show, started a size-inclusive fashion brand, pitched a TV show for Channel 10's pilot week, and will now appear as a judge on The Masked Singer Australia.
Yep, quite a lot of success for someone who was once labelled a reality TV villain. 
"It was definitely a shock [to get The Masked Singer gig] but I don't really allow myself to get excited about things until the contract is signed or we're on set," Abbie told Mamamia's daily entertainment podcast, The Spill.
The role, alongside Mel B, Chrissie Swan and Dave Hughes, was only confirmed just before the Logies, making the night - which was also Abbie's first Logies - extra special.
As you'd expect, there's a lot of prep that goes into getting ready for an awards show - there's choosing an outfit, shoes and accessories, followed by hours of hair and makeup.
After the mad rush of getting ready, Abbie realised she had not one decent photo of herself.
"I had a borderline tantrum because I'd spent five hours getting ready and I [didn't] have a photo of myself," she told Laura Brodnik, co-host of The Spill. 
It might sound like something minor, but as Abbie explained, it really threw her off.