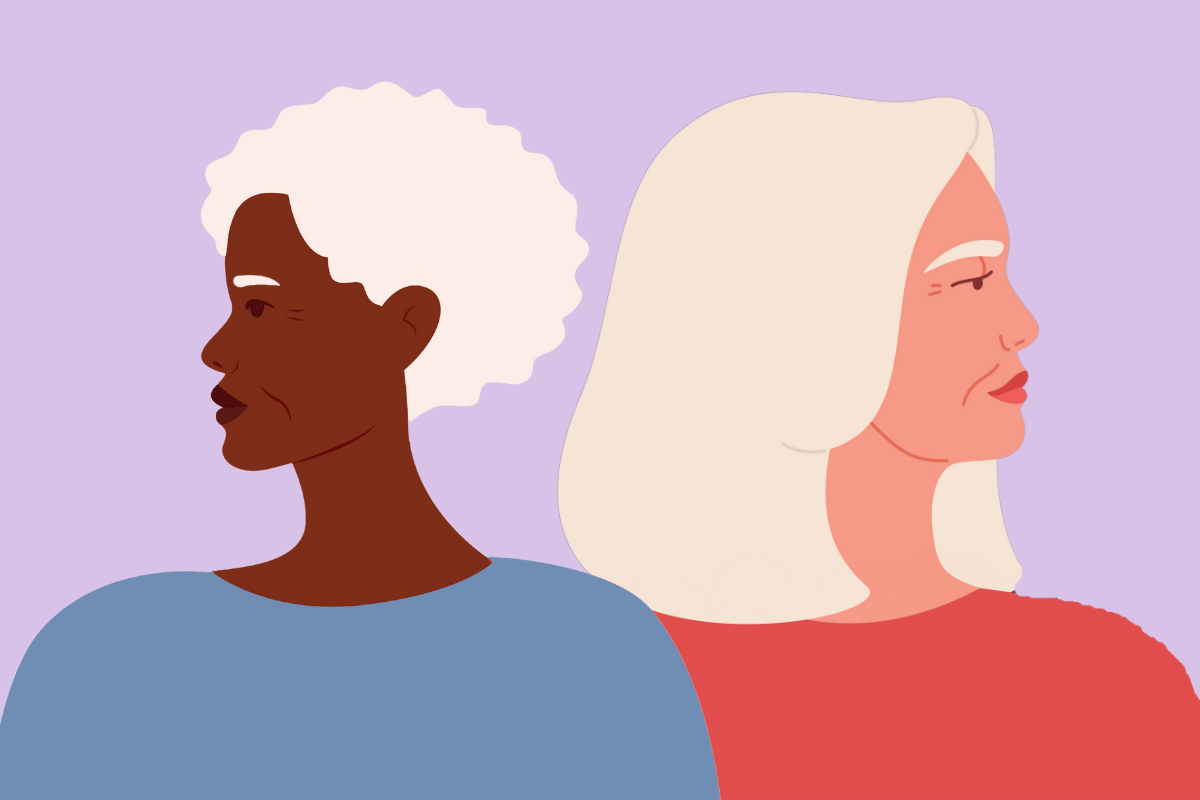 Whether it's in the workplace, amongst the medical and healthcare sectors, during everyday life or even in motherhood, experiences of ageism is something many people face. 
Ageism essentially refers to the act of stereotyping and discriminating solely due to one's age. It also stems from negative attitudes and ideas on what it means to be older. Ageism continues to run rife in our day-to-day lives, says Dr Sue Ferguson, an Honorary Associate Lecturer in the Department of Psychology at Macquarie University in Sydney.
"Much research illustrates a clear and direct impact on the cognition of older adults, when these negative stereotypes are seen as facts in their mind," Dr Sue tells Mamamia.
"Cultures where ageism is more prevalent often have a decreased life longevity as well. Not to mention the intersection between ageism and sexism can be a challenge for middle to older aged women especially."
Watch: Paulina Porizkova on ageism. Post continues below.
As someone whose research is in geropsychology (the psychology of older adulthood), Dr Sue has seen firsthand the impact this sort of typecasting can have. 
"One key consequence can be the internalisation of ageism. It's when a person gets so used to society's ageist attitudes and the assumptions against older people, they then take that on and apply it to themselves. And that can make you feel crap," she says.
So, to shine light on this issue, 23 women shared their experiences with Mamamia on the times they have felt discriminated against solely because of their age. 
Read on to hear their stories.
"I work with a lot of older men: there is barely an older woman in sight and I think that speaks volumes. I literally look around sometimes, and think where are they?!"
"The fact I am medically referred to as a 'geriatric mother' simply for having a baby over 35 is a bit messed up."
Listen to Mamamia's podcast Get Me Pregnant: "I'm single at 35 and having a baby alone." Post continues after audio.
"As for my job, I've been a trained doula. After 20 years of being on call 24/7 for supporting births, I was happy to hand over the reins to the younger doulas with more energy. That was until I saw huge gaps in the way some of the younger ones were working with women, often a lack of empathy and more about getting the job done. When I approached these conversations tentatively, I was met with a lot of resistance and I felt iced out."