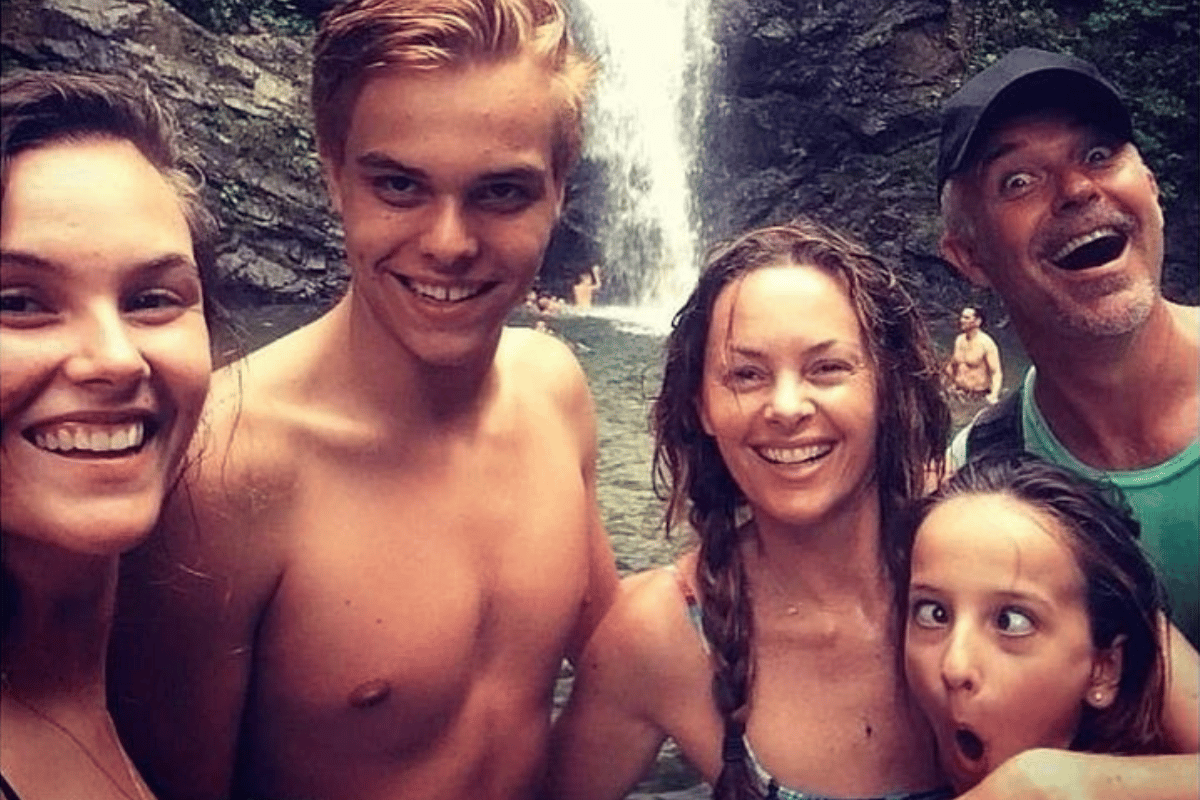 For many years, author Alison Daddo's life revolved around her kids. But as her three children with actor husband Cameron Daddo - Lotus, River and Bodhi - became adults, everything changed.
"My favourite job [as a mum] was no longer a job - I was made redundant," the former supermodel tells Mia Freedman on Mamamia's No Filter.
"I still really find it hard. I loved my years of being with the kids when they were younger and I loved being a stay at home mum. So I'm still working through this phase, but I'm also feeling so much more energy and like I have a second lease on life, because I'm through the other side."
Watch: Alison and Cameron talk about their relationship on Studio 10. Post continues below. 
While initially she felt as if she never wanted her kids to leave home, Alison says she enjoys the freedom of a little more space.
"For a long time, it felt like I was going to be mourning for the rest of my life," she recalls.
"When the kids would go out on a Friday or Saturday night, I would feel so sad they weren't at home having dinner with me, but now I'm actually excited. So I'm feeling this shift, which is really good."
Before Alison made this emotional shift, she had to work through a range of emotions that came with 'letting go' of her teenagers, which she admits was sometimes 'heartbreaking'.
"River was very much a mama's boy for a long time. When Bodhi was born six years after River, I would attempt to still make time for him, but he was at school and he soon became his own little fellow. I remember that shift of independence, even then. 
"He kept a lot of things to himself unless he was cooking in the kitchen... then little bits of information would dribble out. But I remember those moments of feeling that he was stepping even further away from me until there was no news coming at all and the physical affection was gone. I would go to hug him, and his body would stiffen and recoil.