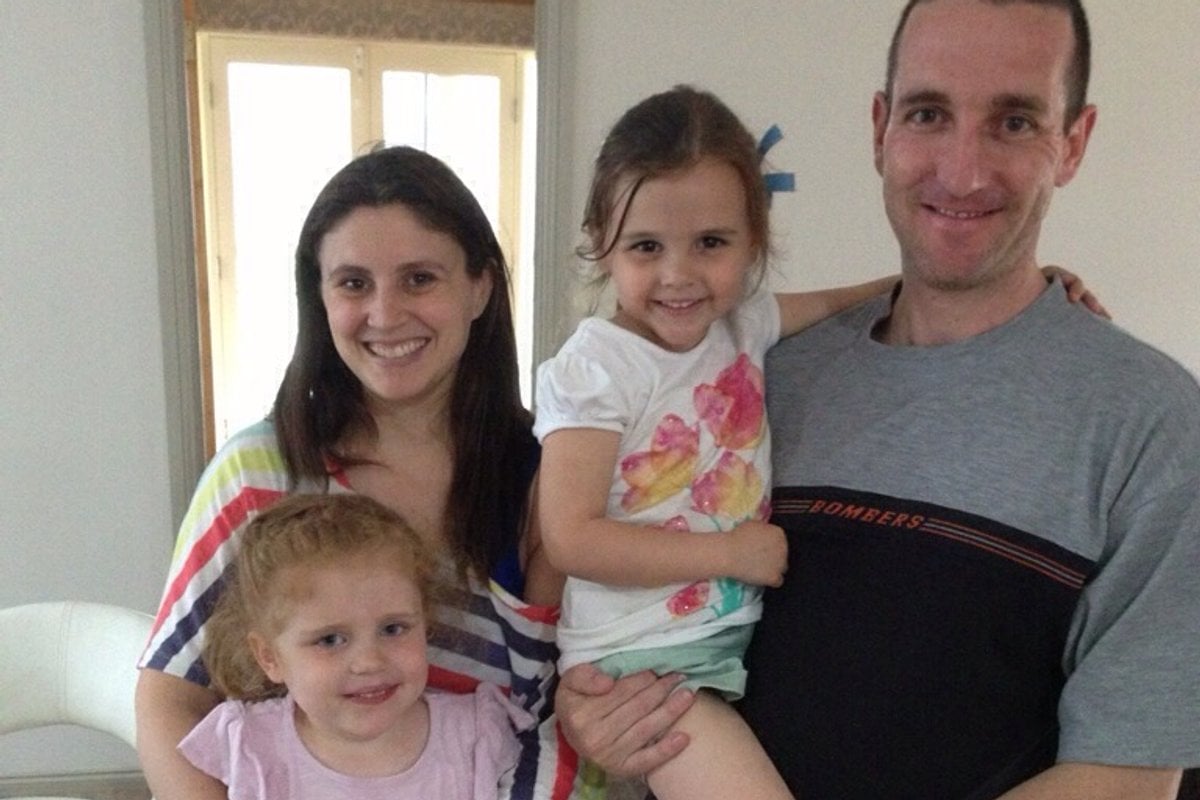 Most women don't look like the mums sitting on the front of Mother's Day cards. Today, Mamamia celebrates all kinds of mums. For more stories about the reality of motherhood, check out Mamamia's Mother's Day hub page. 

Mellissa is a busy working mum of two teenage girls, Amelia, 15, and Matilda, 13. While the girls are both autistic, Mellissa says they couldn't be more different. She spoke to Mamamia to share her experience as a parent for World Autism Awareness Day on April 2, 2022.
Mellissa's eldest daughter, Amelia, was initially diagnosed as autistic when she was 10 years old. Mellissa and her husband Duane always thought she was different as she struggled with certain milestones.
"From a young age, Amelia had issues with walking and was very emotional," Melissa told Mamamia.
"She was sensitive to noise and got overwhelmed easily. She struggled with school but she wasn't shy, rather she was a real chatterbox. We often said that the problem wasn't getting Amelia to speak, but getting her to stop!"
Watch: Kathy Lette on parenting autistic children. Post continues below.
At school, Amelia was unhelpfully labelled as a 'difficult kid' and as Mellissa and Duane spent so much time seeing the teacher, they soon became known as 'difficult parents' too.
"Mainstream school is not geared for autistic kids which is why they are called 'difficult', 'disruptive', or in Amelia's case, 'manipulative'. The trouble was, we just didn't know how to help her because she didn't conform. But once we were told that Amelia was autistic, it all made sense. 
"I appreciate some people don't like labels, but we found that with the label of autism, Amelia understood she was different and that was okay. It also brought about understanding and funding from NDIS that allowed us to better support and encourage Amelia's needs and interests."
Something else that really helped Mellissa and Amelia in those early days was connecting with the Yellow Ladybugs, a non-government organisation that celebrates all autistic individuals. It was started by Katie Koullas, a mum of an autistic girl who wanted to throw a party for all the autistic girls who regularly missed out on birthday invites at school.