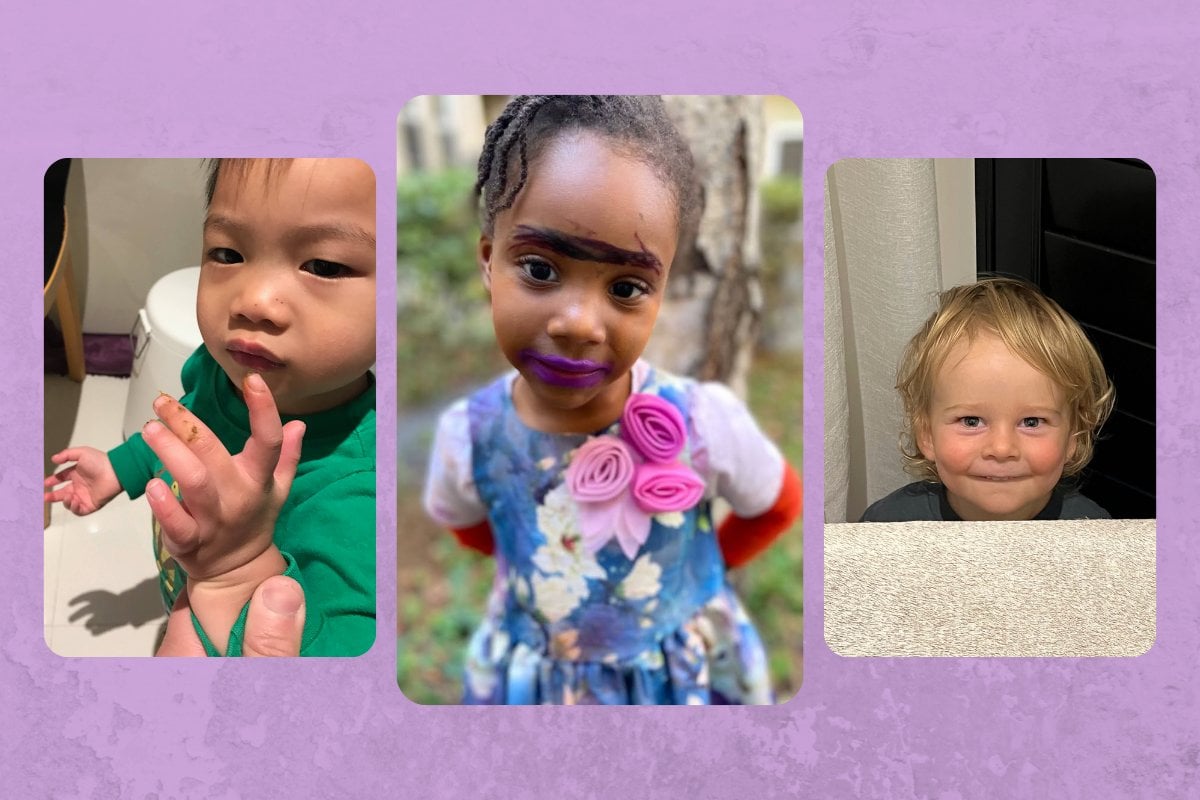 Whenever I'm with other parents, the incredibly chaotic parenting moments and disaster stories that are shared between us make us laugh so hard we have tears in our eyes.         
And sometimes... my jaw drops. 
That's where Bonds Baby Cover can soften the blow. Now, it's not an actual insurance policy (just a very fun name!), but a new loyalty program here for new and expecting parents.
'Cos boy, don't we all need it, particularly in that first year of parenthood.
Bonds knows being a parent can be a testing task for any newbie, where any help to ease the whirlwind of nurturing new life in the first 12 months is welcomed with outstretched arms.
Bonds Baby Cover is free to sign up to, where parents can "make a claim" (submit their chaotic parenting stories involving their little ones) and receive member benefits and discounts on Bonds for 12 months (duration of your "policy"!). Did we mention there's a complimentary Bonds baby product involved when you make your next online purchase?
Bonds Baby Cover basically wants to reward new parents year-round for whatever unsuspecting surprises the little ones bring. Think natural disasters (explosions of your kids' bodily fluids that you never thought you'd be dealing with in your wildest dreams); vandalism (wilful damage caused by crayons, mushed food, makeup, finger-painting); and accidental damage (well, accidental-probably-on-purpose damage caused by your kids, like broken family heirlooms and keepsakes. This is exactly why we can't have nice things!).
Parents who sign up to the loyalty program can access a whole bunch of benefits: 10-30 per cent off all year round, discounts on new Wondersleep range (approved by Red Nose for safe sleep), free shipping, VIP (Very Important Parent) early access to new launches.
And of course, your free Bonds product – but you might even be the more deserving of the gift for getting through the first year of parenthood, no?
To celebrate the launch of the Bonds Baby Cover 'poo-licy', I asked the other new parents in my circle: what are your most chaotic parenting stories? The tales that are now seared into your brain and earmarked to bring up at your child's 18th, 21st and milestone events thereafter?
Here's my own first, and 7 more stories from other parents. Strap in for some storytelling.
Noa.
Both my kids, Nia and Noa, are obsessed with telephones. As in, the old school landline ones we all used to have at home growing up decades ago. Whenever we stay in hotels, the first thing they both do after they walk into the hotel room, is beeline straight to the phones. They pick it up, babble into the receiver, hang up, and repeat. We usually pull out the cord because they call reception so often!