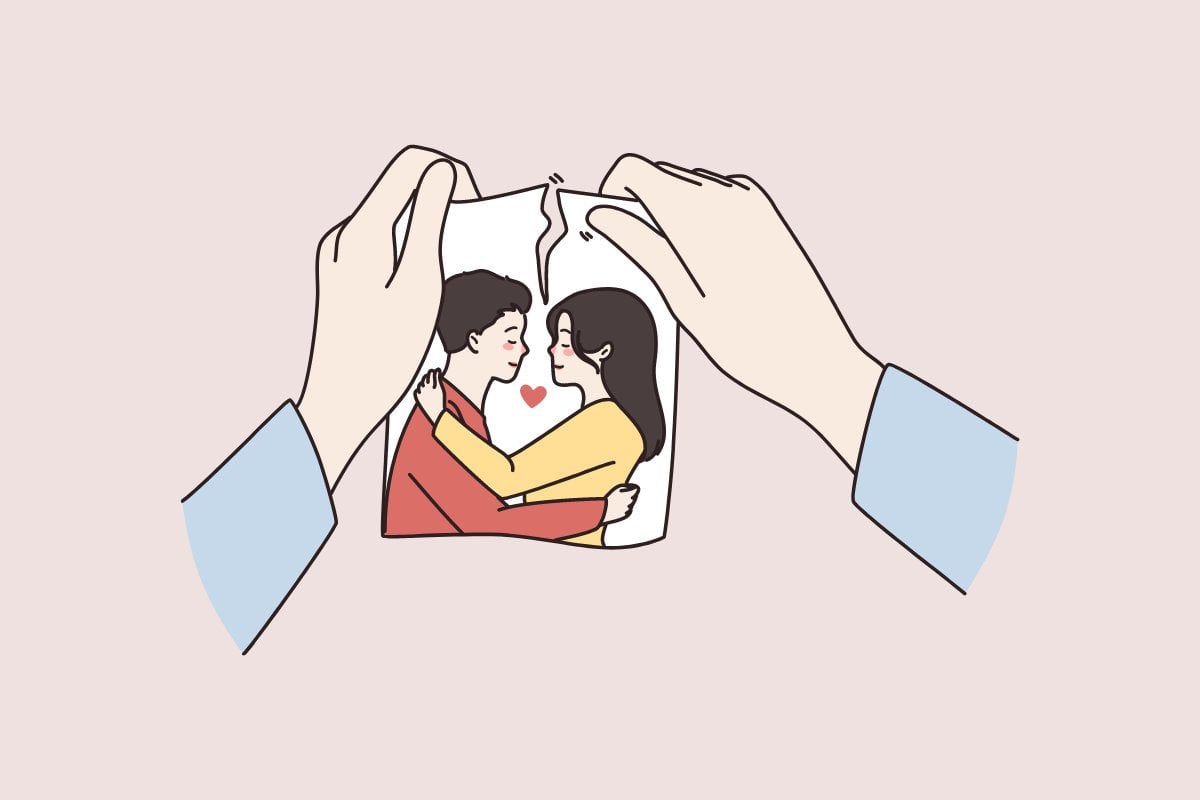 They say the course of true love never runs smooth... but in some cases, it runs downright messy.
That's one of the main takeaways from our new TV obsession, Conversations with Friends – based on the best-selling novel of the same name by Normal People author Sally Rooney.
The series, which is set in Dublin, centres on college students and former girlfriends Frances (Alison Oliver) and Bobbi (Sasha Lane) who are befriended by a successful writer named Melissa (Jemima Kirke) and her moderately successful actor husband Nick (Joe Alwyn).
The romantic lives of these four characters become increasingly complicated and intertwined as Frances begins spending more time with the handsome Nick and Bobbi and Melissa begin to grow closer.
So, in honour of our new Conversations with Friends obsession, we thought we'd take a look at 13 of the messiest, most complicated love stories, and how they ended.
Here's what the Mamamia community had to say.
"Our first date was six weeks long."
"I met my last long-term boyfriend at my leaving drinks in London the day before I moved to Sydney. 
"He ended up flying 10,000 miles for our first date... which was six weeks long. Then we had a very long-distance relationship for a year before we eventually began living in the same country." - Polly
"I was a fan of his band."
"I started off as a fan of my boyfriend before we even started dating... I loved his band and saw them play again and again for years before we started dating. 
"Then, in the early days of our relationship he was meeting my grandma for the first time and one of his songs went off as my ringtone. I hastily changed it after that." - Emmeline
"I met my husband when we were dating each other friends."
"I met my husband when we were dating each other friends.He and I got close because our partners were friends, and it was purely platonic. We didn't realise we had a thing for each other at first. 
"Then we both ended up single within the same month and drove past each other randomly. We then wound our windows down and arranged to catch up on Friday. By Sunday we had said 'I love you', we were then engaged three months later and married one year to the day of that catch-up.