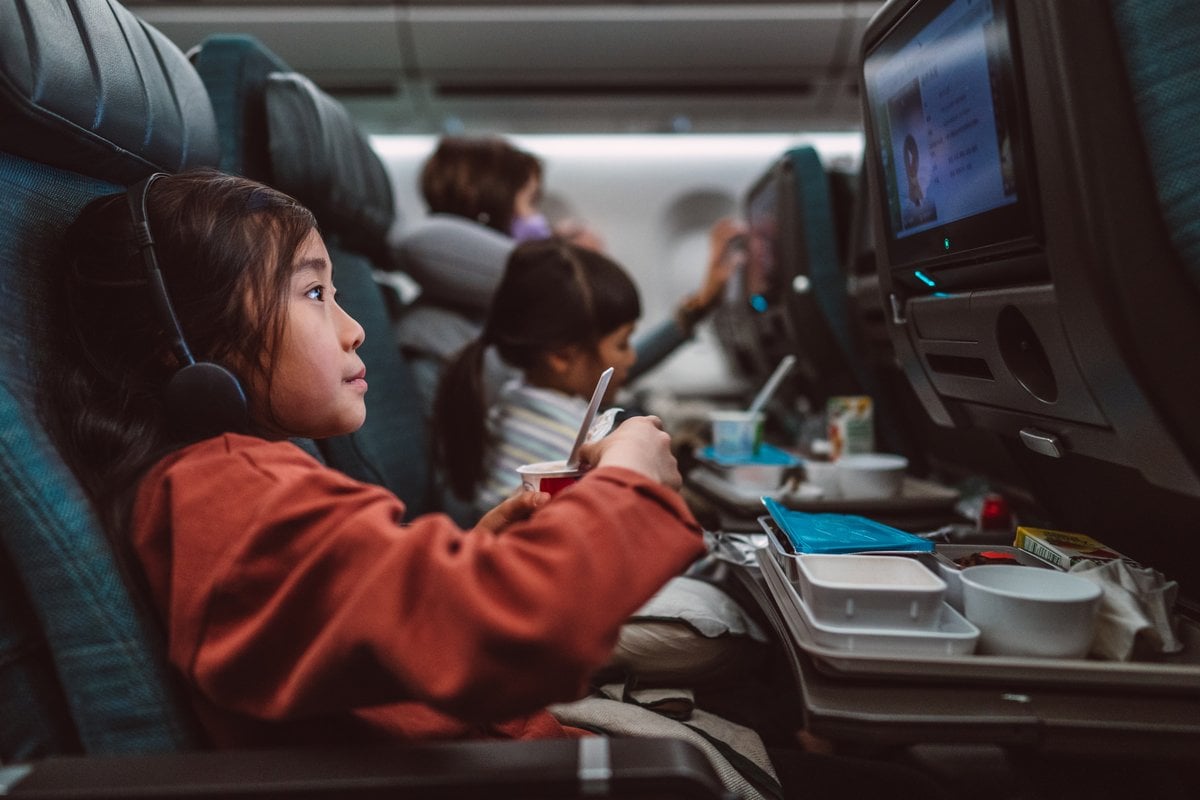 In Mamamia's Parenting Hacks series, real women share their tips and tricks on everything from meal prep to organisation to nailing the morning routine.
This week, we look at the best travel hacks for families.
As many parents excitedly book their first post-COVID family holidays after two years of uncertainty and lockdowns, it's never been a better time to round up some of the best hacks for travelling with kids. 
On last week's episode of This Glorious Mess, hosts Leigh Campbell and Tegan Natoli shared their top tips for holidaying with kids. 
Plus, we sourced even more hacks from our Mamamia Family community.
Watch: Holidays with kids? What's Up Mums has some fun tips to keep you happy. Post continues below.
Whether you want to fly overseas or take a road trip, here are the 15 best hacks for safe and happy travelling with the family in tow.
1. Start with an itinerary.
"Have a loose and flexible itinerary so that you know you have time to do the things you really want to do. Post-COVID, it has become so much more important to book as well and if you don't book, then you might miss out. Have some activities planned, but don't get upset if you don't stick to the itinerary perfectly." - Tegan.
2. Source an inflatable footrest.
"I've just purchased a Plane Pal so my son can lay flat and not down across me." - Leigh
"We used a Plane Pal when we flew to the UK when my son was about ages four to six and it worked brilliantly to raise his legs up from the floor and make him more comfy. However, some airlines don't allow them, so check with your carrier before you fly." - Laura 
"Buy a Plane Pal! It's 100 per cent worth it. The cheaper ones available on eBay are fine too. I found them to be a lifesaver, especially for long haul travel." - Cliona.
3. Research kid friendly restaurants and cafes.
"We're off to Noosa soon and there are a million blogs online that recommend great places to eat as a family. They take out the work of finding them yourselves and will tell you where has good food for kids, play areas, etc. It's worth taking a bit of time to do some research and make a list of places you want to eat." - Tegan.
4. Order groceries to arrive on your first day.
"This only applies if you're staying in a house, self-catering apartment or Airbnb, but I cannot recommend enough that you pre-book a grocery delivery to arrive just after you do. That means you don't have to pack all the nappies or the snacks, or rush to the shops as soon as you arrive and the kids are hungry. It's so much easier and less stress!" - Tegan.