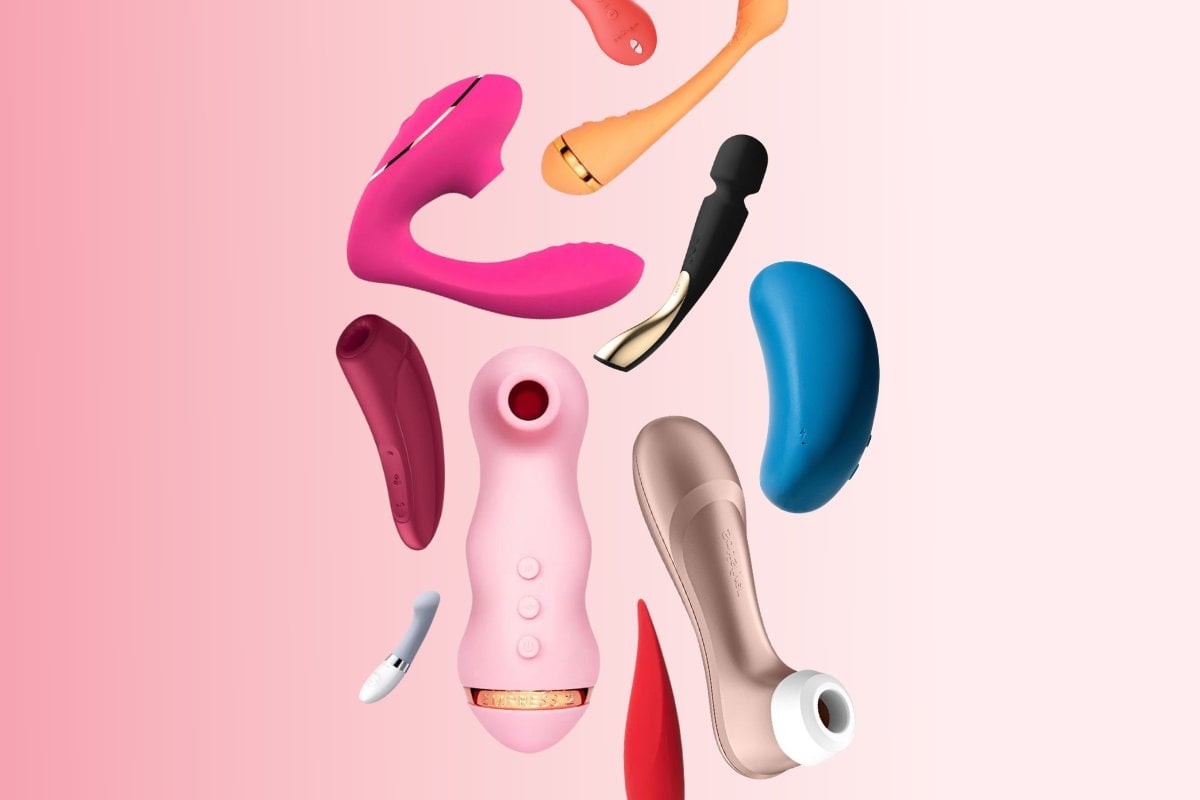 Sex toys. Boy, do we love 'em. 
Whether you're looking for a quick way to get off, an intense encounter with a partner or a romantic night to yourself, it's almost always guaranteed that there's a handy and reliable friend sitting in your bedside drawer.
Research shows us that now more than ever, women are leaning into the wonderful, wild world of sex toys. The days filled with anxiety while shopping for our very own vibrator or dildo in store are long gone – and we are so thankful for that. 
However, if you're curious to know what sex toys women are using these days, look no further. Mamamia reached out to our community to know what toys are getting them off and exactly how they use them.
Below, 17 women share their absolute favourite sex toy and let us know just how it makes them reach the big O. 
Ads, aged 36.
What is your sex toy of choice? Red Hot Flickering Tongue from Lovehoney.
What makes it so good? I like to use it in bed by myself. It's great because it stimulates the clitoris well. It is very intense. 
How do you use it? I use it in bed during solo play. It is a perfectly intense vibrator with a really nice, orgasmic rhythm. It's a go-to because it is stimulating without being too vigorous. It's a must-have, people!

Summer, aged 25.
What is your sex toy of choice? The Soul Sucker – it is the perfect two-in-one. It is a vibrator with a remote-controlled clitoral sucker – oh and it has nine different vibration patterns. You heard me, NINE!!!!
Unlock unlimited access to the best content for women