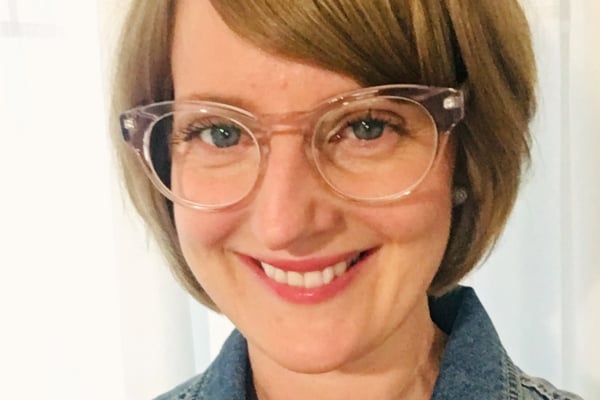 "I felt stressed out of my mind, deflated, guilty, perpetually tired and strung out trying to commute and manage it all," remembers Jen Hutchings, describing the day that finally inspired her to leave her full time corporate job in lieu of something else.
And it's a sentiment most working mums will be able to relate to.
Instead, Jen wanted to use her 15 plus years working as a brand and creative services specialist with some of Australia's best known not-for-profits in a role that would give her the flexibility to be more available to her young children and husband.
Now, with her boutique agency, Intrepid Creative, she's doing just that and helping other Lady Startups breakthrough with their branding, marketing and PR needs.
Here, Jen shares with Mamamia her business story so far, including the stressed-out and smoothie-drenched day from hell that finally put her off corporate life.
Tell us about Intrepid Creative…What is it?
Intrepid Creative is a boutique agency offering strategic brand, marketing and PR advice, specialist training and streamlined creative services to small business.
Our services include:
· Graphic design services.
· Content creation and production across all platforms including copy writing.
· Tailored, specialist training in branding, marketing and public relations.
· Brand and marketing strategy development and planning.
· Creative project management support and direction.
What were you doing before you went into business for yourself?
I've spent the last 15 years in the not-for-profit sector working for large businesses as a brand and creative services specialist. I managed creative teams and large brand portfolios for some of Australia's best known not-for-profits.
 

View this post on Instagram