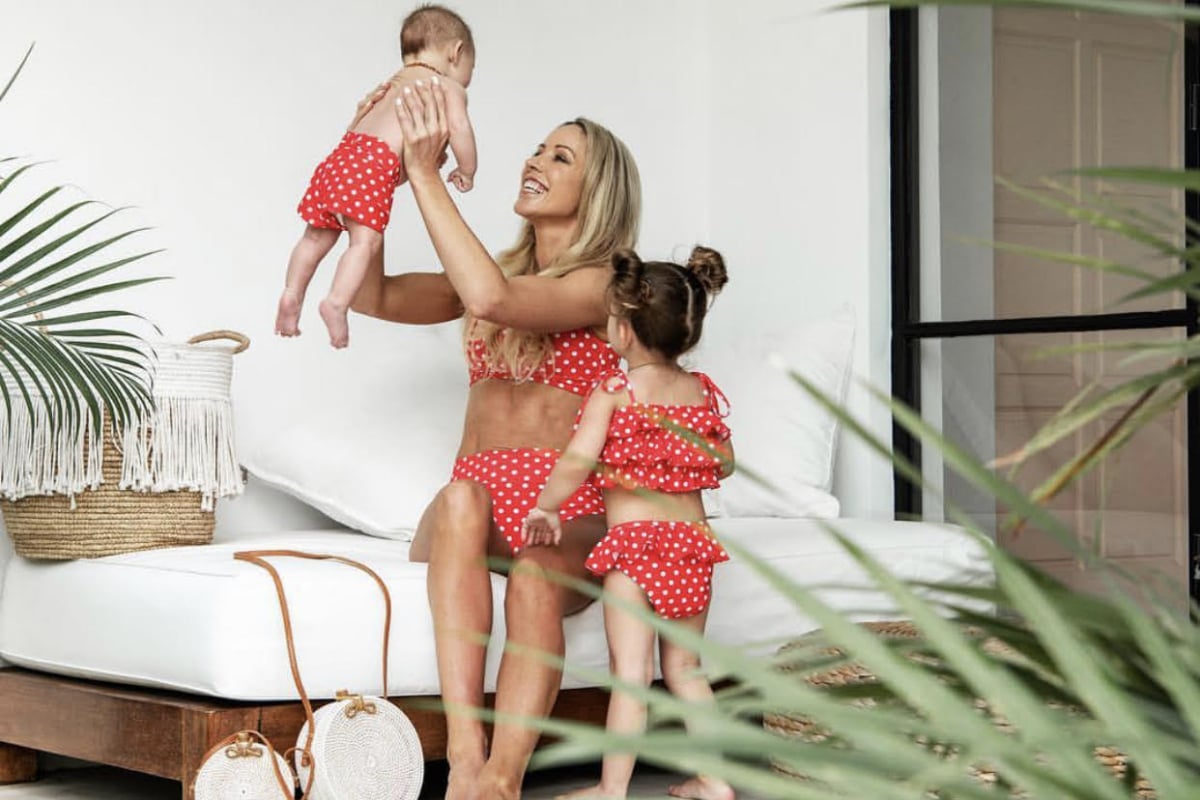 When I relaunched Infamous Swim and introduced the Mini Swim range, I just did not expect the response I got. My Instagram blew up, practically overnight! Ever since I was a teenager, design and fashion were at the forefront of my mind, but I never imagined that I could make so much of it. In 2014 I started my own homewares brand, and the doors to the world of fashion were opened. I set out to create my own swimwear label.
Inspired by my own lifestyle, as a mother of three, I released a line of swimwear of matching swimwear for mothers and their daughters. I don't believe that being a mum means a beach uniform of rash shirts and sarongs. All women deserve swimwear that makes you feel sexy—without compromising your authenticity. A confident woman stands out naturally, so my goal is to inspire confidence.
The morning after releasing my designs on Instagram, I was bewildered by the response! In less than 24 hours, my designs were creating a whirlwind of interest. I picked up a whole pack of Instagram followers that are now numbering over 200k. People are loving the INFAMOUS & Mini Swim: a chic collection.
At the time, it went by so fast, and I felt like I had no idea how I ended up where I am. But now that a lot of the craziness and confusion has subsided, I have managed to put into words some insights into why Instagram worked for me. Let me share with you a few reasons why Instagram is now my main marketing tool.
It's Personal.
Infamous Swim is a label for women who want to feel empowered in their swimwear no matter what stage of life. As a woman, this is mission is personal to me, as I hope to not provide swimwear that builds confidence, but empower other women in who they are from day to day. By sharing stories and celebrating others success, it can provide the confidence that people might not get anywhere else. Instagram makes it possible for me to be my own enthusiastic self. It gives authenticity to my brand and admirers and customers to relate in a personalised way. By becoming a consistent part of their social circles, my brand has a large impact and influence on more women.
Just look at some of the comments that I receive on my content. I consistently get comments like "What a gorgeous range!" and "Totally in love!". This a result of my intentional enthusiasm, love and personality on 'the gram'.