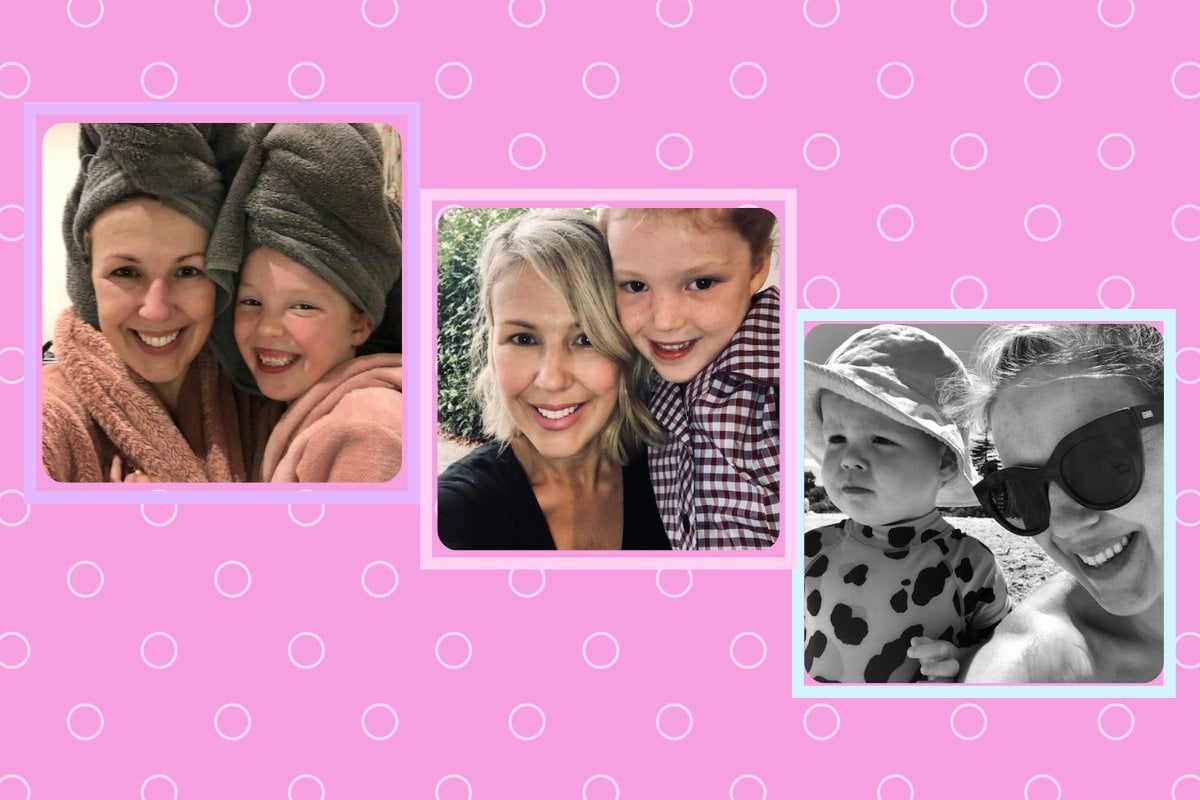 First you were a pomegranate seed, then you were a blueberry. Before I knew it, you were a watermelon, stretching and pushing, running out of room. I rubbed my stomach and talked to you. I told you about all the wonderful things you would see and the incredible places we would take you. 
I dreamed of you each night, as you pushed against my body with your tiny feet. When you arrived, it was like my whole world stopped and I poured all of myself into you. Everything I was now belonged to you, my little custom-made best friend. 
We did everything together. 
Image: Supplied.
I returned to work just before you turned two — as a flight attendant, I had an expiry date on my maternity leave. 
I anguished over leaving you, but I missed my job and 'old' life more than I anticipated. 
Seven years ago, as a first-time mum, I didn't recognise the version of myself I saw in the mirror. I felt like I was losing myself, desperately trying to grab at handfuls of who I used to be, trying to save her. 
I was sick to my stomach about whether I was enough for you. Was I able to be the mother you deserved? Was I making a mistake going back to work?
My heart was twisted with indecision and anxiety. Then, the first time I put on my uniform, I felt like myself again. 
It wasn't until I was walking down the aero bridge to the aircraft that I felt overwhelmed by the most awful guilt. Guilt that felt like it would bear down and crush me completely. My whole body ached for you, as I remembered how you'd cried and stretched your arms out for me that morning as I'd left. 
Leaving you was, and always will be, the hardest part of my day.
My returning to work was a learning curve for our little family.